02 Aug 2022

My life, powered by Conway Corp 2022

By Beth Jimmerson

Every year, Conway Corp celebrates public power by encouraging local students to show their energy smarts and participate in an essay contest. Students in grades 5-7 and 8-12 were asked to write an essay on the theme "My Life, Powered by Conway Corp." Prizes were awarded in each age category.

Luke Sides won first place in the 5-8 category for his essay "Running on Conway Corp." Luke was a sixth-grader at Ruth Doyle Middle School during the 2021-2022 school year.

Charlotte Miller won first place in the 9-12 category for her essay "My Electrical Life." Charlotte was a senior at Conway High School during the 2021-2022 school year.

Congratulations to the winners of the 2022 Energy Smart Essay Contest, and thank you to all students who submitted an entry. Conway Corp is proud of these students who continue to remind us how integral Conway Corp is to our daily lives. We've been helping power area education since our creation in 1929, and we're looking forward to the start of another great school year this month.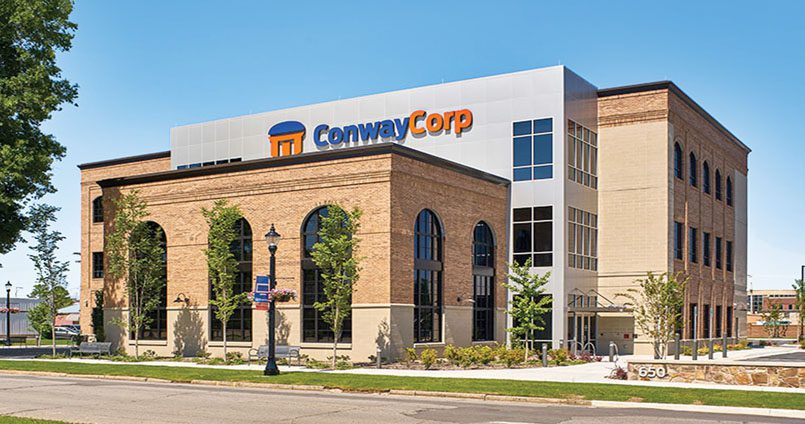 Below is an excerpt from Luke's winning essay:
"Conway Corp powers my life in many ways. Without their services, there would be significantly less light to spend time with our families in. We would live in a darker place, figuratively and literally.
Secondly, without Conway Corp, Conway wouldn't be Conway. What I mean is that we rely on light; pure, running water; electricity; internet; and garbage disposal to live what we would call 'normal lives.' Let's start with electricity. We use it all the time, probably without realizing it. The only reason my computer is working is that I charged it last night. How did I charge it? I plugged it in and Conway Corp's electricity recharged its battery. Electricity also powers our lights. Living with light that doesn't burn out very often or release smoke is one of the greatest technological advances of humankind, and Conway Corp helps us use this technology.
Next, some of our basic routines and schedules depend on the power that Conway Corp provides. One of the most basic routines is how we divide our meals. Most of us eat breakfast, lunch, and dinner. The schools serve us hot lunches, which have most likely been heated using electrical appliances, which are most likely powered by Conway Corp. Every time my mom serves me a warm dinner, it has been heated using the microwave, stove, or the oven, all of which run on electricity. In fact, most of my meals are served either heated or cooled, which means that Conway Corp powers my diet to some extent.
Another very important thing that Conway Corp does for us is provide internet and cable TV. I admit that part of my day is watching as much TV as I can get away with. I bet a lot of us are that way. How long have you gone without watching your favorite program? Not more than a week, I would guess. How long have you gone without using your phone? Probably not more than two hours. And yet, how often do we think, 'I'm so glad that Conway Corp provides WiFi and cable TV?' Not very often. Next time we use the internet or watch our favorite Youtuber, we can thank Conway Corp.
In conclusion, I realize that not only my life but the lives of most of the other Conwegians are powered by Conway Corp. Thanks to Conway Corp, Conway is a large and beautiful city with many people enjoying their lives, made semi-luxurious by their services. Thanks to Conway Corp, we can eat warm food that fills our stomachs. Thanks to Conway Corp, we can watch all of our favorite programs and text each other. Thanks to Conway Corp, we have disease-free, purified, drinking water. I thank you, Conway Corp, as I hope the rest of Conway does as well, for powering not only our lives, but also our community."
Below is an excerpt from Charlotte's winning essay:
"My charging phone sings me awake. I get out of bed and feel the cool air blowing out of the vent in my floor. I walk to my closet, flip the light on, and get dressed for the day. I head to the bathroom and wash my face and bring my electric toothbrush to my mouth.
Once downstairs, I put a bagel in the toaster and grab the cold container of orange juice out of the refrigerator. While I pour myself a refreshing glass, I listen to the humming radio tell me the weather report. When breakfast is finished I enter the living room and switch on an episode of my favorite TV show. Now that it's late morning I need to get a head start on my homework. I click off the television and open my Chromebook. It connects to the WiFi and I begin to watch the videos and type up the essays my teachers have assigned.
When the school work is complete, I grab my nearly overflowing laundry basket, switch on the washing machine, and get the load started. As the clothes spin round and round I grab some cold leftovers and heat them in the microwave for a delicious hot lunch. When the laundry signals it's done, I toss it into the dryer and head back up to my room. I push the charger cable into my phone and flip on the overhead fan in the humid room. I fetch the vacuum, plug it into the nearby outlet, and make my way around the room.
After some cleaning, I grab our old landline and ring up my grandparents. They live two long flights away from us, so it's always nice to easily chat with them over the phone. When the call ends I preheat the oven as I retrieve the frozen dinner. A few minutes later the oven beeps and I place the dinner inside to begin broiling. Meanwhile I grab the remote and turn on the TV. I watch a bit of the news and switch the channels during the commercial breaks. My phone dings and it's my friends planning another get together over text.
Without electricity I would be stuck with finishing my calculus homework by candlelight. I could no longer text my friends about meeting up in the next hour. I couldn't even heat up that slice of two day old pizza. It would be a first-world nightmare for any teenager.
Although these things aren't always necessary, I'm able to understand just how luxurious a lifestyle I'm able to live and how convenient having access to electricity is. Conway Corp has a major impact on my everyday lifestyle and I can't begin to fully describe the gratitude I have for it in not only my life, but the whole community."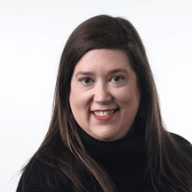 Latest posts by Beth Jimmerson
(see all)