02 Nov 2022

Mustangs propel past Wildcats

CONWAY — Hosting another team for the first time ever, Central Baptist College men's basketball took on the Wildcats of Wiley College this week at A.R. Reddin Fieldhouse. CBC (2-0) led at the break and made over half their second half shots to push past WC (0-1) 78-62.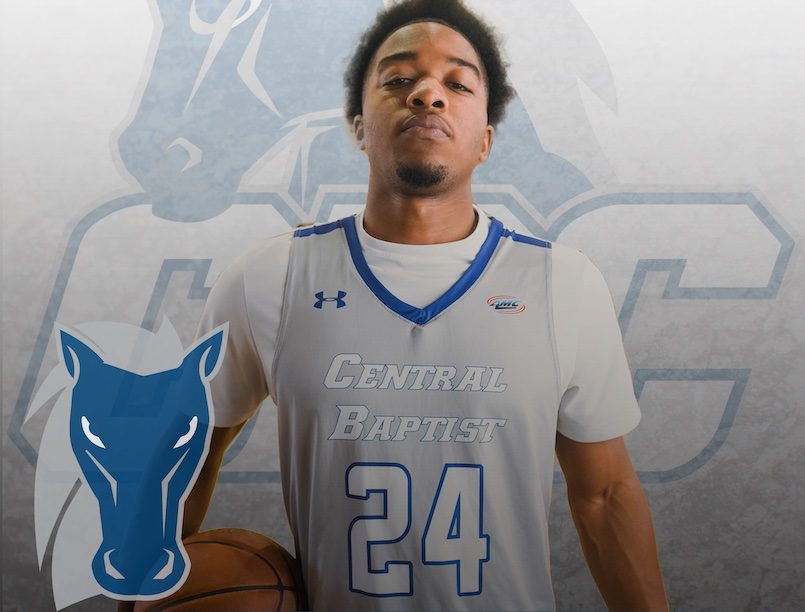 Brevin Brimble paced three Mustangs in double figures scoring with 15 points while Deshawn Corprew and Braylon Steen both added 11. Steen also led the team in rebounds with eight while grabbing five steals and James Moore had six blocks on the defensive end. CBC shot 47 percent from the field (57 percent in the second half) for the game and held Wiley to 40 percent shooting, including 38.5 percent in the second half.
The two teams fought to five ties and 11 lead changes in the first 17:31 of the contest before a three from Brimble put CBC up 31-30 to start a 9-3 run to close the half and put the Mustangs up 39-33 at the break. Another Brimble three to open the second half made it 42-34 and Wiley would fight back to cut the lead to 47-46 with 14:20 left to play before the teams would trade baskets and Wiley would tie the game at 51 with 12:57 left. The game remained tight and the Wildcats took a 56-55 lead with 9:32 left to play prompting coach Sam Kohnke to call a time out. After the timeout, Steen made a layup and drew a foul to put CBC up 57-56 with 9:13 left which sparked a 21-6 run to close out the contest and give CBC the close win.
The Mustangs wrap up their season-opening three game homestand on Saturday when they welcome the Golden Eagles of John Brown into Reddin Fieldhouse. Tipoff is scheduled for 3 p.m.