02 Nov 2022

Mustangs fall at Hannibal-LaGrange

Hannibal, Mo. – Closing out the regular season on the road on Oct. 29, Central Baptist College men's soccer looked to end the month of October on a high note against the Trojans of Hannibal-LaGrange in an American Midwest Conference contest. CBC (8-7-3, 1-5-2 AMC) allowed three first-half goals but scored one in the second, falling to HLGU (7-6-2, 3-4-1 AMC) 3-1.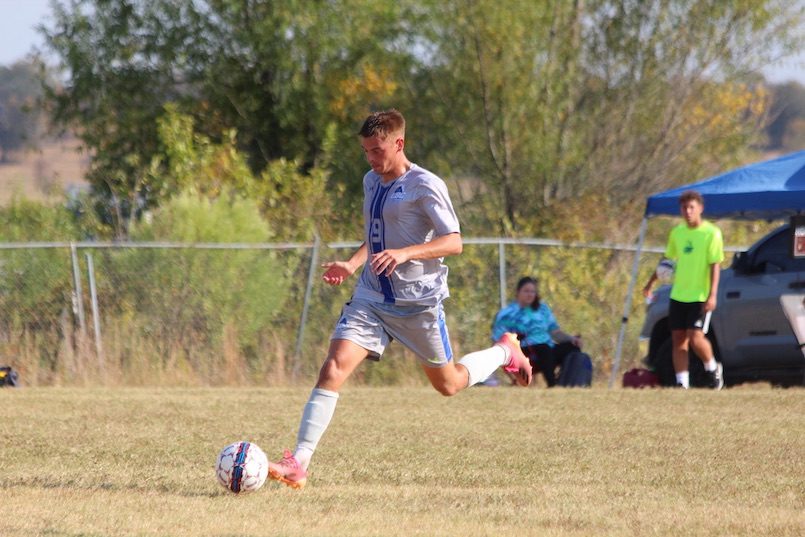 Daniel Pinkney scored the lone goal for CBC in the 49th minute to give him 12 on the season and move him into a tie for the fifth most goals in a season. Callum Bisset registered his 10th assist of the season, moving him into third all-time in a season, and Chris Orellana also had an assist for the Mustangs.
CBC will be in the 8-seed in the upcoming AMC Tournament and will face the regular season champion Williams Baptist in the quarterfinals for the second straight season. Kickoff from Walnut Ridge on Saturday is scheduled for 1 p.m.