23 Jul 2013

Mustang Sally's well worth 'the ride'

by Don Bingham


"Ride, Sally, ride — guess you better slow that mustang down — all you want to do is ride, Sally, ride."

Or maybe it's "Ride, Don or Tom or Jennifer or Ellie." Whether by horseback or Ford Mustang, it will definitely be worth the trip to Perryville to experience the ambience and food of Mustang Sally's.

My wife, Nancy, and I recently took a guest to dinner at Mustang Sally's — a young man with discriminating hamburger taste. All three of us were delighted with the offerings. The restaurant logo includes "Best Burgers West of Toad Suck," and this may be true.

There are lots of other options on the menu: breakfast foods, sandwiches, soups, salads and desserts. Some of the selections include their signature "Mustang Sauce" — a great sauce with a horseradish base. The menu also boasts that "when available and in season, Mustang Sally's uses organic produce grown in Perry County."

We had the Patty Melt on Wheatberry Bread, grilled to perfection (with Mustang Sauce), and a Classic Burger (with Mustang Sauce). We left "The Widow Maker" — a burger featuring two Mustang Sally burger patties with a layer of Mozzarella sticks between them, dressed to kill with bacon, cheddar and American cheeses, pickles, barbecue sauce and a fried egg all stuffed between two grilled cheeses — for another time. Whereas this burger may sound a bit extreme, most of the items on the menu are very fresh and inviting.

While watching other deliveries to guests around me, I was able to see what looked like a Petit Jean Bologna Sandwich topped with bread and butter pickles, sweet onions, lettuce and tomato, and a delectable looking Catfish Po-Boy. There is a nice children's menu, so the restaurant is "kid friendly." In fact, the atmosphere was very much family-oriented and welcoming.

This spot has a rich tradition in Perry County. Jess and Pearl Rankin opened the Rankin's Cafe at this location in 1924. After the original building burned a few years later, the cafe was rebuilt in 1930 with booths on one side and a long counter on the other. The restaurant has had several owners since 1924, the location even serving as a residence and a flea market until the 1980s.

After years of little use, the building was bought by Calfneck Capital Corporation as a part of the revitalization of historic Downtown Perryville. Mustang Sally's opened in 2012 and brought back great hamburgers, sandwiches, plate lunches and specialty ice cream shakes and sundaes.

Mustang Sally's is located on the Perryville Historic Rock Square at 303 W. Main. The phone number is 501.889.1501, should you prefer to call ahead for further information or directions. Look for the courthouse — the restaurant is directly across the street, on the south side of the square.

There is a delightful outdoor patio with umbrella tables for additional seating, and now is a great time to visit for outdoor dining. The crowd was pleasant, the service was good and the food was delicious and worth another trip. Occasionally, there are musicians performing on the patio on Friday and Saturday afternoons and evenings.

Saddle up, or simply drive over to Mustang Sally's — 501 LIFE is confident you will enjoy the historic location and the dining experience.
---
Recognized throughout the state as an accomplished chef, Don Bingham has authored cookbooks, presented television programs and previously served as the executive chef at the Governor's Mansion. He is now the director of special events at the University of Central Arkansas.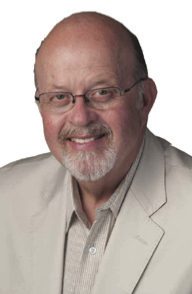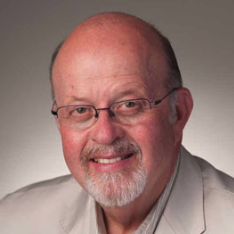 Latest posts by Don Bingham
(see all)