08 Jul 2019

Musicians get performance invitation

Posted at 9:23 AMh

in

News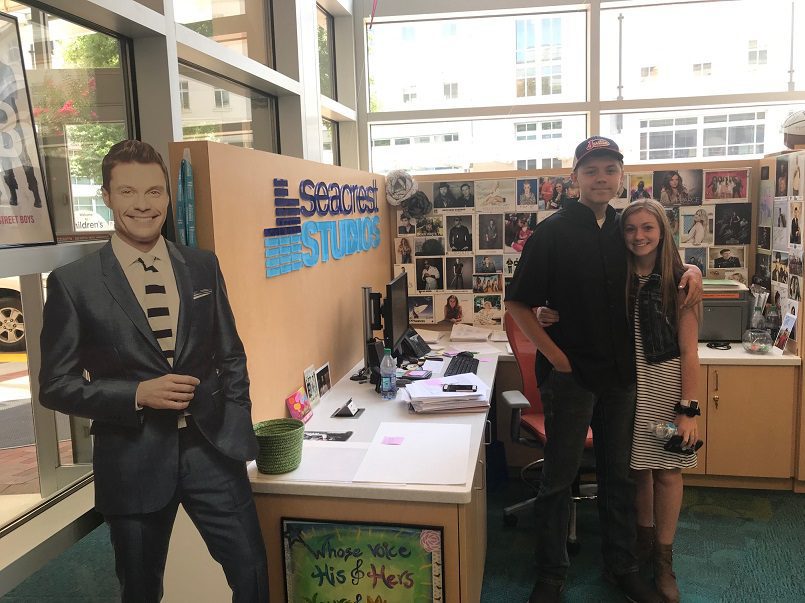 Brittni Cupit, Justin Cupit and Lee Kelley were recently invited to perform for Ryan Seacrest Studios Foundation in Atlanta. 
Seacrest has his studio in Egleston Childrens Health Care Hospital, as well as others from Los Angeles to New York. They invite entertainers to come do interviews and performances along with meet-and-greets for families and their friends of patients at the children's hospitals.
Often they have big names celebrities come visit such as Justin Bieber, Selena Gomez, Nick Jonas, Luke Bryan just to name a few. With that being said, Brittni, Justin and Lee were extremely honored to be a part of something so big that offers so much meaning and purpose to those youngsters. 
Music is considered to be very healing and therapeutic. In this instance, it was a two-way-street. For one, Brittni, Justin and Lee were touched by hearing about how much some of the children go through and how the entertainment from the studio helps them. The children also enjoyed having a little something from the outside available for their entertainment.
All three considered it an eye-opening and humbling experience, and are extremely grateful to Seacrest Studios for all it does and for allowing them to join in such a worthy cause.