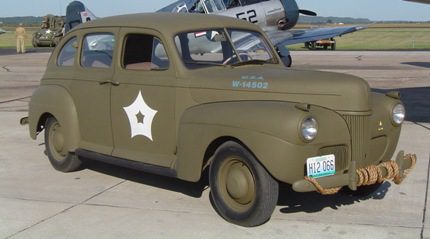 09 Jul

Museum to host vintage military vehicle show

The MacArthur Museum of Arkansas Military History will host its first vintage military vehicle show from 9 a.m. to 3 p.m. Saturday, July 13.

Vintage and classic military vehicles from circa World War I through Desert Storm will be on display in front of the museum. A highlight of this event will be the 1915 Dodge Brothers touring car used by Gen. John Pershing in 1916 as he tried to capture Pancho Villa in Mexico. A Gen. Douglas MacArthur re-enactor will be present during the show as well.


This is a free event.


Bryant's BBQ and Repicci's Italian Ice of Little Rock will sell refreshments.


This vehicle show will appeal to those who have an interest in both military history, as well as in classic, vintage cars and trucks. Any vehicle may be displayed, so long as it was used by the military in the past, including army wagons from the Civil War era or motorcycles from World War I. This event will allow members of the public who value military heritage to showcase their private collections, while helping to promote military history and heritage.

The MacArthur Museum of Arkansas Military History relates the military heritage of Arkansas and its citizens to a diverse and widespread audience. Located in the historic Arsenal Building in MacArthur Park – one of central Arkansas's oldest surviving structures and the birthplace of one of this country's foremost military heroes – the museum collects, preserves and interprets our state's rich military past from its territorial period to the present.


Most of the vehicles on display will be courtesy of the Arkansas Military Vehicle Travelers. For more information on the Arkansas Military Vehicle Travelers, visit armvpa.com.


For more information, contact Nic Clark, museum program assistant, at 501.376.4602, or by email at [email protected].