15 Aug 2018

Murphy, Cobras 'focused' on 2018

by Mark Oliver

Fountain Lake senior Joe Murphy wonders where the time went.

It seemed like just yesterday that the wide receiver/linebacker was playing football in his backyard with his brother, Evan, and dreaming of playing under the Friday night lights. Now, as he prepares for his final high school season, he reflects on the road that got him here.

"I've been playing football since I was in third grade," Murphy said. "The game has been a part of my life for so many years. When I go back and look at it now, it's hard for me to think about what fall will be like without football."

Murphy was selected to this year's 501 Football Team — 28 players representing all 11 counties of the 501. The team, sponsored by Conway Orthopaedics and Sports Medicine, Conway Regional Health System and First Security Bank, boasts the best the 501 has to offer both on and off the field. Murphy was nominated by his head coach, J.D. Plumlee.

"Joe has a nose for the football," Plumlee wrote in his nomination. "He studies the game and is always around the play. His sportsmanship is top notch, and he carries himself with high integrity and character. He understands that there is more to the game than the score."

Originally from St. Clair, Mo., Murphy became an Arkansan two years ago when his family moved to "Cobra Country." Despite the new territory, however, it didn't take long for No. 20 to make his mark on Fountain Lake Football.

"[Last season,] Joe had 115 tackles at linebacker, and we were able to line him up in different spots offensively," Plumlee wrote. "He is a very smart football player with a 3.8 GPA, and we will continue to use him in that capacity."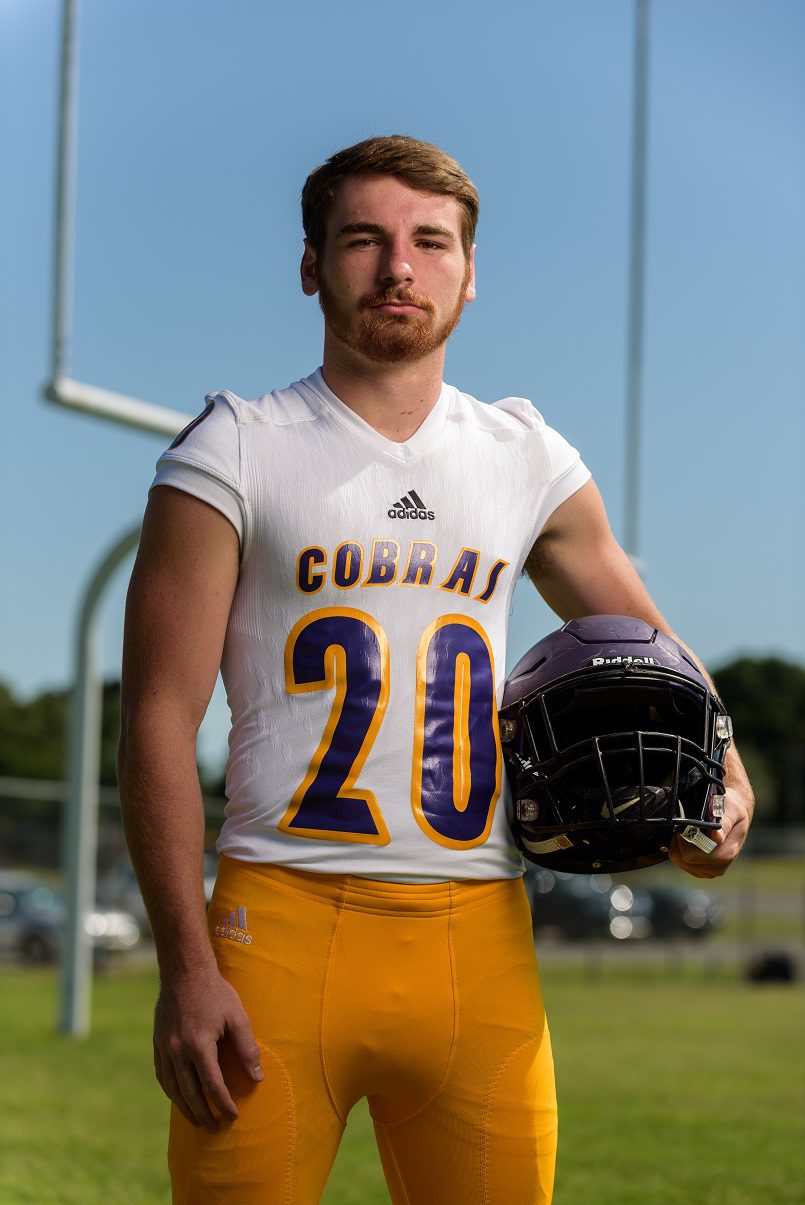 The one thing that Murphy hasn't achieved in his purple and gold uniform? A trip to the Class 4A playoffs.
"Last year, we weren't exactly where we wanted to be," Murphy said. "We were a few plays away from being in the playoffs. That comes down to mental reps in practice that we need to sharpen up. Moving forward, we need to focus on that so that we don't repeat those same mistakes, and achieve our goal of getting to the playoffs this year."
As a member of the mighty 7-4A conference, Murphy and the Cobras know that their work is cut out for them, but that won't stop the team from its "row the boat" philosophy this season.
"How far we can go this season depends on the players — how hard we work in practice and how much we focus on film and study each week," Murphy said.
"It's all on our shoulders. Coach Plumlee does a great job preparing us, but it comes down to how hard we work this season."
Off the field, Murphy is involved with student council and National Honor Society at Fountain Lake High School. The senior attends Walnut Valley Baptist Church in Hot Springs Village and contributes to the Cobras' basketball program.
"After high school, I do plan on going to college, but where that will be is still a mystery to me," Murphy said. "It comes down to what happens during football season. With it being my last year to play, I'm focused on doing whatever I can to help my team and enjoying every play one snap at a time."
Once his playing days are over, Murphy, whose image adorns a door to the high school locker room, hopes that his legacy will live on through the next generation of Fountain Lake Cobras.
"At my old school, they always preached to play hard every snap because you never know what's going to happen the next play," Murphy said. "Go hard every play because you never know if it will be your last. Respect your parents because they know what's best for you. Most importantly, work hard in everything you do. From the classroom to the field, gym and weight room, if you can be a good example for your team, you'll grow stronger, closer and better as a whole."
Fountain Lake plays at Hot Springs at 7 p.m. Thursday, Aug. 30.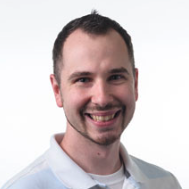 Latest posts by Mark Oliver
(see all)