01 May 2022

Mountain Climbing with Mr. Finnegan

Posted at 9:56 PMh

in

Faith

By Laurie Green 

Have you ever heard the kids' nursery rhythm "Michael Finnegan?" The lyrics repeat over and over the unfortunate events of Michael Finnegan and all his troubles having whiskers on his chin and losing whiskers on his chin-again, growing fat then thin again, etc. poor old Michael Finnegan, Begin again …

This was definitely one of my kids' favorite songs growing up. Years later, as I have become a Gram Gram, I've recently discovered that I'm not only singing this family favorite again, but at 50, I'm living it, chin hairs and all, LOL.
Seriously, I'm one of those folks who always uses humor to cover hurt, but in all honesty, these last several months have been a series of multiple yet unsuccessful begin-agains.
I had done so well with my weight loss that I found myself finding little ways to celebrate. I started indulging in all the sweet treats that I had avoided for such a long time … chocolate, soda, ice cream (you get the gist). They seemed like such small decisions, but I was standing on a slippery slope. It wasn't long before I was choosing to sleep in and eat out, rather than eating healthy and exercising. And face it, I seem to be the type of person who can gain weight A WHOLE lot easier than lose it. Sixty pounds later, I found myself looking up at that slippery slope I'd slid down and realized it now looked like a mountain I was going to have to climb. The problem is figuring out how I was supposed to 'begin again.'
With that same passion I had to inspire people to keep pressing on throughout the struggles of weight loss, I found myself hiding from everyone. I not only felt ashamed for gaining back so much weight, but I added this new guilt to the mix that I had let everyone down and failed. All those bad habits just seemed to multiply under the disappointment and I found myself right back where I started, reaching for food (instead of Jesus) to feel better. Trust me when I say that I 100% know and believe that relying on any substance other than Jesus will NEVER fill that void, yet here I was … again!
Honestly, I was even embarrassed to share my struggles with our wonderful readers because I felt like I had let everyone down, but then it hit me. This isn't just my story and my struggle; this is the opportunity to reach out to others who have found themselves in this same place. This is my opportunity to create a spark of hope in the despair of darkness. To let someone else who may be reading this know that it's OK to fall down — I like to think it's the best place to meet Jesus! He is the one who sustains me and He is the one who hears me when I look up at the mountain I need to climb and calls out, "Let's go, Laurie!"
Yes, I am most definitely at the bottom of this journey with weight loss once again, but the difference is when I allow myself to stop hearing all the negative talk in my head and set my eyes firmly towards the one who has created me "fearfully and wonderfully."
I have said it before and I will say it again (but this time to myself): "You are worthy, you are beautiful, and you are God's beloved … regardless of the number on that scale." So, buckle up Mr. Michael Finnegan, we are about to start climbing mountains!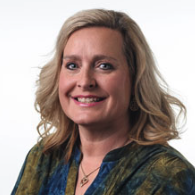 Latest posts by Laurie Green
(see all)