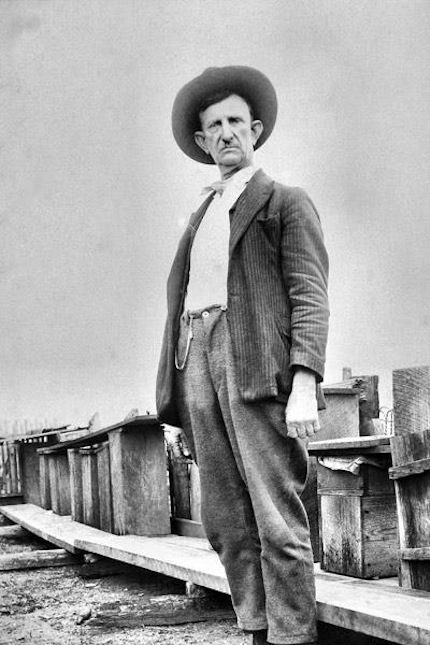 10 Mar 2013

Mosler produces 'Diamond King'

Posted at 11:16 AMh

in

News

by Paige Turner


University of Central Arkansas Honors College student Travis Mosler is filming a comedic short film based on Arkansan "Diamond King" John Wesley Huddleston for his undergraduate thesis project.

The dramatic comedy, appropriately titled "Diamond John," focuses on the eccentric Huddleston and his rise to riches all while attempting to remain a family man. Mosler noted that the film was not only a joy to create, but also a challenge.


"I've always known that I've wanted to write and direct a film that required a lot of research," Mosler said. "I started looking at a lot of period pieces. I wanted to do something near and dear to the state. It didn't take me too long to find this story."


The digital filmmaking major's immediate attraction to the story of "Diamond John" was due to the main character's wild antics and interesting personality. Mosler decided the best way to tell Huddleston's story was to make the film a dramatic comedy to best reflect his pseudo-hilarious behavior.


"I was really attracted to the character Diamond John," Mosler said. "He was a larger-than-life, wild and crazy guy. There are so many tales about him that should be told."


Mosler began preparing for the film last January and has since acquired a budget, selected a cast and filmed the entire story. Now in its final editing stages, Mosler says he is greatly satisfied with the film and its growth. The filming, which recently wrapped up, was Mosler's favorite part of the project thus far.
"It was amazing," Mosler said. "My producer, Rachel McGee, was on the ball from day one. She went out in the department and grabbed all the best people to be a part of our crew. They did an excellent job and we worked so well together."

Mosler says "Diamond John" will be entered in the UCA Film Festival, the Little Rock Film Festival and other national festivals later in the semester. While the film student has met his graduation requirements, he hopes the audience enjoys a good story.

"I feel like it's pretty impossible for me to write a story without an underlying message," Mosler said. "This one is kind of weird. John isn't your typical role model. If nothing else, I want the audience to enjoy a good story and a good character."

For more information about "Diamond John," check out the "Diamond John Film" Facebook page.