Oct 20, 2019

Morrilton teachers sport unconventional backgrounds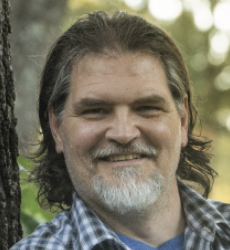 Latest posts by Dwain Hebda
(see all)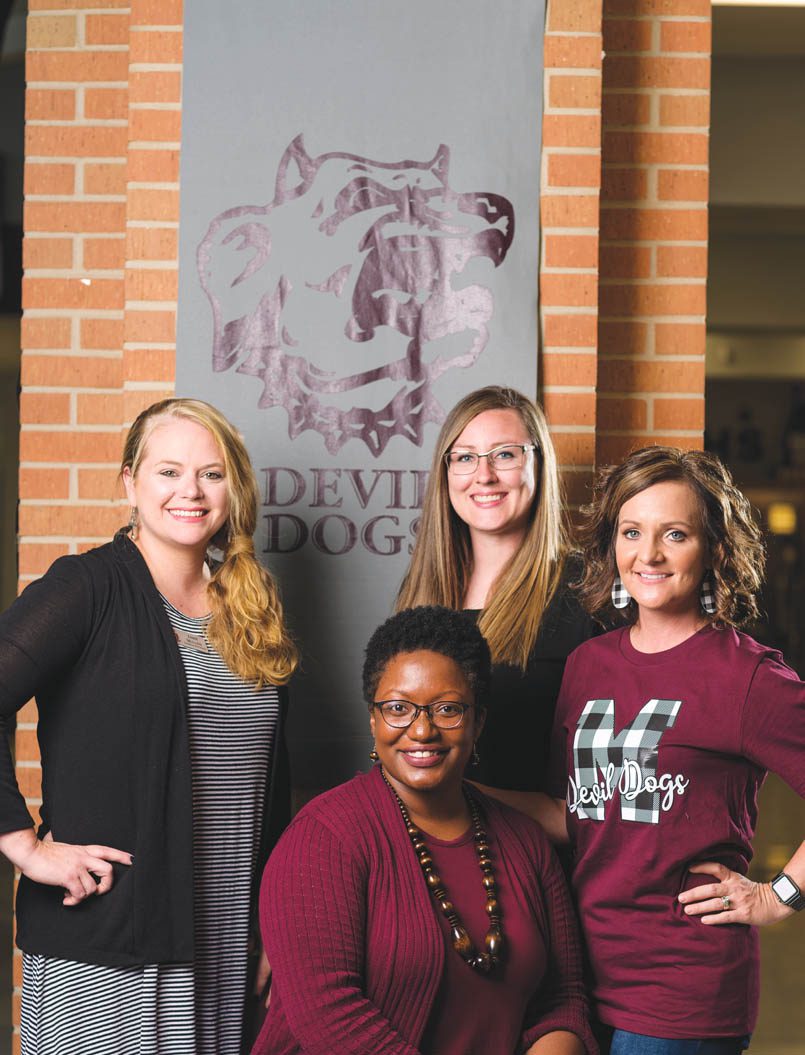 by Dwain Hebda
Some people know early on what they want to do in life. Then there are others who take the scenic route to their final professional destinations. 
For four teachers at Morrilton High School, the road to the classroom has been littered with detours and roundabouts. But as each finds their home shaping young minds, they bring with them the collective wisdom and insights that their journey gave them.  
"At Morrilton High School, we search for educators who have a true heart for kids. I personally love to recommend individuals who have demonstrated a burning desire to enrich and change kids' lives," said MHS Principal Danny Ketcherside. "God blessed us with four educators who came from various walks of life but found their heart at Morrilton High School. Some were military, managers, corporate members or started in the Game and Fish area. We are truly blessed that their paths led them to be members of the Devil Dog Nation."
Jamie Mullins
Math, AP calculus, pre-calculus, trigonometry, honors algebra II
Grades 10-12
Each of us can remember a teacher whose investment of time or attention altered the course of our lives. Jamie Mullins hopes to be one such teacher. The Morrilton native graduated from the same high school where she now teaches mathematics. Over the past three years here, she's regularly come face-to-face with the teenage version of herself. "Every class period I see myself in someone," she said. "I will even tell my students 'Oh man, you remind me of me when I was your age.' But I love it because it's a challenge for me to try to figure out what's going on in their brain and show them the other side of things."
After high school, Mullins earned an associate's degree and toyed with the idea of owning a restaurant. In truth, she didn't know what she wanted to do, and she drifted. 
"I was sort of a free spirit, very much all over the place, going wherever the road took me," she said.
"It wasn't until I started getting my life right with God and I started letting Him guide me that things came together. I prayed about it a lot and decided I needed to go back to school but I still didn't know what I was going back to school for. I was just going to get the rest of my general education."
A college algebra professor saw her potential and turned her on to the idea of pursuing higher mathematics courses to become a teacher. Along the way she learned mathematics could be as rigid or flexible as you need it to be, a concept she uses with great skill with students.
"At first the structure is what I needed. I needed there to be a grounded right or wrong answer for everything," she said. "But then the more I grew in math, the more I've come to realize that there's not a right or wrong answer to everything. It's all in how you word the question.
"In my classroom, I've learned to give my students the freedom to find the loopholes and to find the errors in my questions so those students who were like me and struggled like I did, it gives them a challenge. They get to use their creative brain to figure out what I've messed up and how I've worded it wrong so that they can make the problem easier. There is lot of creativity in math; you just have to be creative.
"Teachers live for the 'A-ha!' moments, the moments where the students say, 'Oh, now I get it.' Honestly, I can't envision myself not having those moments with my kids."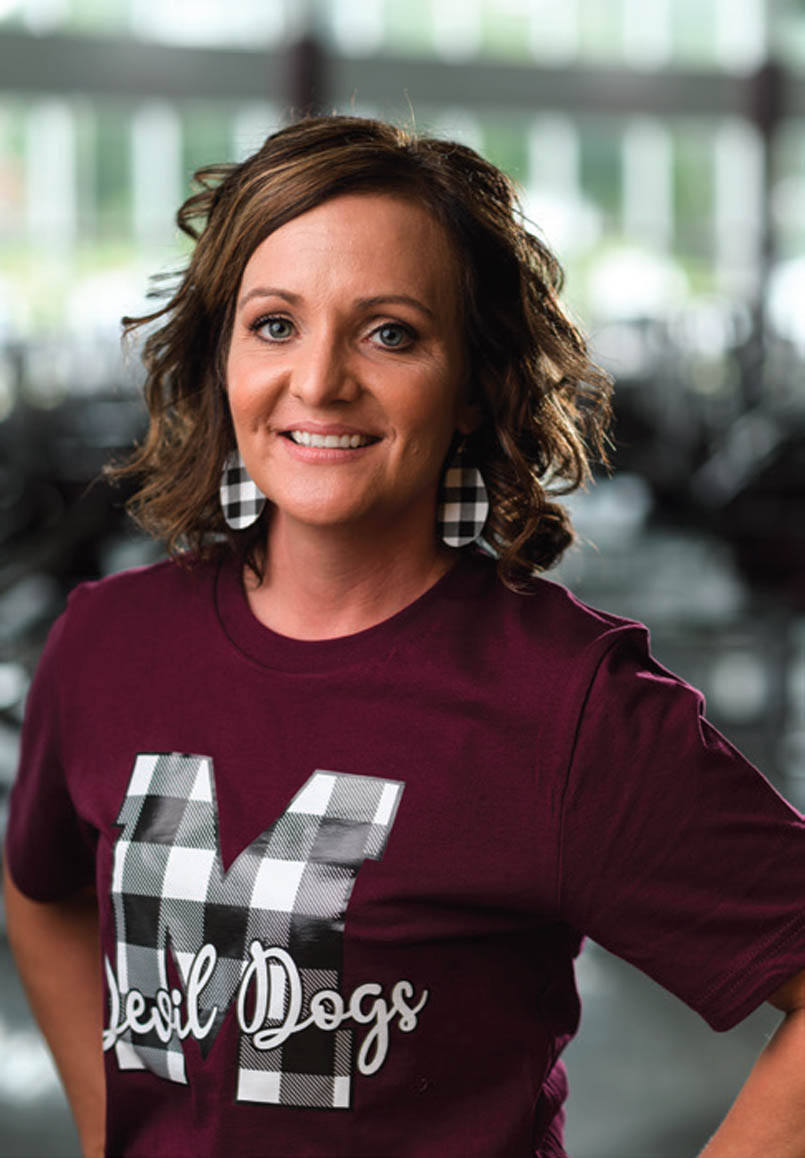 Stephanie Bates
Marketing, small business operations, work-based learning
Grades 9-12
A desire to serve others has always reigned in Stephanie Bates' life. The second year MHS teacher will soon observe 20 years of military service – eight of them active duty – in the United State Air National Guard. She sees teaching as an extension of the investment she has made in the health and welfare of her community.
"I have always wanted to be in the education field," she said. "When my family and I relocated to Morrilton for my husband's career as an Arkansas State Trooper, I took this new adventure and seized the opportunity to utilize my military education benefits to attend college full-time and complete my bachelor's degree." 
Bates, who served as a paraprofessional at Morrilton Elementary School while attending college full time, completed her degree in business management from the University of Arkansas e-Versity to complement the skills she'd picked up in the service.
"The tools and extensive training I have obtained in the USAF in the past 19-plus years have instilled strong leadership skills, discipline and a strong work ethic," she said.
"Teaching is a profession that literally keeps you on your toes and keeps you young at heart. It's a job where you have a purpose and you are allowed the opportunity to enhance the lives of students and contribute to making their future one that is bright and productive."
The East Detroit, Mich., native said she has modeled her classroom to reflect her diverse background of experiences, while still allowing students to be their own person.
"My classroom is a fun, colorful and inviting environment, where my students genuinely enjoy coming to," she said. "My teaching style is real, relatable, relevant, caring, compassionate. It is okay to make mistakes here, as long as you own it, grow and learn from it."
All that said, Bates is the first to admit that it took some time to get comfortable in the classroom, so she leveraged some in-house resources – her three teenage sons – to get up to speed. Part of her success is recognizing that she doesn't have things completely figured out and that leaves her open to learn and discover better ways of doing things.
"Every day is a learning opportunity to make things better for the next day," she said. "Each day I come up with a better way to make the next day fabulous. I am always learning and growing to be the best that I can for my students.
"Challenges are what make life interesting and overcoming is what makes life interesting. We don't grow when things are easy; we grow when we face challenges."
Jasmine Wilson
Survey of Business
Grades: 9-12
Jasmine Wilson is early in her career in the public school system, but teaching has long been part of her professional life, having held a variety of trainer roles during a career in business. 
"I worked for Arkansas Tech University for several years and Pulaski Tech and for UCA," she said. "While I was working for UCA in their extension office, I was coordinating and developing training for them. My responsibility was to work with the business community to figure out what their needs were and to contract our teachers for training."
When Hewlett-Packard came to Conway, Wilson was the liaison between the company and the university to set up pre-employment training. The company eventually hired Wilson, specifically working within human resources. Eventually the family found themselves in Dallas where corporate life began to wear on her.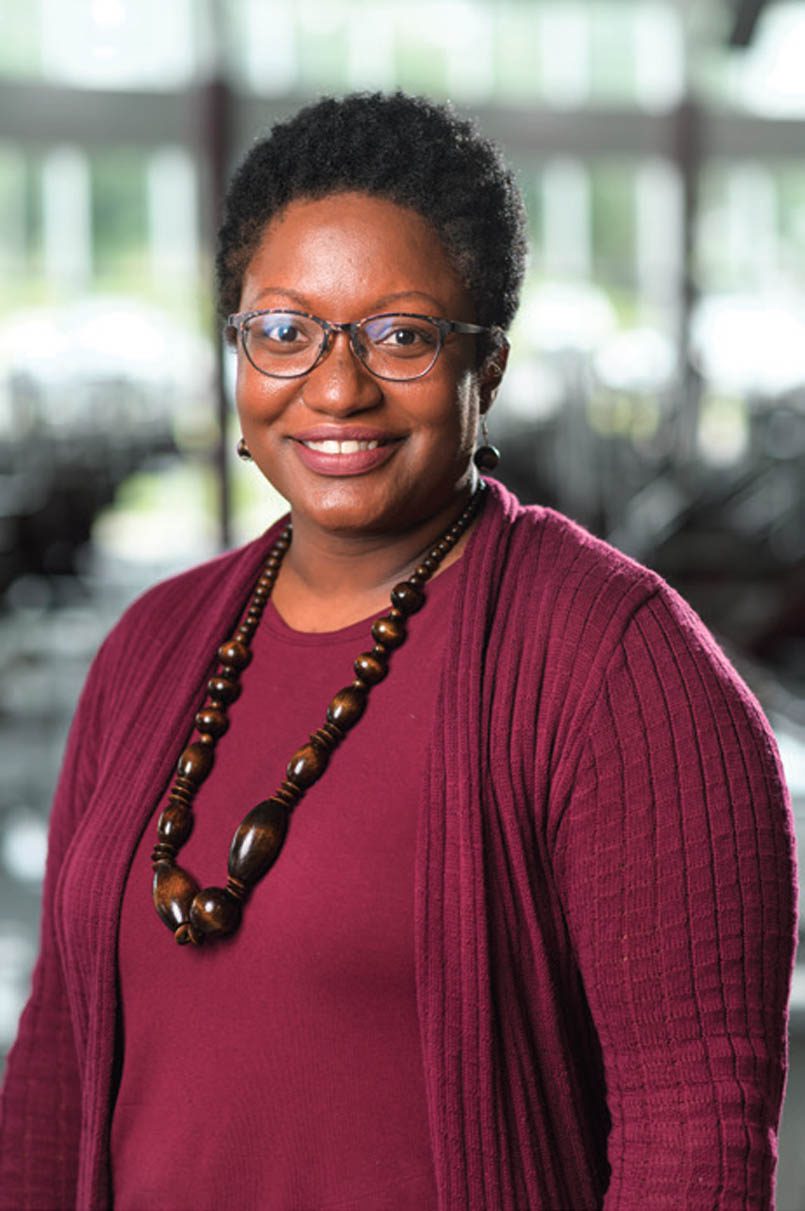 "We moved back home and chose Morrilton because my dad has a business here and my mom is getting a little older and we wanted to be close," Wilson said. "We have a 7-year-old and with all those things in play, my husband said, 'Why don't you do what you wanted to do anyway?' I just jumped at the chance to come and teach."
Having come from the business world – and human resources, no less – Wilson misses no opportunity to prepare students for success in a career.
"Any time you ask the business community what they're challenged with when they hire entry level employees, their overwhelming response is soft skills," she said. "Having people show up on time and come in and not just earn a paycheck but have a passion to want to pursue a goal, or even have a goal, is hard to find. I've been on the other side and I've seen that's the truth."
Wilson sees the same short-sightedness in many students regarding their education. She considers her role a buttress against these attitudes which carry over, for good or for ill, to the working world.
"The challenge for me is, you do have some students, especially during ninth or tenth grade, where they're not really motivated or don't understand the importance of setting goals," she said. "If you have a goal, then you have a reason to come to school every morning because you know you want to do something after high school, whatever that something is.
"Many of these students may not have any aspirations to leave [Morrilton] which is totally fine. But they at least need to have a goal to start their career or start their college journey. There's always a way to reach those kids. I just try to find creative ways to do that."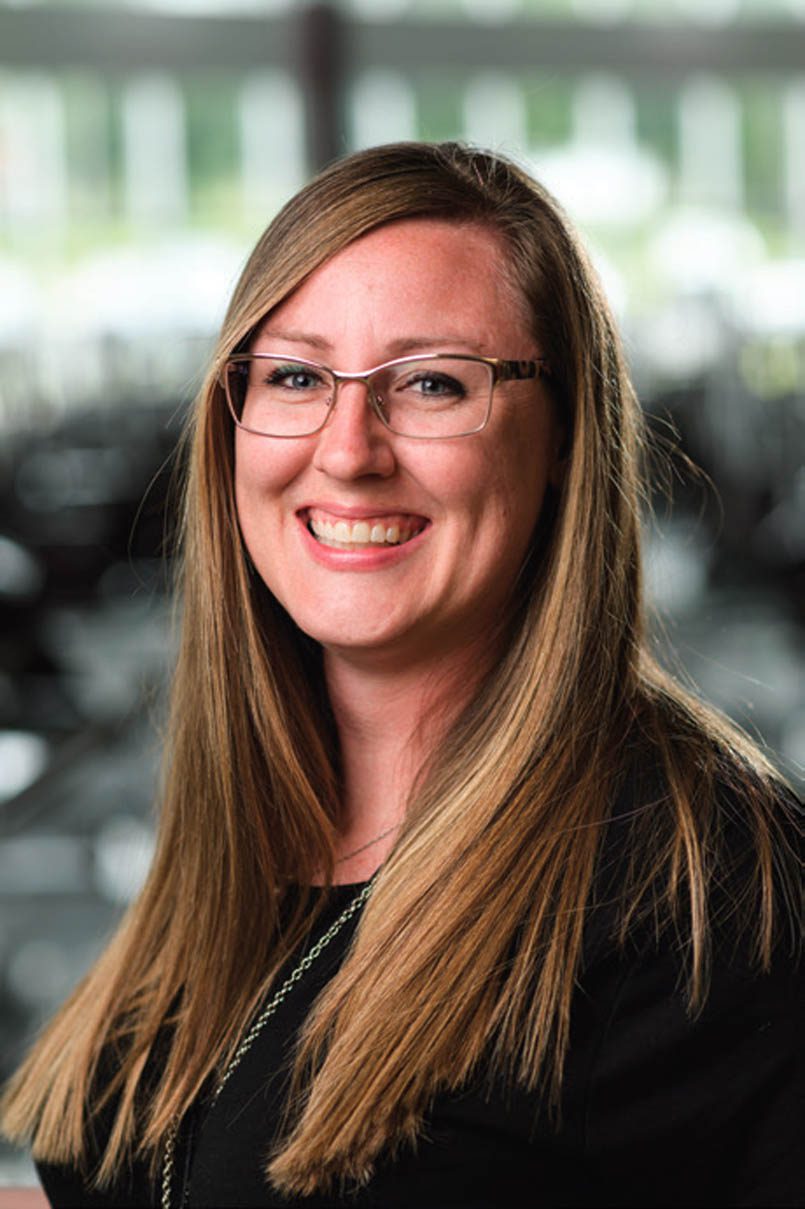 Krystle Hooten
Integrated biology
AP biology
Grades 10-12
It may have taken Guy native Krystle Hooten a decade to use her biology degree from the University of Central Arkansas professionally, but she was never far from the natural world. 
"I have a 9-year-old and an 8-year-old and I'm really outdoorsy," she said. "I like to fish, love to go hiking; pretty much anything that I can be outside, I like to do that. 
"When I would go in the mornings and go run with my kids, I'd always tell them things like, 'Do you hear that bird? That's a mockingbird singing. Do you see that tree? That's a red maple or that's a sycamore tree.' When we'd go fishing, we'd always identify the fish and sometimes we'd catch hybrid fish and that was always really exciting because you got to see something in nature that you wouldn't ordinarily see."
Hooten's original goal in college was to work for the Arkansas Game and Fish Commission but when that didn't pan out, she left biology behind, save for these interludes with her children.
Teaching never crossed her mind.
"[Teaching] was never, ever in the back of my head," she said. "As a matter of fact, when I was an undergrad, I remember I was in a lab with another student and she was in for education and we talked about it. I was like, 'You're crazy. I can't believe you want to be a teacher. That's going to be so hard.' Now here I am."
Hooten earned her master's degree in teaching from UCA in 2017 and is in her second year teaching at Morrilton High School.
She admits to being "terrified" on her first day but found out later the students were more intimidated of her than she was of them. Since then, she's found her stride and values every day with her classes.
"I think maybe I scared my students really bad," she said. "I had to learn what was going to work; I learned that I couldn't be a dictator. I had to, not become friends with them because I'm still their teacher, but I had to bring it down to their level. I had to get in my groove, know what was going on and what I was doing.
"They said they were terrified of me the first day whenever we went over the rules, and the first week was really stressful. Then I really got to know my students and they're fantastic. I mean they're amazing kids. They're very respectful and I think it's maybe because they appreciate that I love them."