19 Aug 2018

MORRILTON: Devil Dogs return talented core for 5A West run

Conference: 5A West
Coach: Cody McNabb
'17 Record: 8-4

Midway through the 2017 season, the Morrilton Devil Dogs were struggling at 2-3. Then, the Alma game happened.

"We started slow but really improved and finished strong," Coach Cody McNabb said. "We beat Alma, who was leading the conference, and that got us rolling."

Morrilton rolled off five straight wins to finish tied for first in the 5A West. The Devil Dogs eventually fell in the quarterfinals in a heartbreaker at Wynne, 17-14.

Junior Jacolby Criswell was a game-changer for Morrilton last year at quarterback, leading the Devil Dogs in both passing (1,947 yards, 20 touchdowns) and rushing (969 yards, 14 touchdowns). Junior Xavier Clemons and sophomore Jackson Moll will share carries at running back. Clemons rushed for 578 yards and eight touchdowns last fall. Seniors Mason Adams and Terry Franklin, juniors Lamar Wofford and Shacoby Criswell and sophomore Reggie Toney will rotate at receiver in the high flying Devil Dog pass attack. Junior Matthew Wahrmund and sophomore Tucker Granberry provide big targets at tight end. Seniors Hunter DeSalvo, Dane Arndt and Parker Dean and juniors Gustavo Santos and Keith Wilson will start on the offensive line. Senior Jesus Arias was a perfect 8-for-8 on field goals last fall, and he also handles punting duties.

Seniors Keywan Shavers and Brett Jones and junior Steven Rector start up front on the defensive line in the Morrilton 3-4 defense. Morrilton's top tacklers return at linebacker — Jake Knowles (88) and Andrew Lentz (62). Gerrett Hendrix and Dylan White hold down the other two starting linebacker spots. Senior Dalton Kellar and junior Marquise Criswell lead in the secondary at the safety positions, and Toney and Wofford defend the corners.

"We could have an explosive offense and a physical front seven on defense," McNabb said. "Our weaknesses are lack of depth on the offensive and defensive lines and inexperience in the secondary."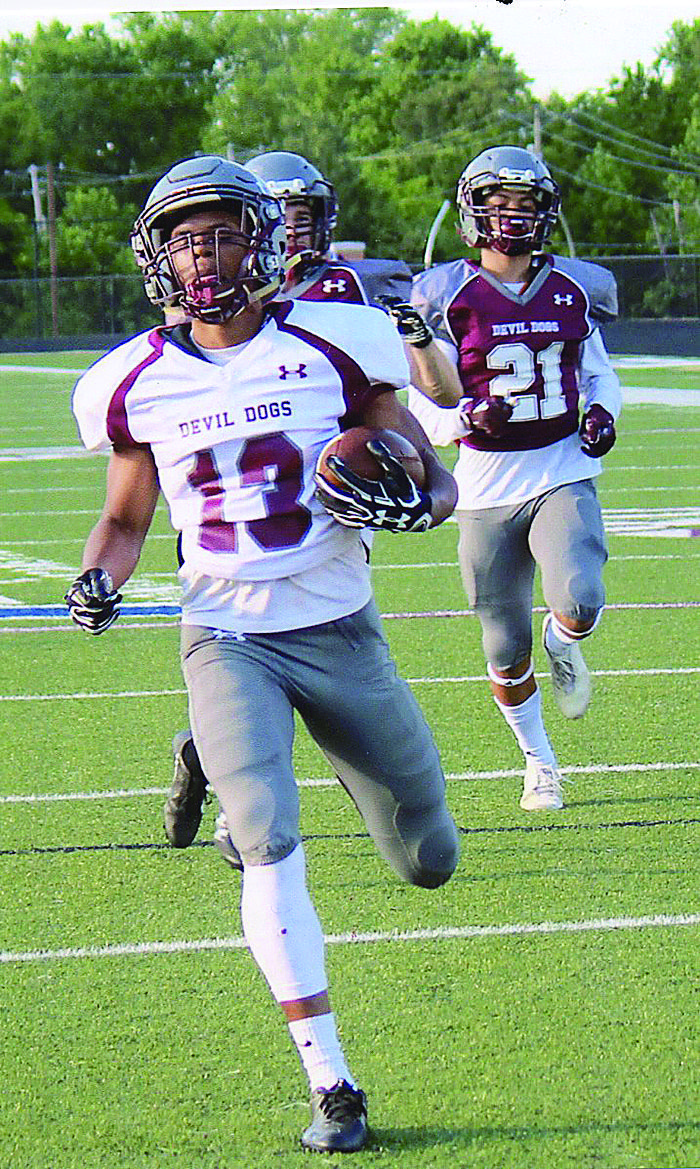 5 Players to Watch: 
Jacolby Criswell (Jr. QB)
Mason Adams (Sr. WR/DB)
Lamar Wofford (Jr. WR/DB)
Dylan White (Sr. LB)
Keywan Shavers (Sr. DL)
1 Must-see Game:
"Greenbrier." — McNabb
2018 Schedule:
Aug. 24 Searcy
Aug. 31 at Russellville
Sept. 7 Fair
Sept. 21 Harrison
Sept. 28 at Greenbrier
Oct. 5 Alma
Oct. 12 at Huntsville
Oct. 19 Vilonia
Oct. 26 at Farmington
Nov. 2 at Clarksville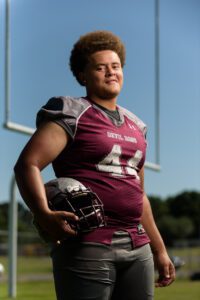 501 Football Team '18
Keywan Shavers
Classification: Sr.
Position: DL
On the field: Great effort, attitude and intensity; coachable; can split a double team.
Off the field: Mr. Shaver's best quality is his ability to get along with everyone. He is friendly, patient and responsible.