08 Aug 2015

MORRILTON: Devil Dogs poised to bounce back in 2015

Conference: 5A West
Coach: Cody McNabb
'14 Record: 4-6 (3-4)

2014 wasn't quite the follow-up to a championship the Morrilton Devil Dogs had in mind. After winning it all in 2013, Morrilton finished last fall 4-6, just missing out on a return trip to the 5A state playoffs.

"We were a young, inexperienced team that improved as the year went on," said Coach Cody McNabb. "Our running back, Terrence Minor, broke the single season rushing record."


Morrilton returns six starters on both sides of the ball this year as last fall's youth has turned into this fall's experience.
Senior Jalen Wright and junior Caleb Canady both saw starting time last fall at quarterback. Senior Tracy Blakley — a 501 Football Team honoree — is a leader at fullback. Junior receiver Grahm Heidenreich gives Morrilton a steadfast option at receiver and contributes on special teams returns. Seniors Jordan Toland, Devin McMorrough and Jerry Dunlap anchor a strongpoint for Morrilton — the offensive line.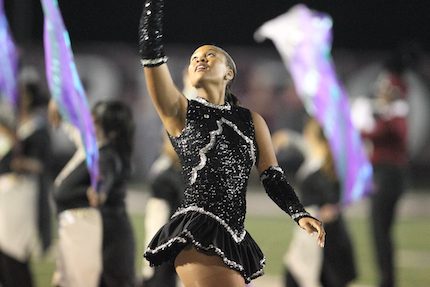 "We have a good returning offensive line, two quarterbacks that played last year and we are more explosive at wide receiver," McNabb said. "We have solid returning linebackers and should be experienced in the secondary."

Junior Jordan Foster starts at noseguard on the defensive line. Blakley, senior Harrison Pavatt and junior Lane Granberry lead Morrilton's strong linebacker unit. Seniors Armando Palacios and DK Spurlock return in the secondary.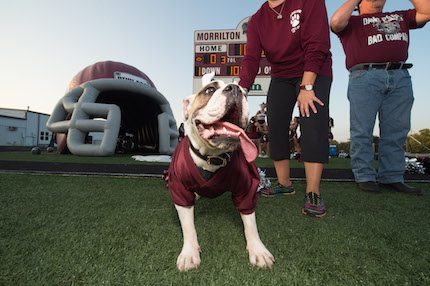 Morrilton is poised for a return to the playoffs out of the 5A West.

"Our strengths are our offensive line and we should be able to run the football," McNabb said. "Defensively, we should be experienced at linebacker and in the secondary, but we have an inexperienced defensive line. Little Rock Christian has a lot of their best players returning. Greenbrier is always good and talented. Maumelle's speed scares you, and the rest of the league should be improved as well."