06 Aug 2016

MORRILTON: Devil Dogs in the hunt for 5A West title

Conference: 5A West
Coach: Cody McNabb
'15 Record: 7-4

After starting the season 2-2, the Morrilton Devil Dogs won five of their last six games to finish tied for second in the 5A West. The Devil Dogs traveled to Little Rock McClellan in the first round of the 5A playoffs, losing a heartbreaker, 52-50.

Morrilton returns experience at the skill positions on offense. Senior quarterback Caleb Canady returns after tossing 22 touchdowns as a junior. A group of seniors fill out the backfield: Demone Evans, Oshae Erby and Lane Granberry — a 501 Football Team honoree. Grahm Heidenreich returns at receiver. The senior hauled in nine touchdown passes in 2015. Seniors Deiontae Duncan and Monte Black and junior Laken Dillard fill out the receiving corps. Senior Dallas Pruitt returns to lead the offensive line at center.
Defensively, seniors Colton Wofford and Zach Gullett lead the way up front on the line from their end positions. Granberry, who sees time on theoffensive side of the ball, provides all-state caliber talent at linebacker.

"He's tough, coachable, has a great work ethic and loves to play football," said Coach Cody McNabb.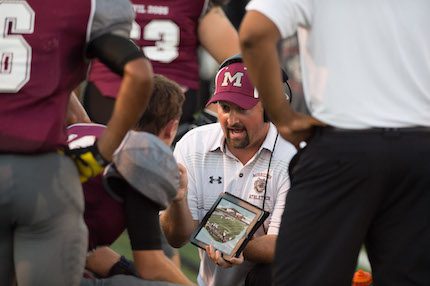 Granberry is joined at linebacker by classmates Geron Williams and Corey Ferrell. Dillard and Heidenreich man the safety spots in the secondary. Senior Alex Chambers started at cornerback last year in an injury-shortened season.

Familiar foe Alma returns to the 5A West this fall, and Morrilton will stand toe-to-toe with the Airedales, along with Greenbrier and Maumelle, for the chance at a 5A West crown.