01 Jan 2020

Moore brings 'more' to Morrilton

After being upset in the first round of the Class 4A state tournament last year, Morrilton junior forward Keevon Moore and the Devil Dogs are on a mission to take their game to the next level this season. 

Winners of eight of its past 10 games, Morrilton begins 2020 tied for the Class 4-4A conference lead. This week, however, Moore and the Devil Dogs face their toughest test of the season against undefeated Dardanelle, who comes into Friday's action as winners of 14-consecutive games. 

The high-stakes contest, which features the only two teams in the conference with winning records, likely plays a large part in determining the conference champion heading into the district tournament.   

Moore was selected to this year's 501 Basketball Team — 41 players representing the best the 501 has to offer both on and off the court. The team is sponsored by Conway Regional Health System, First Security Bank and Conway Orthopaedics and Sports Medicine Center. The junior was nominated by his head coach, Keith Zackery.
"Keevon is a loyal, dedicated worker that brings maximum effort and infectious, great attitude every day," Zackery wrote in his nomination. "He's the kid who helps everyone up off the floor. He's very positive and vocal during drills and goes so hard from beginning to end of practice."
As a sophomore last season for the Devil Dogs, Moore unlocked his potential on the court. Through 11 games this season, Moore averages 2.8 points per game, 1.5 rebounds game, holds a 47-percent field-goal percentage and utilizes his versatility to drive the Devil Dogs to victory.   
According to Zackery, however, where Moore shines most is on the defensive end of the ball, and he's ready to see even more from his junior star.
"Keevon was huge for us last year," Zackery wrote. "He started or played in every game last year and had some great moments for us. This year, Keevon will play with more confidence for us. He should excel in our pick-and-role game and as an elite defender for us."
Off the court, Moore treats his academics just as important as his athletics.  
"Keevon is a well-mannered, respectful young man who is also excelling in the classroom," Zackery wrote. "He has never had a discipline issue, is an honor roll student and is also a member of Devil Dog Band."
In his free time, Moore works to set an example for the next generation of Devil Dogs by giving back to the community he calls home.
"Keevon loves his mother, is an active member in his church and does community service projects with his team as well," Zackery wrote. 
Morrilton (9-4, 1-0 Class 4-4A) plays host to Dardanelle at 7 p.m. Friday, Jan. 3.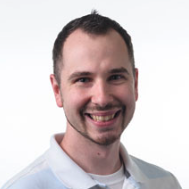 Latest posts by Mark Oliver
(see all)