20 Apr 2014

Moms, friends and tea!

by Don Bingham

Moms, friends and teatime — they all seem to fit perfectly together! Mother's Day is the ideal time for fellowship, tea and celebrating mom!


Mother's Day at my home as a young boy was always a big celebration. It involved church, wearing a boutonniere (the color of the flower determined if your mom was still around or had passed on) and a wonderful home-cooked meal.

My mother, Lila Theresa Bingham, was a most talented artist and a great cook. She loved to feed crowds, and the honored job to "pour at the party" was always a delight for her! Fresh coconut cakes, cookies, tea sandwiches and always fresh flowers from the yard made regular appearances around Mother's Day.


For years, my wife, Nancy, has done the same with teatime for "young and old." Every year she entertains moms and daughters (and sometimes sons, as well) — all are regulars for teatime! Linens, flowers, fine china, family heirlooms, goodies on stackers and trays, doilies, cloth napkins — all must make their time-honored appearances at the tea. Sometimes a scripture devotional will be given (as in the accompanying pictures when Sharon Morris of Conway gave the devotional); sometimes there is a classical music presentation. But there are always family, friends, flowers, food and fun!


I have been thinking about my mom this Mother's Day. Though I was often her worst nightmare, she was always my best cheerleader and always instilled within us that we could do almost anything we were willing to work hard enough to accomplish.

As I reflect on mom's ability to keep us striving for new and higher goals, I appreciate more and more her strengths and enjoy celebrating in her memory so many aspects of friends and entertaining.


Whether Mother's Day entertaining or a simple "welcome to spring" tea with friends, May is a lovely time to take a deep breath, to be still for a while and to focus on the really important aspects of life. Laugh a little more, certainly sing louder and with greater energy, and cook those favorite dishes that say, "welcome to the next season of life!"


Traditionally, May welcomes the party season with Mother's Day, graduations, wedding showers, end-of-school-year parties, vacations and many other reasons to celebrate. Here are a few recipes for your culinary enjoyment!

Aunt Sarah's Lemon Curd

4 large eggs
Few grains salt
1 1/3 cups granulated sugar
1/4 cup butter, at room temperature
2 tablespoons grated lemon peel
1/2 cup lemon juice

Beat the eggs in top of double boiler. Stir in remaining ingredients and cook over simmering water about 30 minutes, stirring frequently until thick and smooth. Lemon Curd will thicken more when cooled.


Cool, cover and refrigerate. Spoon into 1-cup crocks or jars, cover with plastic wrap. Keeps two or three weeks in refrigerator. Makes 3 cups.

Blueberry Muffins

1 cup oatmeal
1 cup orange juice
3 cups all purpose flour
4 teaspoons baking powder
1 teaspoon salt
1/2 teaspoon baking soda
1 cup sugar
1 cup olive oil
3 eggs
3 cups blueberries
Topping:
1/2 cup sugar
1 teaspoon cinnamon
1/4 cup walnuts , chopped

In a small bowl mix orange juice and oatmeal, let stand. In a large bowl mix flour and all dry ingredients. Beat in oil with eggs and mix with dry ingredients. Stir in oatmeal and juice; mix and fold in berries. If berries are frozen, flour them first. Fill 3/4 full in greased muffin cups. Add topping. Bake at 350 degrees until lightly golden and toothpick comes out clean, approximately 15 minutes.


Olive-Filled Cheese Balls

1 cup shredded sharp cheddar cheese
2 tablespoons butter
1/2 cup all-purpose flour
Dash cayenne
20 medium olives

Cream together cheese and butter. Blend in flour and cayenne. Wrap a teaspoonful of dough around each olive, covering completely. Bake in a hot oven (400 degrees) for 15 minutes. Makes about 20 balls.

Pecan Shortbread

3/4 cup all-purpose soft-wheat flour
Dash salt
1 cup pecans, finely ground
1 cup sugar
1/2 cup butter

Preheat the oven to 350 degrees. Grease and flour a 9-inch square cake pan. Combine all the ingredients together into a firm dough using a food processor, blender or electric mixer. Press into the prepared pan, place in the oven and bake until lightly browned, 15-20 minutes. Remove and quickly cut with a knife into the desired shapes: rectangles, squares or triangles. Place the pan on a rack to cool. When cooled and hard, remove the shortbread and wrap tightly. It will keep several weeks in an airtight container.


Jewell Hoefer's Brown Sugar Pound Cake

1 pound light brown sugar
1 1/2 cups butter
7 eggs
3 cups all-purpose soft-wheat flour

Icing:
1 cup chopped pecans
1/2 cup butter
1 pound confectioner's sugar
1 teaspoon vanilla
1 small can evaporated milk

Preheat the oven to 325 degrees. Grease and lightly flour a 10-inch tube pan. Cut out a piece of wax paper to fit the bottom of the pan and grease and flour the paper. Beat the sugar and butter together until light.

Beat in the eggs one by one. Fold in the flour and pour the batter into the prepared pan. Bake 75-90 minutes. Remove from the oven to a rack. Cool and remove the cake from the pan. Peel off the paper.

To make the icing: Brown the pecans in butter in a skillet. Add the sugar and vanilla. Bring to a spreading consistency with the evaporated milk. Spread over the cake while warm.


Roquefort Cheesecake

1 1/2 tablespoons butter (for pan)
1/2 cup bread crumbs, lightly toasted
1/4 cup freshly grated parmesan cheese
1/2 pound sliced bacon
1 medium onion, minced
1 3/4 pounds cream cheese, room temperature
1/2 pound Roquefort cheese
4 eggs
1/3 cup whipping cream
1/2 teaspoon salt
2 to 3 drops hot pepper sauce

Preheat oven to 325. Butter 9-inch springform pan. Mix breadcrumbs and parmesan. Sprinkle mixture in pan, turning to coat. Refrigerate. Fry bacon in heavy medium skillet until crisp. Remove from pan using tongs and drain on paper towel.

Pour off all but about 1 tablespoon bacon fat from skillet. Add onion. Cover and c
ook over low heat until translucent, stirring occasionally, about 10 minutes. Crumble bacon. Mix cream cheese and Roquefort in blender or processor until smooth.

Add eggs, cream, salt and pepper sauce and process until smooth. Blend in bacon and onion; filling should retain some texture. Pour into prepared pan. Set pan in roasting pan. Add enough hot water to come halfway up sides of springform.


Bake 1 hour and 20 minutes. Turn oven off and cool cheesecake about 1 hour with door ajar. Transfer to rack. Cool to room temperature before removing from pan and serving. Makes 12 servings.
---
Recognized throughout the state as an accomplished chef, Don Bingham has authored cookbooks, presented television programs and previously served as the executive chef at the Governor's Mansion. He is now the director of special events at the University of Central Arkansas.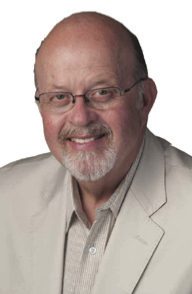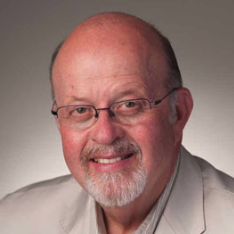 Latest posts by Don Bingham
(see all)