Jun 25, 2018

Mobile photographers take center stage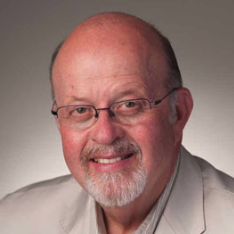 Latest posts by Don Bingham
(see all)
by Don Bingham
With the emergence of premium camera capabilities on mobile phones and tablets, a new art form has emerged. "Phoneography" is the art of photography using only a mobile device for shooting and editing photos.
In February 2014, ArkMoPhs was born with the desire to create a place on Instagram for Arkansas Mobile Phoneographers to share their mobile-only photos of Arkansas with each other. Now, with 4,000 followers and 45,000 submissions for exhibition, the photographers have an unpatrolled opportunity to exhibit their skills as mobile phoneographers.
The 501 LIFE community can claim Tommy Wallace (pastortwallace on Instagram) as the founder of ArkMoPhs. Tommy is associate pastor of Family Life Bible Church on Hogan Lane in Conway. ArkMoPhs has a presence on Instagram, Facebook and Twitter. "As I saw that most people scroll through pictures on their phones and never stop to observe their quality and excellence, my goal was to establish a place where the top 30 photographers could be seen in a group," said Tommy.
"Explore Arkansas Exhibit" is the only smartphone exhibit in the state.
Tommy's favorite subjects for photography with his smartphone are landscapes, abandoned buildings and documentary photos of people. "For me, it was an opportunity for creativity. It was rewarding and has often been used as a means of ministry," said Tommy.
You might want to look at the work of Rusty Coonfield — the top phoneographer in the People category. His portrait, "A Soft Spring Evening," was captured with his iPhone 7 Plus and edited with the Snapseed app. Rusty was awarded the LG G6 for his accomplishment in the People of Arkansas category. You can see Rusty's work on Instagram @rustycoon. He is one of the newest contributors to ArkMoPhs.
The community at large has supported these efforts, especially AT&T. Not only has the company donated prizes for award-winning phoneography, but they have sponsored supportive advertisement on local television and radio networks. Among their local efforts was the donation of 10 smartphones for teaching children in the City of Hope Outreach (CoHO) community how to use the phones and enjoy photography.
The most recent Explore Arkansas Exhibit was scheduled June 15 through July 28 in Batesville.