02 Aug 2022

Miss Arkansas Outstanding Teen proud to be the spirit of Sylvan Hills

By Tammy Keith

Everything Ka'Mya Tackett of Sherwood does — from being a varsity cheerleader to serving as Miss Arkansas Outstanding Teen 2022 — is about inspiring positivity in others.

The 15-year-old, a 10th-grader at Sylvan Hills High School this year, said her favorite part of cheerleading for the Bears is "being able to get the crowds riled up with flips and cheers and being the ultimate spirit of the school."

"The cheerleaders are the energy of the school. We get to uplift everybody. We kind of set the tone for what the games are going to be like, or the event, and having the band to back us up with the energy is awesome as well," she said. "I feel like I'm a people person, so I know how to gauge a crowd and feel the vibe."

Ka'Mya, who also plays volleyball and runs track, said she discovered her love for cheerleading when she was only 3 years old. She started competitive cheerleading at 4 years old and said Cheer Time Revolution in Sherwood was her second home. "I was what they call a gym rat," she said, laughing.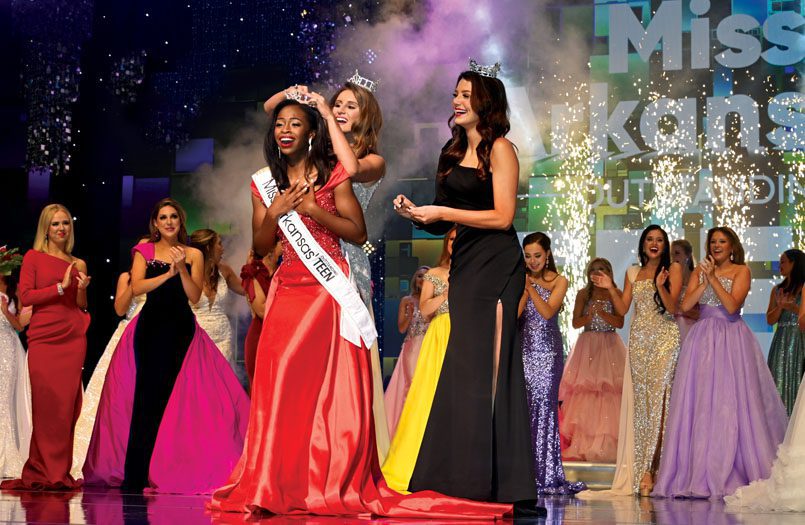 She became a school cheerleader in seventh grade, and her then-coach and teacher, Janna Gibson, remembers Ka'Mya as "great academically and an overall great person."
"Ka'Mya is a natural leader, and she brought such a presence of responsibility and leadership to the team," Gibson said. "She encouraged others to take initiative, and I really saw her grow in that role from seventh to eighth grade. She is fantastic. She is a well-rounded, great kid."
Varsity coach Tyler Phillips described Ka'Mya as "an amazing athlete who strives to be the all-round cheerleader."
"I love that she pushes herself to be a great ambassador and leader not only for her school, but also for her community," he said.
Ka'Mya was chosen as a Sherwood Junior Ambassador through the Chamber of Commerce. "It was one of the best things to happen during my freshman year, learning about businesses in Sherwood … and how they're really influencing Sherwood," she said.
Cheerleading suits Ka'Mya's outgoing personality, adding that she enjoys bonding with her team members in activities such as tie-dying T-shirts together or going bowling when they're not practicing.
"Cheerleading has helped me grow as a person and improved my personality … it's given me a certain sense of confidence about myself. It's an outlet to have fun and de-stress myself. It's also given me an outlet to connect with younger children" through camps and community activities.
Last year, she was nominated at cheerleading camp to become a National Cheerleaders Association All-American cheerleader, the cream of the crop. This year, she couldn't attend the camp because she was a contestant in Miss Arkansas Outstanding Teen. "I guess it worked out for me," she said. As the state winner, Ka'Mya will compete for Miss America's Outstanding Teen from Aug.10-12 in Dallas.
A daughter of Tia Proctor-Tackett and Maurice Tackett, she grew up participating in pageants from the time her mother could carry her onstage. "I was never forced; I enjoyed it from the start," she said. Ka'Mya was the reigning Miss Conway's Outstanding Teen when she won Miss Arkansas Outstanding Teen in June. "I was absolutely taken aback and super surprised, … because it's not common for first-timers to win," she said. She performed a lyrical dance for her talent and took home $9,200 In scholarships, which she plans to use for graduate school.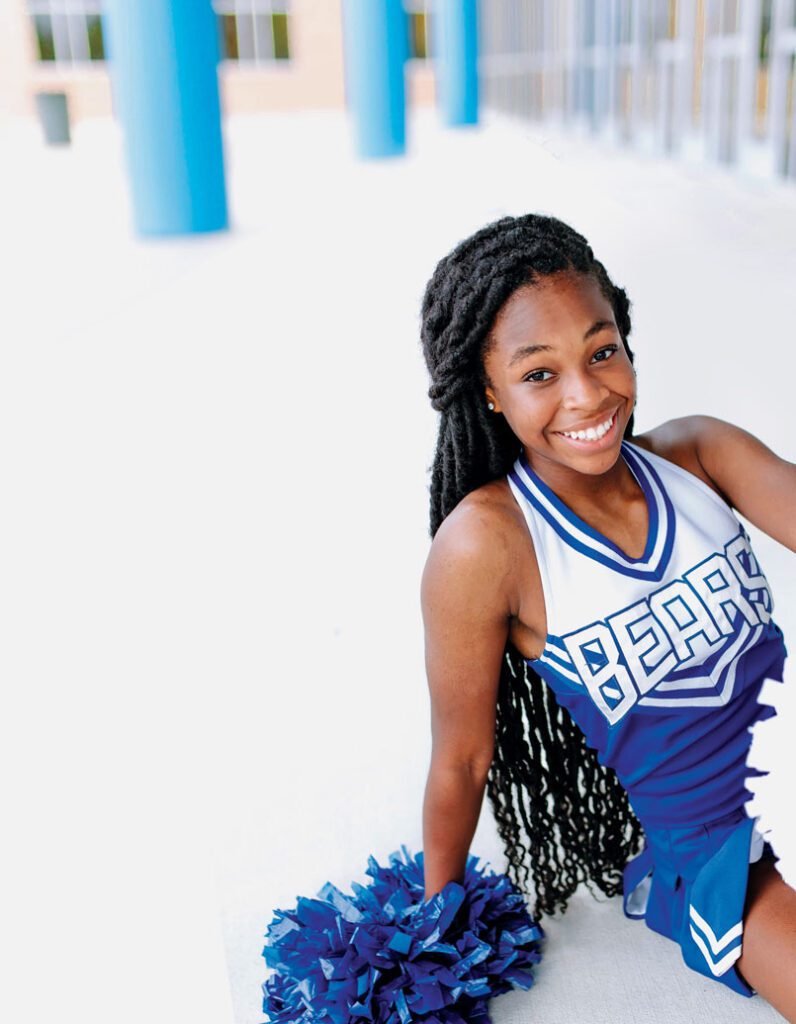 In addition to the crown, she won several other awards during the pageant, including Overall Lifestyle and Wellness, Most Photogenic and the Overall Alpha Interview, which is the honor of which she's most proud, she said.
"I came out of the interview not thinking I did as well as I did," she said. Ka'Mya said she saw the interview as a "back-and-forth conversation," and the teenager, whose dream is to be a neurosurgeon or physical therapist, said she liked that the judges focused on her intellect.
Ka'Mya said her interest in neurosurgery stems in part from personal experience with a sibling who is on the autism spectrum. "Neurology is such an amazing part of science …. It's a way to provide answers to people who wonder why their brains are like they are. The brain itself is so powerful and being able to learn about it and study it, I just love the idea of that."
She also has an interest in physical therapy because of the wonders her former therapist worked after the teenager suffered a shoulder injury, which later required surgery, from diving into a base during a softball game. The positive influence of her therapist has stayed with her, she said.
Ka'Mya's pageant social impact initiative is "Mental Gardening: Growing Positive Minds." "The focus is that we're making sure we're instilling positivity in kids," she said. "Why not focus on the children and make sure they're instilling those habits early on instead of dealing with bad habits later?"
She's writing a children's book, too. The premise is that "minds are like flowers. If you put your plants in sunlight; they grow. Put yourself in a positive environment, and it improves your mental well-being. If you give yourself positive affirmations, you grow," she said.
Ka'Mya said her mother is her role model. "She's guided me through so much of life. We've had some hard times, but hard times are needed, because that's when lessons are learned. Her being someone I can look up to has really been a privilege."
Ka'Mya wants to be that role model for others, too, whether it's through cheerleading, pageants, or her day-to-day life.
"I guess it's just my nature. I never have a problem being a light in the room," she said.