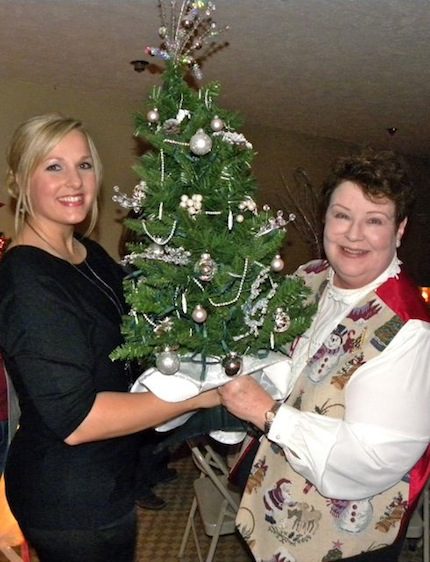 18 Nov 2012

'Miracles at Christmas' set Dec. 1

Posted at 10:10 AMh

in

News

The Century League of Morrilton will host its eighth annual "Miracles at Christmas" event at 6:30 p.m. Saturday, Dec. 1, at the Morrilton Country Club.


This annual event is one of the Century League's main fundraisers. The 2011 "Miracles at Christmas" project was recently named the Community Project of the Year by the Morrilton Area Chamber of Commerce.

This year's proceeds will support the Conway County Friends of CASA (Court-Appointed Special Advocates). CASA is a nationwide association of state and local programs that trains community volunteers to speak up for the best interests of children in state care. CASA of the Tri-Peaks began in 2005 in Logan County. This program serves the children of Conway County, and the Conway County Friends of CASA is a local group that supports the organization by raising funds and awareness in the Morrilton area. (For more information, visit casaofthetripeaks.org.)


Miracles at Christmas will include a cocktail hour with appetizers followed by a catered meal and a silent auction filled with gorgeous Christmas decorations, including decorated trees, wreaths, lavish centerpieces, beautiful ornaments and more. The Century League requests donations of Christmas items for the raffle and silent auction from local businesses and individuals.


The Miracles silent auction has become known for the miniature Christmas trees that are decorated in a variety of festive themes and usually donated in memory or in honor of someone. "It is a magical evening and the perfect way to kick off the holiday season," said League member Morgan Zimmerman.


Tickets are $25 and can be purchased from any Century League member. For more information about this event, contact Morgan at 479.264.4332 or visit facebook.com/CenturyLeague.