01 Jul

Minor League Baseball, Toad Suck Run cancelled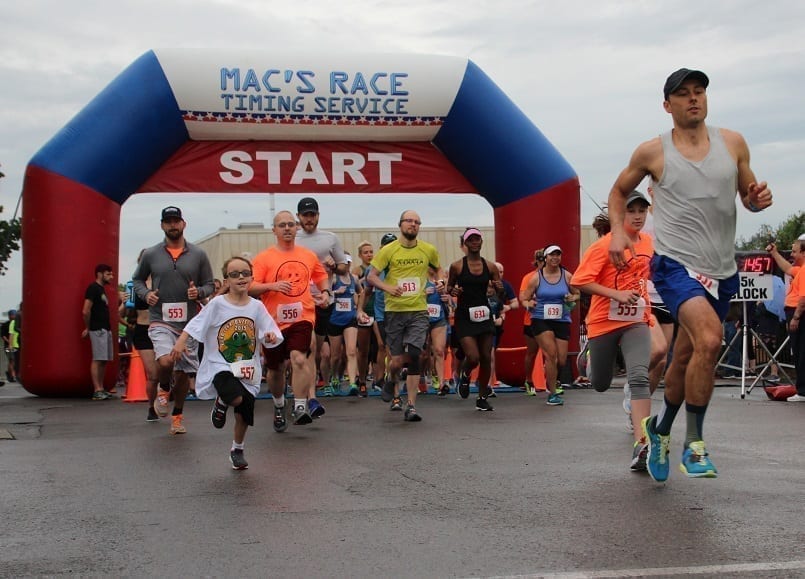 Two more sporting events in the 501 have been negatively impacted by the COVID-19 pandemic.
Organizers of the annual Toad Suck Daze Run announced Tuesday via Facebook that this year's event won't happen. In addition, an announcement was made this week that the 2020 Minor League Baseball season has been cancelled.
TOAD SUCK RUN
Traditionally held in early May in conjunction with the annual Toad Suck Daze festival, the race has raised more than $400,000 for non-profit organizations since its inception.
"Thank you for your patience with us as we've delayed an announcement to reschedule the 2020 Kiwanis Toad Suck Daze Run, presented by Conway Regional Health System," stated the Facebook post. "We have been monitoring the situation closely, with our main priority the safety and well-being of the runners and their family and friends there at the race cheering them on. While our hopes are that in the months ahead we see a serious decline in COVID-19 cases and large gatherings become more common, such as races, we have decided to cancel the 2020 Kiwanis Toad Suck Daze Run."
The Toad Suck 10K was started by the Conway Kiwanis Club in 1982 and held in conjunction with the Toad Suck Daze Festival. In 1984, First National Bank of Conway (now Regions) began a race in memory of a fellow employee, Randy Baker, who died of cancer. The Randy Baker 8K was conducted for two years, with proceeds benefiting the American Cancer Society.
In 1986, the Conway Kiwanis Club approached Regions Bank, and the two races were combined. The Toad Suck Daze Run continues to be held in memory of Randy Baker, with proceeds benefiting non-profit agencies in the Faulkner County community.
Organizers plan to resume the event in 2021. For more details visit toadsuckrun.com.
ARKANSAS TRAVELERS
The 2020 Minor League Baseball season – which includes the Texas League and the Arkansas Travelers Baseball Club – has been cancelled.
This is the first time since 1962 that the Arkansas Travelers will not field a baseball team. It is only the eighth such occurrence since the Travs organization was founded in 1901. It is only the third summer since 1915 that there will not be professional baseball in Central Arkansas.
According to the official announcement, the Travs staff will be working to contact season ticket holders and partners over the next few weeks to discuss options. Those with questions, should contact their Travelers representative by phone or email.
For general questions, email [email protected] or call 501.664.1555.
"As we work toward the 2021 season, stay informed on all Travs news by subscribing to the Travelers email list or visit TRAVS.com."