30 May 2022

Mini-Grant program supports students

Posted at 6:56 PMh

in

News

BEEBE — Thanks to a generous donation from Arkansas State University-Beebe supporter Cathy Eoff, several faculty and staff received financial support. They will use the Vanguard Mini-Grants for scholarly activities designed to improve teaching, program offerings, and student success initiatives. The program was created in the fall of 2021.

Four initiatives were funded through the program — a leadership library, math manipulatives, a drone pilot training program and monarch butterfly garden.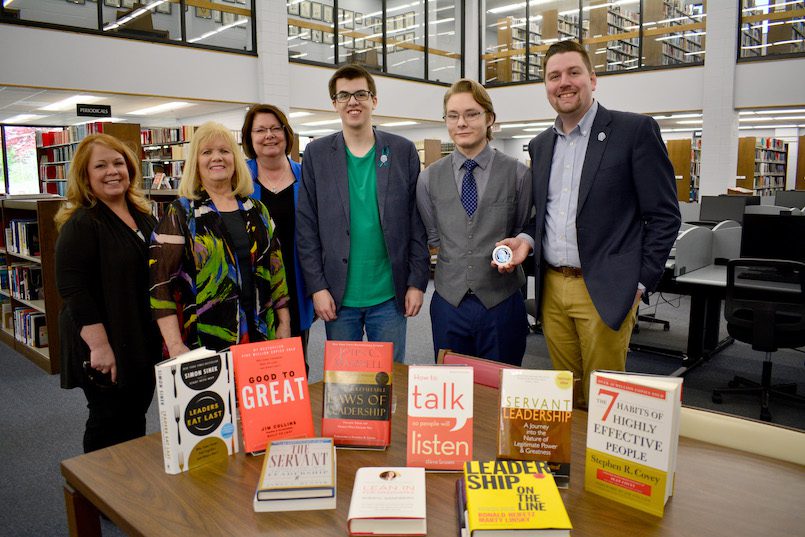 Leadership Library
In 2018, the Office of Student Life expanded its student leadership programs to include more diverse experiences, hands-on learning, and outreach of training. The Student Leadership Experience (SLE) was developed to be the state's first open-access collegiate leadership training program. The program is open to any ASU-Beebe student interested in developing their personal and professional skills through a year-long peer study of James Kouzes' and Barry Posner's "The Student Leadership Challenge."
To further support the Student Leadership Experience, mini-grant funds were used to create a Leadership Library, a collection of leadership student text housed in the Abington Library. Students are provided the opportunity to select books from the catalog, read at their own pace, and complete a reflection assignment and discussion with staff to earn credit in SLE. After a student reads and completes the requirements of at least three (3) books from the SLE catalog, they would earn credit toward their completion of the college's SLE program.
Math Manipulatives
Through this initiative, students enrolled in face-to-face, Zoom and online Math for Teachers 1 will be supplied with specific manipulatives to increase participation in class activities that support engagement and understanding. Students will be provided with math blocks, counters, pattern blocks, rulers, protractors, and fraction strips.
These manipulatives will be used in class to model mathematics. Modeling deepens the understanding of relationships between numbers and their operations, which will then translate to these future elementary and middle school teachers' classrooms.
Drone Pilot Training
Drone and aerial photography and videography have become mainstays. ASU-Beebe's Marketing and Public Relations Office was approved for mini-grant funding to support the purchase of a drone, a subscription to an online drone pilot training school, and the cost of the Part 107 Remote Pilot License Test Fee, to allow a member of the campus community to become a licensed drone pilot.
In addition to supporting the college's marketing efforts, students, faculty, and staff could take advantage of the training available through the online drone pilot training school. Interested students would be able to participate in the training and feasibly become licensed drone pilots while they are students at ASU-Beebe, providing ASU-Beebe students with an avenue to obtain a highly marketable skill.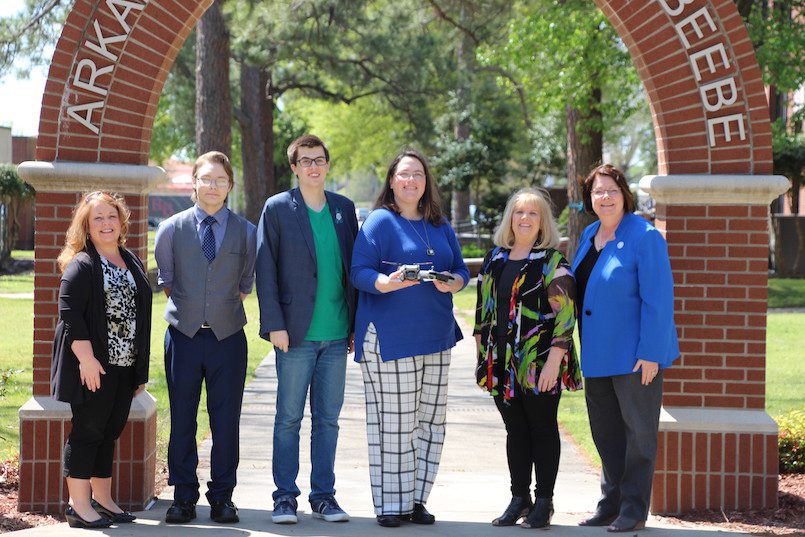 Monarch Butterfly Garden
This project will create a pollinator monarch butterfly garden on the Owen Center lawn in The Grove on the Beebe campus. The goals of the Monarch Butterfly Garden are to protect, conserve, and increase habitat for the monarch butterfly and other native insect pollinators. Monarch butterflies and pollinators are essential in keeping natural ecosystems productive and agricultural lands thriving. The butterfly garden will provide nectar for the pollinators and serve as a source of nectar for beneficial insects for the local community gardens. The plant species will consist of 70% perennial and 30% annual plants for the first year, which will subsequently be converged to 100% perennial plants. Native plants will be used whenever possible. The Monarch Butterfly Garden will provide a space that encourage students and staff to spend more time outside in a relaxing, plant-filled environment.
Andrea Cole, Development Officer/Major Gifts, said, "The mini-grant program is a great opportunity for faculty or staff to fund projects that were not originally planned for and provide unique learning opportunities and experiences for students. The generosity of Cathy Eoff and the support she gives to ASU-Beebe helps to inspire others and is certainly a driving force in ASU-Beebe's mission to transform lives."