13 Apr

Men's golf takes fourth

On the final day of the GAC Championships, the Harding University men's golf team shot a 5-over 293 and finished the tournament at 24-over 888 and in fourth place. Henderson State shot a 5-under 283 in Round 3 to jump up and tie Southwestern Oklahoma State for the team title at 3-over 867.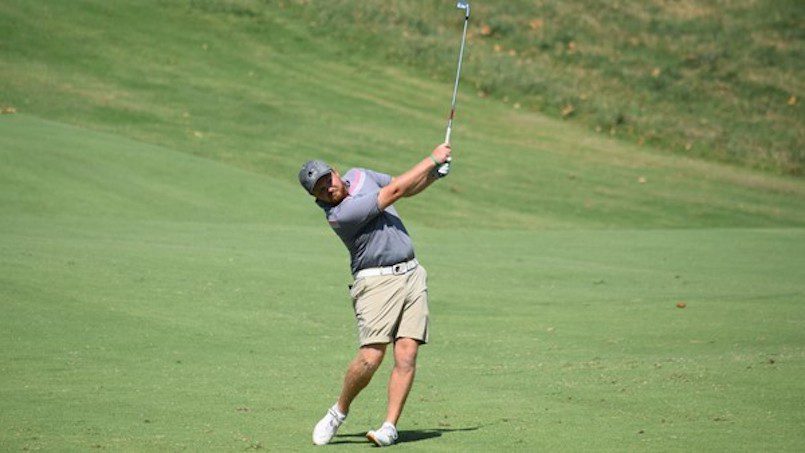 Caleb Nichols jumped five spots on Tuesday, shooting an even 72 for the second straight day and finished 5-over 221 and tied for 12. Sam Tandy also finished tied for 12th at 5-over 221 after shooting 1-over 73 in Round 3. Tandy finished the tournament with the most made pars with 40.

Trevor Mellott used three birdies and one eagle to shoot a 1-over 73 in the final round and finished in 19th with a 7-over 223. Finlay Cummings made two birdies on his way to a 3-over 75 and finished 24th with a 10-over 226. Wilmer Haakansson finished tied for 39th with 19-over 235.

Henry Frizzell of Arkansas Tech shot a 2-under 70 in the final round to take the individual title at 2-under 214.

The Bisons will now wait until the NCAA Tournament field is announced to see if they qualified. The Bisons were ranked ninth in the latest regional rankings and the top 10 teams in the Central Region will move on to the Central/Midwest Regional which will be held at Prairie View Golf Club in Carmel, Indiana on May 5-7.