05 May 2021

CBC men's golf places fourth at AMC championships

Cape Girardeau, Mo. – Coming into the final round of the American Midwest Conference Championship at Dalhousie Golf Club eight strokes behind, Central Baptist College men's golf looked to charge forward on the final day to win the title. CBC would end up shooting a 308 and finish in fourth place, shooting an overall score of 922 to finish 24 strokes behind the winners, Missouri Baptist.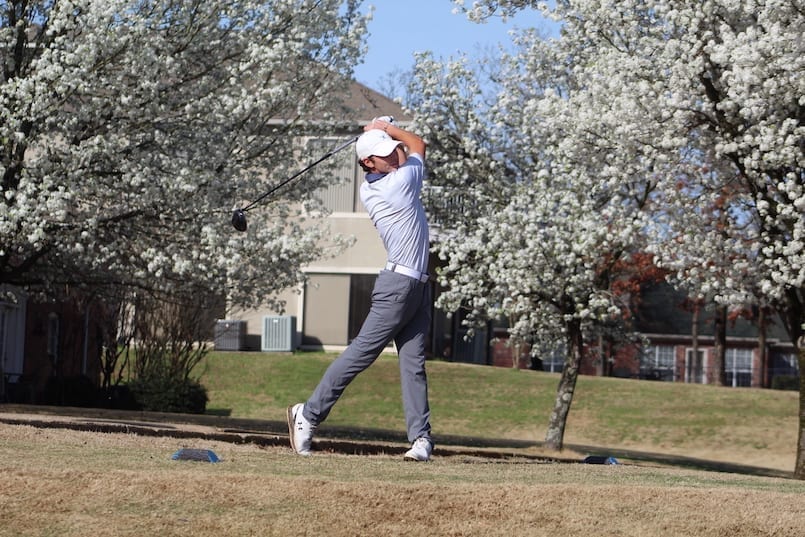 Individually, Colton Ryan finished tied for first, but lost on the third playoff hole to finish second after he posted a final round 70 to finish with an even par 216 and earn AMC first-team honors for the second time in his career. Spencer LaBarbera finished in a tie for eighth, posting a final round 76 to finish with a 227 and earn second-team honors. Anupon Wandee closed with a 79 to finish at 230 and in a tie for 12th to earn honorable mention honors from the AMC in his first season. Emmanuel LaBeur and Travis Toebben were the final two finishers for CBC, shooting overall scores of 261 and 164, respectively.
For more information, including recruiting news about men's golf, like and follow @gocbcmustangs on Facebook, Twitter and Instagram.