13 Sep 2023

Men's golf finishes Argen Financial Classic

CHOUDRANT, La. – Central Arkansas didn't finish quite as well as it started, as the men's golf team rounded out the Argent Financial Classic in eighth place after Tuesday's third round. Buoyed by freshman Mark Stockdale's top-five finish, saw glimpses of extremely solid golf through the first event of the fall season.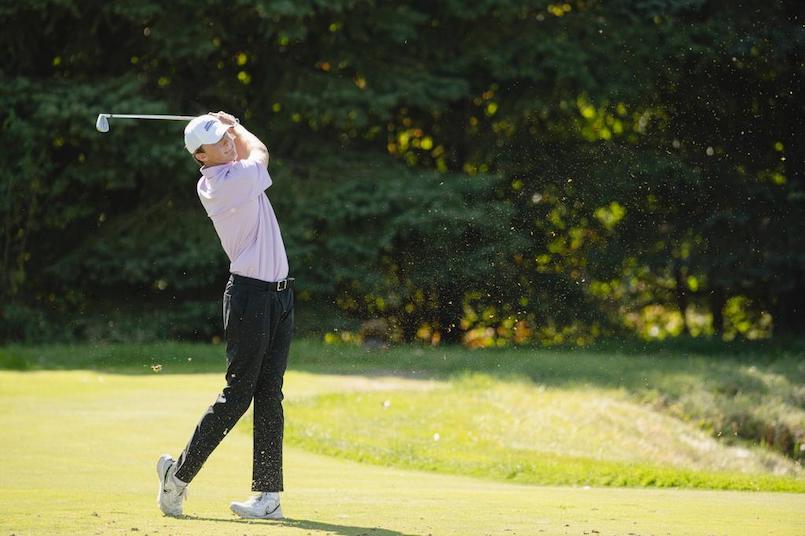 Stockdale capped his first showing in Purple and Gray with a fourth-place finish, ending his third round with a 2-over 74 for a three-round score of 6-under 210. The British golfer tallied 13 birdies, leading the team. Zach Little finished Tuesday with a score of 76 in his last 18 holes, putting together a final score of 1-over 217. He was the only Bear to record an eagle during the three-round event.
Nash Johnson rounded out his third round with a 3-over 75, ending his tournament at a 7-over 223. He tallied seven birdies across 54 holes, and was second on the team on par three holes, averaging just 3.00 strokes per hole. Harrison Arnold played his last round and finished with a 74, adding four birdies along the way to end with a final count of eight birdies for an 8-over 224. Luke Sienkiewicz never quite found the same touch as he had for his electric start on Sunday, but finished with a respectable 225 after three rounds. The sophomore posted four birdies and led the team with 39 holes at par. 

UAB rose five spots to finish in a tie for first place with Louisiana and Southern Miss, who all finished nine strokes under par at 855. Middle Tennessee's Owen Stamper took home the individual crown, winning by two strokes. UAB's Khavish Varadan and Houston's Santiago De La Fuente finished tied for second.

The Bears will have a couple of weeks away from the course to prepare for Wisconsin's Badger Invitational, played from October 1-3.

T1. UAB – 290 – 283 – 282 = 855 (-9)
T1. Louisiana – 287 – 285 – 283 = 855 (-9)
T1. Southern Miss. – 288 – 280 – 287 = 855 (-9)
4. Houston – 289 – 284 – 284 = 857 (-7)
5. MTSU – 291 – 285 – 283 = 859 (-5)
T6. UT Arlington – 290 – 281 – 290 = 861 (-3)
T6. Abilene Christian – 293 – 287 – 281 = 861 (-3)
8. Central Arkansas – 279 – 284 – 299 = 862 (-2)
9. Louisiana Tech – 288 – 281 – 297 = 866 (+2)
10. Rice – 291 – 282 – 297 = 870 (+6)
11. ULM – 290 – 292 – 290 = 872 (+8)
12. Lamar – 302 – 281 – 291 = 874 (+10)
13. Troy – 299 – 284 – 293 = 876 (+12)
14. North Alabama – 297 – 293 – 289 = 879 (+15)
15. South Alabama – 294 – 295 – 291 = 880 (+16)
16. Nicholls – 315 – 305 – 319 = 939 (+75)