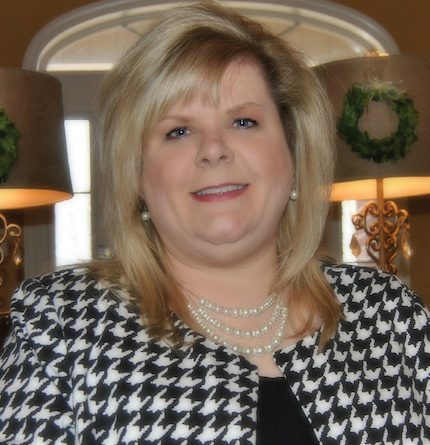 25 Jan 2017

Memories of Spiritan Hall

Posted at 10:33 PM

in

Faith

Spiritan Hall, the two-story brick building that housed a wide range of St. Joseph School children for nearly three-quarters of a century will be coming down in early March to make way for a new multi-purpose facility.


A memory walk through was held Nov. 27 so former students could rekindle memories before demolition work begins.

The structure got its name from the Spiritan order of Catholic missionary priests, also known as the Holy Ghost Fathers, who founded St. Joseph Church and School in 1879. They remained until 2010 when Diocesan priests took over.


Spiritan Hall was built in 1926 on the spot where a wooden parish building stood before it caught fire. Up until that time, the school only went up to the eighth grade. An additional grade was added each year after that so by 1930 it reached to the 12th grade.


When a separate high school building was dedicated in 1951, Spiritan Hall continued to serve younger students for another 50 years.

Classes were no longer conducted there after the 2001-2002 school year. Up until recently, it's been used as space for meetings and dramatic productions.


Several former students shared some of their memories with 501 LIFE:


Hilda (Bruich) Nahlen
Class of 1943


In September 1931, I started first grade in the school building that is now called Spiritan Hall. In 1943, I graduated with 11 other classmates – all 12 years spent in the same building.


During that time we had Notre Dame nuns (sisters) and Holy Ghost Fathers (priests), along with lay people, who taught us. Some that I remember were Sister Angelus and Sister Medulfa as well as Father Anthony Lachowsky who was our pastor and taught us French.

We rode a school bus or walked to school. The bus did not have a heater or air-conditioner, of course.


The school building was also hot at the beginning and end of the school year. The big windows were always open to bring in air, but it was still very hot and uncomfortable. We did, however, have heat in the building in the winter. Girls had to wear dresses with stockings all year round.


We brought our lunches and got water out of a fountain. We ate in the hall before going outside for recess.


There was a juke box in the hall so, if anyone had money to put in it, we had music at lunch. We also had church socials in the hall and the teenagers and adults would dance to the music from the juke box.


After I was married, my husband (Raymond) and I lived in what were called Victory Courts across the highway from the school. On some weekends and when there were socials, we would walk to the hall to dance and socialize.


From the stage in the hall we gave what were called "orations" and we did plays. All three of our children went to elementary school in "Spiritan Hall" and we watched all three of them in their senior plays on that very same stage.


There are also many funny, and sometimes silly, memories of boys shooting spit balls, hiding in cloak rooms and playing pranks.


I truly enjoyed and have many wonderful memories of school years with friends and family – and later years with my husband and children – in Spiritan Hall.


Ann Nahlen Gunderman
Class of 1947


I attended school in Spiritan Hall from the first through eighth grades.


I remember Fredrica Schichtl, my second grade teacher was the only lay teacher in school and some grades shared classrooms.


Fr. Anthony Lachowsky, pastor at the time, would hand out report cards and bless students.


The senior play was performed then and now, a tradition that has lasted all these years.


I remember church socials were held a couple times a year and the boiler room became a makeshift kitchen. I don't know how they ever managed to feed so many.


You had to bring your own lunch to school or some that lived close enough could go home for lunch.


Classmates were assigned to clean blackboards, dust erasers and sweep classroom floors each day.


Tom Nabholz
Class of 1951


I attended all 12 years and was in the last class to attend all grades in Spiritan Hall.


Everything seemed huge about the building, coming from the farm. We started school after Labor Day and all the cotton was picked. We ended June 1.


My class began with about 20 students and ended with 13 graduating.


We were the first class to compete in basketball and all intramural games took place in Spiritan Hall.


We were thankful we had access to ride the Conway Public Schools bus so we didn't have to walk.


Fr. Anthony Lachowsky would gather all the grades together for an assembly several times a year. I loved all the nun teachers, especially Sr. Angelus and Sr. Meldaphus.


Richard Halter
Class of 1948


I was born on Sept. 12, 1930, in Conway. On Sept. 12, 1936, I was introduced to Sister Brendan, my first grade teacher at St. Joseph School. She became my second mother for that school year. I forgot my lunch one day and she took me to the nuns' house for an egg sandwich on homemade bread and a glass of milk.


There were four buildings – the church, the priest's house, the school and the nuns' house; a fifth small building, 40 yards away, served as a restroom. The next year restrooms were added on the southwest corner of the school.


The 'Hall' of the school was our school family activities center. It had a stage on one end and a basketball hoop on the other. There were several functions held in the hall, including school plays, graduation exercises, 4-H meetings, lunch time as a dining hall, P.E. exercises such as basketball, parish social activities, the bazaar and the prom dance. There was also a kitchen and a heating area on the south side of the hall. There was no air conditioning in those days. Folding chairs and tables were stacked in the corners.


I had an average of 29 classmates in each of my grades.


I spent 12 years in that school, in the cafeteria, sports center, dance area, music room with a nickel juke box and band practice. I played the saxophone.


I met my wife-to-be in the seventh grade (she had moved to Conway from Oklahoma City with her family). Looking back, those were the best years of my life, although I didn't know it at the time.