25 Apr

Meet the 501 Team this weekend

The 501 Team will have a booth at the 41st annual Toad Suck Daze Festival April 29 through May 1 in downtown Conway. Come by, say hello and take a photo with our customized photo stand-in. We'll take a photo with your phone to share with friends.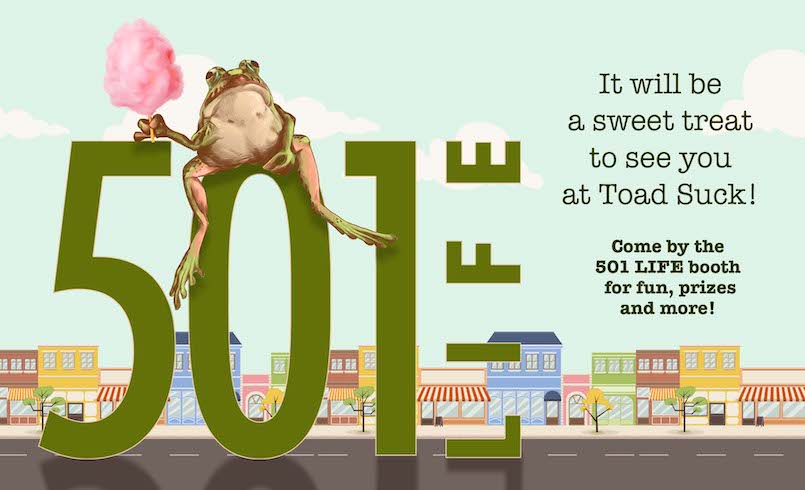 Don't miss the festival with something for kids of all ages. From live entertainment, to toad races and your favorite foods on a stick, there's something for everyone to enjoy!
To prepare for the fun, some streets will be closed starting Thursday evening. They include:
Oak Street from Court Street to Locust
Front Street from Van Ronkle to Main Street
Parkway from Van Ronkle to Prairie
Locust from Oak Street to Robinson Avenue
Main Street from Locust to Front Street