11 Aug 2021

McSpadden opens play at U.S. Amateur

CONWAY – University of Central Arkansas men's golfer Palmer McSpadden began his journey at the U.S. Amateur on Monday at the Longue Vue Club.

McSpadden is one of 312 golfers in the field taking part in the U.S. Amateur. The tournament will be played at two courses, the Oakmont Country Club and the Longue Vue Club. McSpadden qualified for the tournament back in July when he won the qualifying event at Hot Springs Village.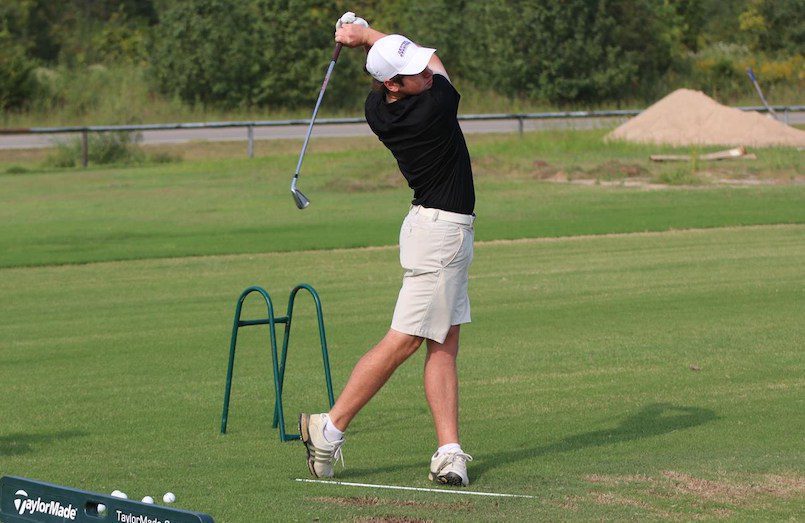 The tournament began on Monday and concludes on Sunday, Aug. 15, as golfers take to the courses at 6:30 a.m. The field competed in two rounds of stroke play on Monday and Tuesday to narrow the field down to 64. The top 64 individuals advanced to the match play stage yesterday and the winner of each matchup advanced to the next round. The champion will be decided on Sunday, with a 36-hole championship match.
Live coverage of the U.S. Amateur will take place until Sunday on NBC, the Golf Channel and Peacock.
From the Coach – Head Coach Steve Runge
"I'm so happy for Palmer to be playing in the U.S. Amateur. It's the best amateur tournament in the world. He has been playing so well this summer and I wish him the best in this prestigious tournament."
 From the Student-Athlete – Palmer McSpadden
"Playing in a tournament like this means so much to me. I've always viewed this as the most prestigious amateur tournament in the world and it really is a dream come true. I can't wait to compete against these guys, represent UCA, and test my game on a challenging and historic golf course."