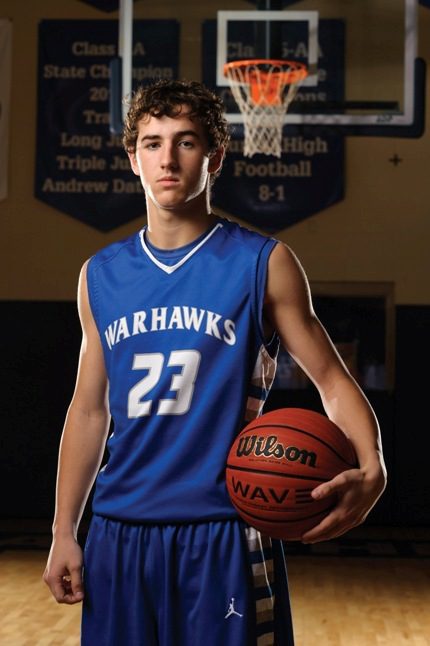 30 Sep 2015

McEntire ready for 'next level' at CBC

by Levi Gilbert


As basketball season approaches for schools all across the 501, former 501 Basketball Team honoree Keeton McEntire is still settling in to his new college life at Central Baptist College.


But McEntrie, a basketball standout for the Mount Vernon-Enola Warhawks, is not gearing up for another basketball season — he's working hard in preparation for baseball season in the spring. Back in March, McEntire signed a letter of intent to play baseball for the CBC Mustangs.


"This [was an] important decision of my life, taking the next step to further my education while playing the sport I love to play," McEntire said. "The environment at CBC will be perfect for me because my spiritual growth is as important to me as my intellectual and athletic growth."


McEntire says he was drawn to CBC because of "the great traditions being built" at the school. McEntire plans to major in kinesiology/exercise sciences.


It's an exciting and bittersweet time for McEntire — leaving behind a legacy at Mount Vernon-Enola and forging new memories at CBC.

"[I will miss] the friendships I have made over the past 13 years," McEntire said. "[I'm looking forward to] growing intellectually and athletically. I have lived in Faulkner County my whole life. I want to thank my family for all their support and dedication they gave me over the years. I am looking forward to playing at the next level of baseball for the CBC Mustangs."

"When we first met McEntire at the 2015 501 Basketball Team photo shoot back in December of last year, we were impressed with his work ethic and attitude, and these qualities will serve him well at CBC," said 501 Associate Editor Levi Gilbert.

"One of the things I focus on whenever I play is the saying, 'Hard work beats talent when talent doesn't work hard,'" McEntire said back in 2014. "That's big. It's true. You can have all the talent in the world, but if you don't have any work ethic and you don't play hard enough, people who work harder than you are going to overcome."