27 Oct

McBride, Bulldogs playing for pride

By Mark Oliver

Although it hasn't been the season that Bald Knob had hoped for this year, no one in a Bulldogs uniform is hanging their heads. Where some see adversity, others, like senior lineman Colbe McBride, see a silver lining.

"Although this year has been tough, it has truly been fun being out on the field with my brothers every game fighting until the end, no matter the outcome," McBride said. "I have been playing football for 11 years. Football is much more than a sport to me but a way of life. It looks like a 48-minute game to an outsider, but without being there, no one will see the life lessons it teaches every young man out on that field."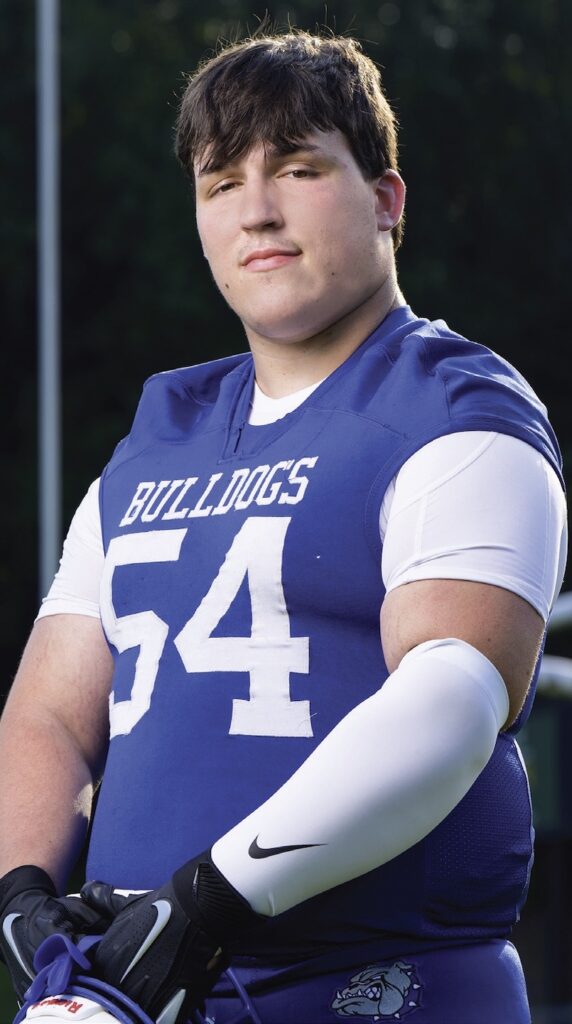 McBride is as tough as they come. Injured prior to the start of the season, the steadfast senior wouldn't let anything keep him off the field this year.
"Four months ago, I started having problems in my left hip," McBride said. "I found out that I had something wrong with my piriformis muscle as well as a pars defect in my back. It was hard to play with at first, but I continue to get better each week."
McBride was selected to this year's 501 Football Team — 23 players representing all 11 counties of the 501. The team, sponsored by Conway Regional Health System, First Security Bank, Moix Equipment & Toy Company and Velda Lueders Coldwell Banker RPM Group, boasts the best the 501 has to offer both on and off the field. The senior was nominated by his head coach, Lonnie Roberson.
"Colbe has great character and integrity and you can always count on him to do the right thing," Roberson said. "He is also a very good teammate and leads in a positive way. Colbe also works hard in all drills and practice periods during the season. In the weight room, he holds the highest maxes in squats (490 lbs) and bench press (325 lbs)."
With two games remaining in a Bulldogs uniform, McBride plans to go all-out to help his team to finish strong. This week, Bald Knob fights for its first win of the season against Central Arkansas Christian.
"For our final weeks together as a team, I would like for us to truly cherish the game we all grew up loving," McBride said. "The blood and the sweat that we put into our season is truly unseen from the outside. For our last two weeks, I want us to win out but truly have fun in doing so. It is starting to hit many of us seniors hard with the fact that these are our last couple of games."
In the face of adversity, McBride stands tall as a positive leader for the Bulldogs.
"I try leading my team by example on and off the field," McBride said. "Whether it's being the one to take control of the classroom when the underclassmen are excessively rowdy in rooms, or trying to help them figure out their homework. I lead by doing my best in all of my classes with my best behavior. On the field, I lead the charge in the trenches by calling out offensive and defensive adjustments as well as helping others understand mistakes made on plays."
"We, as a staff, expect Colbe to be a leader on our offensive line and be a huge impact in both our running and passing game," Roberson said. "Colbe is also a vocal leader for the team and help to mentor our incoming freshmen."
Off the field, McBride is a member of the track and field and trap shooting teams at Bald Knob High school. In the classroom, the senior is a member of Beta Club, Student Council, FBLA, FCA and Quiz Bowl. In his free time, he enjoys the outdoors, spending time with family and giving back to the community he calls home.
"I try to participate in as many school activities as possible outside of football," McBride said. "Many nights, I will be in the kitchen of the Bulldog Restaurant. I am also a member of Liberty Valley Missionary Baptist Church. After high school, I plan to attend college somewhere and major in either accounting or mechanical engineering."
McBride hopes his story inspires athletes far and wide to keep going when the going gets tough.
"Everything starts with your heart," McBride said. "You have to love the game. It is tough. Some days, you want to throw in the towel and walk away. It's what you do on those days that makes you a man. Your coaches know how to lead you because they've been in your shoes before. Lastly, you have to put in extra time when no one is around. The extra hours will put you ahead of many opponents."
Bald Knob plays host to Central Arkansas Christian in Class 2-4A play at 7 p.m. Friday, Oct. 29.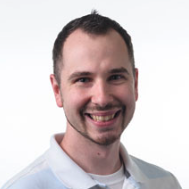 Latest posts by Mark Oliver
(see all)