31 Jan 2023

Mayflower's 'Irish Rose' is still dancing

By Carol Rolf

Reflecting on her 97th birthday, Kathleen Kennedy of Conway said, "I wouldn't change a thing I've done. Why should I? It's all worked for me."

Her life includes winning numerous medals for her Irish dancing, dancing in two Hollywood movies, choreographing another and having a successful career in avionics. She also raised four children.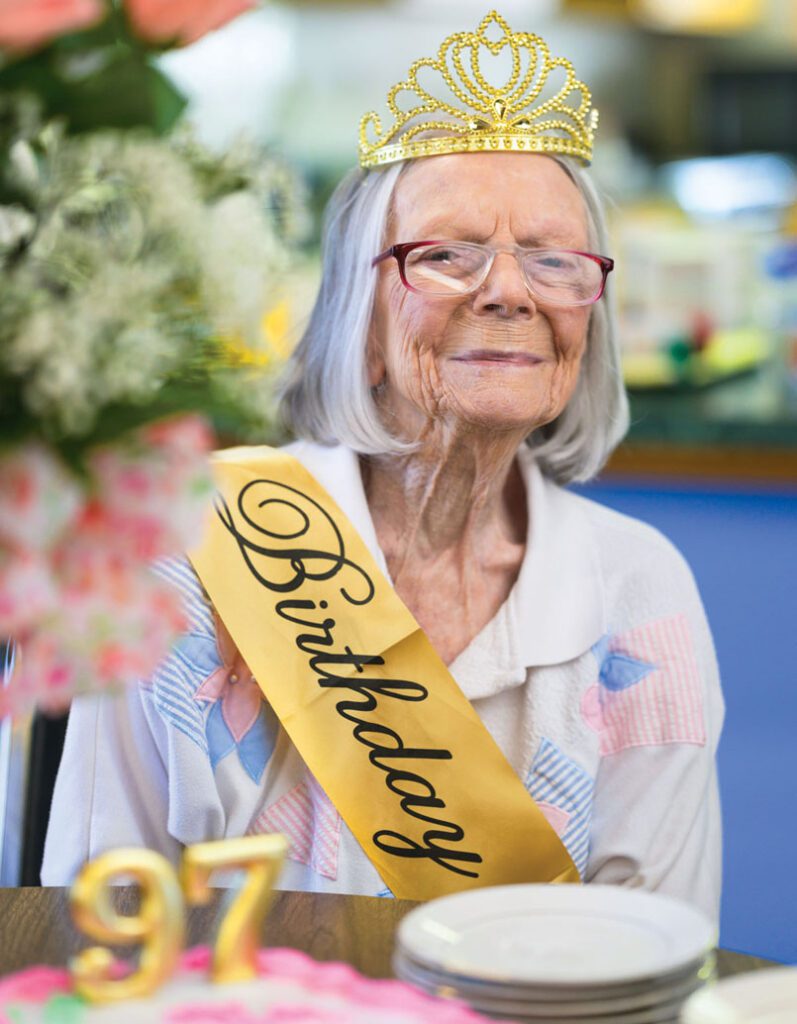 Kennedy was born in 1926, in New Rochelle, New York, a daughter of the late John Joseph Kennedy, who was born in New York and raised in Ireland, and Mary Jane O'Neill, who was born and raised in Ireland. She credits her mother for fostering her career as a singer and Irish dancer.
"My sister, Helen, and I danced everywhere in New York," she said. "We performed in the St. Patrick's Day parades down Fifth Avenue and with the Clann Eireann Irish Pipe Band in Brooklyn. When I was about 8, my mother took me to WFAS Radio Station in White Plains, N.Y., which had a program every Saturday morning for young talent. I would sing and dance."
The Kennedy family included three brothers who served in World War II. Kathleen, who graduated from high school in New Rochelle, took a trip to Texas with her mother to see one of those brothers before he went overseas. They tried to get a train back to New York, but all of them were filled with soldiers.
"We decided to go to California and then on home," Kennedy said. But once they got to Los Angeles, they decided to stay awhile because of the warm, sunny weather. This detour led her to the movie industry. She said a friend learned about her singing and dancing and told a movie studio about her.
"The studio called and asked if I would audition as an Irish dancer," she said, smiling. She auditioned and was cast in "My Irish Rose." That led to a part in "Top o' the Morning" and meeting Bing Crosby.
"He (Crosby) was just as nice as anybody could be," she said. "He was a sweet, gentle man. He liked my medals and put them in a frame for me, saying he would hang them on a wall so they could be seen in the movie."
Kennedy danced in "My Wild Irish Rose," which starred Dennis Morgan and Arlene Dahl and was released in 1947, and "Top o' the Morning," which starred Bing Crosby and Barry Fitzgerald and was released in 1949. She arranged choreography for "The Luck of the Irish," which was released in 1948 and starred Tyrone Power and Anne Baxter, but she didn't appear in that movie.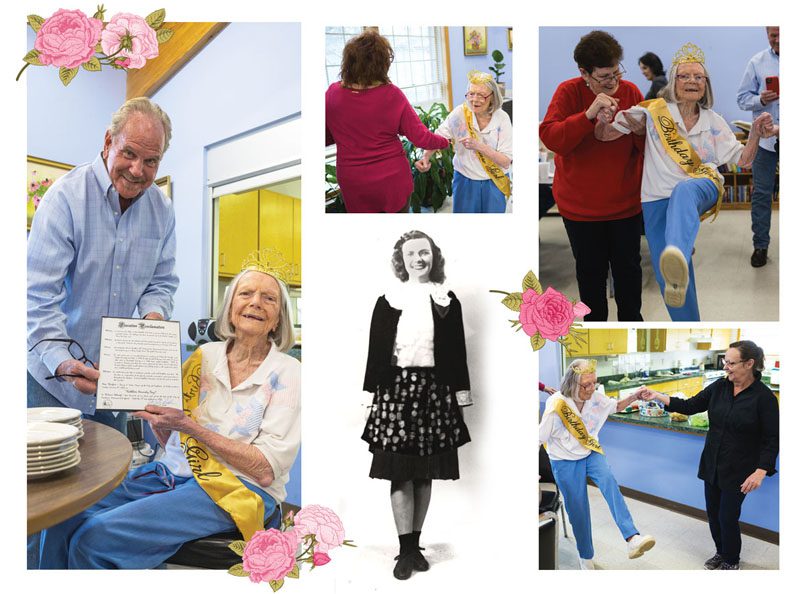 By 1950, the movie industry was beginning to change from musicals to dramas, and Kennedy knew it was time to find another career. She chose avionics. "Being a petite person, I could crawl all over an airplane, inside and out, anywhere they needed electricity," she said. "I worked on the first DC-10 planes they made. I worked for many companies – McDonnell Douglas, Hughes Aircraft Co., Lockheed Martin."
It was about this time that Kennedy married and started a family. The family moved to Randolph County, Ark., for her husband's job, but the marriage did not work out. Her ex-husband moved back to California, and she and the children stayed in Arkansas. She found a job at Dassault Falcon Jet in Little Rock and moved to Conway in 1978.
"She was in her 30s before she began the family," said her youngest son, Damian Pitchford, 58, with whom Kennedy lives in Conway. Her daughter, Dr. Angela Dyck, 60, lives in Alabama. Her son Warren Pitchford, 63, just moved next door to Kathleen and Damian. Kennedy's oldest son, Stuart Pitchford, of Little Rock, died in July 2022 at age 64.
Kennedy goes to the Mayflower Senior Center every chance she gets.
"We play dominoes, visit and eat lunch," she said, adding the center is open Monday, Tuesday and Thursday. "I've been going there for years. I was there when they dedicated the new building in 1994. President Clinton was there."
Patricia Barnes, director of the Mayflower Senior Center, said, "Ms. Kathleen is a joy. She's always smiling, always dancing. She is the happiest-go-lucky person you could ever meet. She likes to remember her past; we get her carried away sometimes."
Barbara Mathes, the assistant to the mayor of Mayflower, said she has known Kennedy for many years and planned her birthday party. "She's always got that smile and is always happy," Mathes said. "She is such an inspiration."