19 Aug 2018

MAYFLOWER: Eagles return explosive offensive weapons

Conference: 4-3A
Coach: Austin Emerson
'17 Record: 11-1

It's rare for a team that went 11-1 the year before to experience big changes the next year, but the Mayflower Eagles are under new leadership in Austin Emerson this fall. Emerson was the offensive line coach for Hendrix last year, and he's a former UCA Bear.

With seven starters back on each side of the ball, the Mayflower Eagles plan to keep things rolling.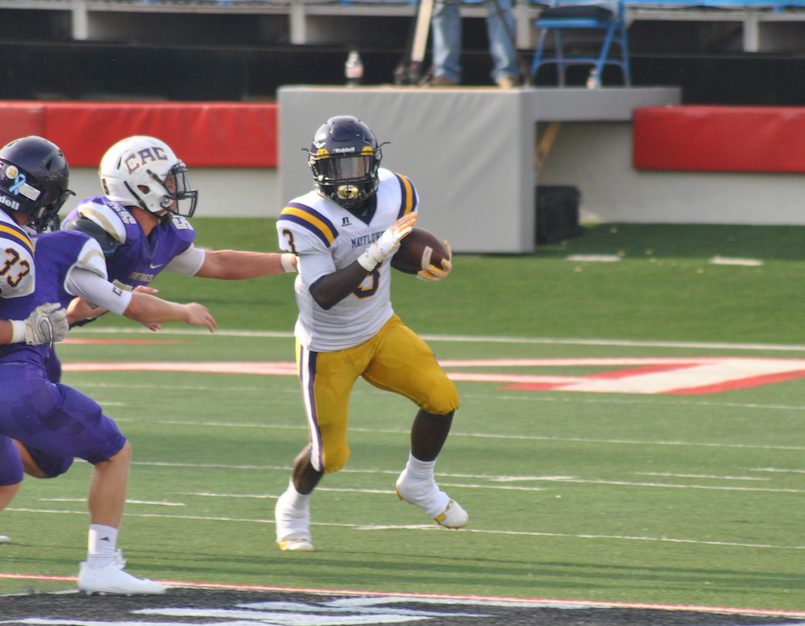 Senior Dalton Muse takes over the spread offense at quarterback, and he'll have several big weapons at his disposal. Twins Deon and Keon Simmons are back after monster junior seasons. Deon, a running back, rushed 2,562 yards and 40 touchdowns on 243 carries. Keon, a rushing and receiving threat at receiver, rushed for 876 yards and 17 touchdowns and caught 154 yards and three touchdowns. Other receiving weapons include Drake Wilkerson, Dylan Burnett and Dylan Brown. Jordan Teas, Riley Naylor, Tyler Kirkpatrick, Josh Sellers and Kendrick McCuien will start on the offensive line.
Mayflower will field several two-way starters, including Teas, Naylor and Kirkpatrick on the defensive line; Sellers, Wilkerson and Burnett at linebacker; and Deon and Keon Simmons in the secondary. Mark Turner (linebacker), Gabe Lusk (defensive back) and Tayshun Mattison (defensive back) also project as defensive starters.
5 Players to Watch: 
Deon Simmons (Sr. RB/DB)
Keon Simmons (Sr. WR/DB)
Drake Wilkerson (Sr. WR/LB)
Dalton Muse (Sr. QB)
Tayshun Mattison (Jr. RB/DB)
1 Must-see Game:
"Glen Rose. They are a really good football team that is very well coached." — Emerson
2018 Schedule:
Aug. 31 Central Ark. Christian
Sept. 7 at Marshall
Sept. 14 Episcopal
Sept. 21 Danville
Sept. 28 at Glen Rose
Oct. 5 Two Rivers
Oct. 12 at Baptist Prep
Oct. 19 at Atkins
Oct. 26 Perryville
Nov. 2 at Jessieville
501 Football Team '18
Dylan Burnett
Classification: Sr.
Position: FB/LB
On the field: Very intelligent athlete, who is also the hardest working guy in the program.
Off the field: Joyful personality, never has a bad day and makes everyone around him in a better mood when he is around.