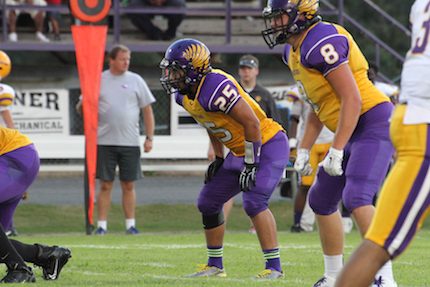 08 Aug

MAYFLOWER: Eagles aim to 'carry momentum' into 2015

Conference: 2-3A
Coach: Todd Langrell
'14 Record: 9-4 (6-1)


The Mayflower Eagles soared back to big-time playoff heights last fall, making it all the way to Round 3 of the 3A state playoffs in Coach Todd Langrell's first year at the helm for the Eagles.


The Eagles graduated 17 seniors in May, losing a ton of production from a team that averaged 42 points per game on offense — Adam Dycus (more than 10,000 career yards; 3,205 passing yards and 45 touchdowns in 2014), Drew Duncan (nine interceptions, 96 receptions, 1,150 yards and 11 touchdowns), Justin Bailey (1,800 rushing yards and 25 touchdowns) and Josh Woodham (74 receptions, 1,150 yards and 23 touchdowns).

"I feel like a defining moment last year was finishing our non-conference schedule 1-2 and then winning six of seven going into the playoffs," Langrell said. "Hosting two playoff games was huge."


Senior Taylor Huslander and sophomore Sean Harris will both get looks at quarterback. Junior Christian Forrester and seniors Kelton McCuien and Marcus Harper will share the load in the backfield at running back. Seniors JW Estes, Dylan Liner and Sean Martin; juniors Austin Bixler and Trent Langrell; and sophomore Houston Cochren make up the receiving corps. Seniors Braylen Carter, Aaron Mason, Jessie Ryan and Chase Huslander; junior Ben Cathcart; and sophomores Tristen Capel and Austin Butler will all see time on the offensive line.


Cathcart, Mason, Carter, Ryan and sophomore Sebastian Moore fill out the defensive line. Senior Bryan Brown, Liner, McCuien and sophomore Turner Hudson rotate at linebacker. Langrell, Estes, Harper, Forrester and Bixler round out the secondary.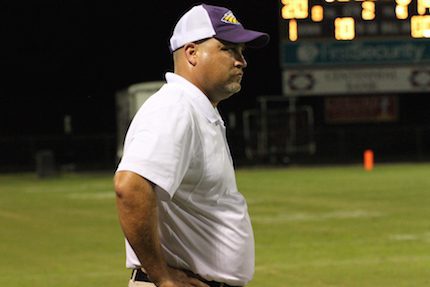 "After having a great season in 2014, we've got to carry that momentum on in to the start of 2015 to come out of the gates fast," Langrell said. "We've still got a lot of growth, a lot of area in front of us to improve on. One of our big question marks . . . is who is going to play the quarterback position. I am sure someone will step up and fill that spot to lead this team.

"We will have to be better on defense and will have to be able to run the ball effectively. With this being said, we have 45 young men ready to accomplish these goals. We are looking forward to the upcoming year and have confidence in our players to be contenders in the 2-3A."