19 Aug

MAUMELLE: Hornets ready to compete in 5A Central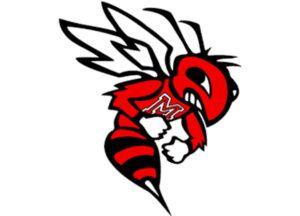 Conference: 5A Central
Coach: Kirk Horton
'17 Record: 5-5
After a hot 3-0 start in the 5A West, Maumelle faltered down the stretch, including a crucial overtime loss to Farmington, 31-30.
"It was a roller coaster ride that ended up one point shy of our team goal of getting into the playoffs," said Kirk Horton, who starts his second year with the program this fall.
With starters back at 14 positions and a full offseason in Horton's system, Maumelle is poised for big things with the move to the 5A Central.
Senior Tyler Maxwell takes over at quarterback after transferring from Mayflower. Seniors Darius Thompson and Antavious Henderson bring experience back to the Hornet rushing attack, which averaged more than 100 yards a game last fall. Senior Evan Robinson is a big target at tight end, and juniors Zyon Slade, Demetress Williams and Jace Hartje provide plenty of options at receiver. The Hornets return a deep and experienced offensive line, including starters Justin Ruffin, Owen Horton, Mason Andrews, Malik Williams and Chel-C Hardin.
"Offensively, we expect to score a lot of points," Horton said. "We will have an exciting offense via run and pass."
Alex Philips holds down the middle at nose tackle, and Jakolby Robinson and Chris Jones start on the ends. Bryson Duke, Brick Gore, Joseph Winfunke and Schwuann Malone hold the starting linebacker positions, and Thompson, Brian Worsham, KJ Brewer and Cedric Gable defend the secondary. Thompson forced 11 turnovers at strong safety a year ago.
"Defensively, we have replaced size with speed," Horton said. "Our focus will be causing turnovers. Our strengths are great senior leadership and many multi-year starters on both sides of the ball. Weaknesses are an unproven defensive line.
"Pulaski Academy and Little Rock Christian are the teams to beat on paper in the 5A Central, but it is a very good conference with many solid teams."
5 Players to Watch: 
Darius Thompson (Sr. RB/SS)
Evan Robinson (Sr. TE/WR)
Antavious Henderson (Sr. RB/OLB)
Tyler Maxwell (Sr. QB)
Zyon Slade (Jr. WR)
1 Must-see Game:
"Our first conference game against White Hall. We will have a tailgate party and other fun activities to kickoff conference games." — Horton
2018 Schedule:
Aug. 31 Pea Ridge
Sept. 7 Vilonia
Sept. 14 at Mills
Sept. 21 White Hall
Sept. 28 at Parkview
Oct. 5 Pulaski Academy
Oct. 12 at Fair
Oct. 19 Beebe
Oct. 26 at LR Christian
Nov. 2 at Watson Chapel
501 Football Team '18
Mason Andrews
Classification: Sr.
Position: OL
On the field: He is one of the most consistent players that I have. He is where he is supposed to be with great effort on every play. He is also very positive with his coaches and teammates at all times.
Off the field: He carries a 4.0 GPA. He is a model student. He has a great sense of humor and is just a really nice young man. He also carries great work ethic in all of his other endeavors.