23 Feb 2022

Marshall shines brightly for Beebe

By Mark Oliver

In a season full of milestones for Beebe, the Badgers are ready to turn heads when it matters the most.

Leading the way for the Badgers this season is senior point guard Rylie Marshall. An All-State and two-time All-Conference honoree, Marshall owns Beebe's single-game scoring record with 43 points and has become known for his scrappy defense and his ability to drain three-pointers from anywhere on the floor.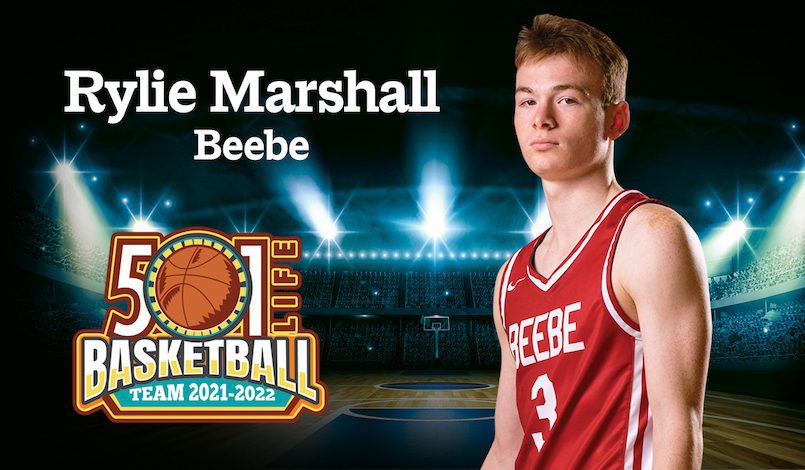 "Rylie lets his game do his talking for him," Beebe radio play-by-play announcer Shane Smith said. "His leadership is quiet, but effective, and he's very tight with his teammates."
Earlier this season, Marshall surpassed 1,000 career points for the Badgers and isn't done yet in his quest to bring a title to his hometown. With one game remaining in Class 5A Central conference play, Marshall and the Badgers celebrate senior night against winless Little Rock Hall before gearing up for the postseason.
Marshall was selected to this year's 501 Basketball Team — 40 players representing the best the 501 has to offer both on and off the court. The team is sponsored by Velda Luders of Coldwell Banker RPM Group, Moix Equipment and Toy Company, Conway Regional Health System and First Security Bank. The senior was nominated by his head coach, Roger Franks.
"Last season, Rylie led the team in scoring, defended well and put us in great positions to win games," Franks said. "This season, we expect Rylie to be a great leader, to make his teammates better and to be a complete player in rebounding, scoring, passing and defending."
Playing in a highly competitive conference, when the going gets tough, Marshall gets tougher and the senior loves to stand tall against the toughest of foes.
"Rylie has never met a shot he didn't like," Smith said. "He's not afraid to take a 25-foot shot and he's not afraid to share the ball to his teammates."
For Marshall, leaving a lasting impact on his Beebe community is just as important as his legacy on the basketball court.
"Rylie always positively represents Beebe everywhere he goes," Franks said. "He is heavily involved in our peewee basketball program and spends extra time with his teammates to improve their game."
After high school, Marshall will continue his basketball career close to home at Harding University in Searcy.
"Rylie is a great shooter and defender," Franks said. "He sees the floor very well and gets his teammates involved. He works hard, is always attentive and holds others accountable."
Beebe plays host to Little Rock Hall at 7:30 p.m. on Friday, Feb. 25, but could be postponed due to inclement weather.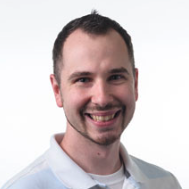 Latest posts by Mark Oliver
(see all)