08 Feb 2023

Markel Swinton – Morrilton (501 Basketball Team 2023)

Basketball isn't just a game for Morrilton senior guard Markel Swinton: it's family.

"Growing up, I was always in the gym with my brothers, Marquis and Marcel," Swinton said. "Some of my favorite memories are being coached by them. They're my basketball heroes. They've always been there for me. They taught me to love the game."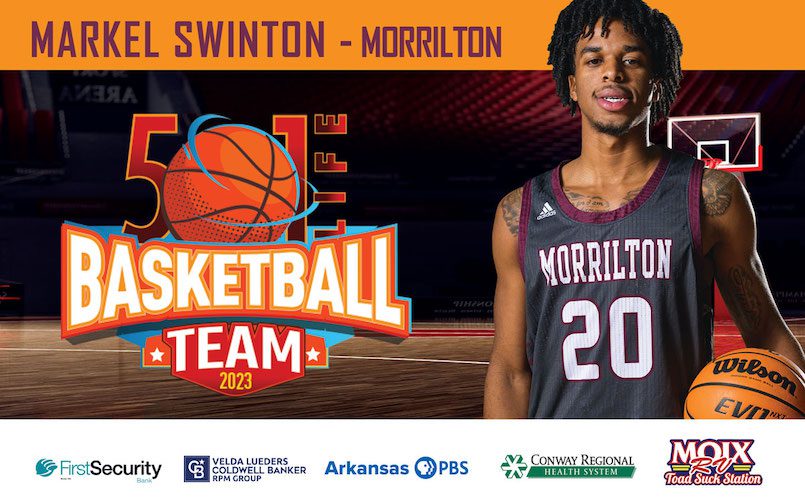 As a veteran on a younger team, Swinton understands the value of building relationships with teammates to inspire growth. "Success is not given to you. You have to work for it," Swinton said.
"My goal is to be a better leader so I can make my team better. To win the state finals, we have to give 110 percent in practice every day."
"Markel plays hard and has developed into the clear leader for our team," Morrilton head coach Keith Zackery said. "His teammates listen to him because he brings it every day. Last year, he was one of our big-time defenders and did a great job distributing the ball to our primary scorers."
Through volunteer work with RAAD (Rise Above Alcohol and Drugs), interacting with the elderly and assisting with Devil Pup basketball camps, Swinton loves giving back to the community he calls home.
"Markel is a very respectful young man," Zackery said. "His parents have done an amazing job. I will miss his presence, and the stability he brings to me and to the program daily."