02 Aug

Many Central Arkansas Systems plan spirited adult programs this fall

By Carol Rolf

Gone are the days when patrons might walk into a library and be greeted by a stern librarian warning, "Shhh."

Sounds of all sorts may be heard in today's library — music from small, live concerts, laughter from adults and children watching movies, instructions of "knit one, purl two" and even instructions from tai chi or yoga masters.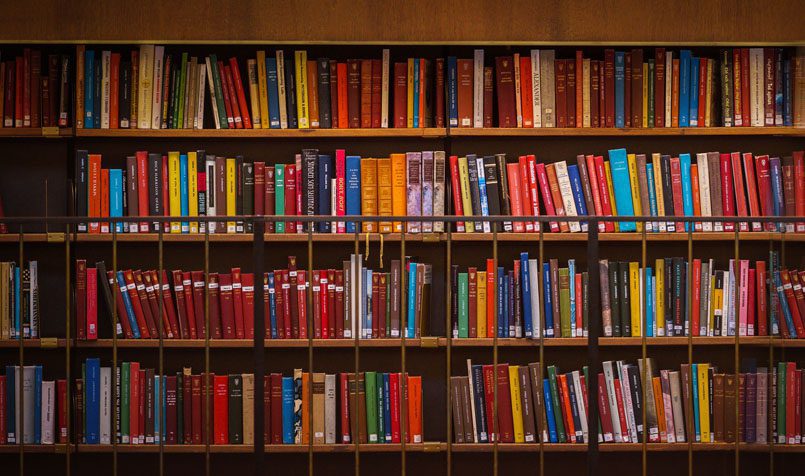 Library systems in Central Arkansas are winding down their summer programs for children as students prepare to return to school mid-month. Adults may be looking to take on a new hobby or read a good book and area libraries can be just the right places to find these activities. Following is a brief look at three library systems in the 501 area.
White County Regional Library System
The White County Regional Library System operates libraries in Bald Knob, Beebe, Bradford, El Paso, Judsonia, Pangburn, and Searcy, with the headquarters in Searcy. Darla Ino is the library director.
Ino said she believes the purpose of the library system is "still to be a source of information. The internet did not take away from the library … it added a whole new world of services," she said. "We embrace technology. We fill a gap in what is still a digital divide. Not everyone has access to the internet, and even if they do, they may come upon a roadblock of some kind … we can help … we are happy to do that. We do it every day.
"We print things for people … we provide online access to credible sources," she said. "We provide access to a resume program for people looking for jobs. We have excellent genealogy resources. And this is all free."
A sampling of adult programs offered are:
• Searcy Public Library: Knitting and crochet class, Dungeons and Dragons for patrons 18 and older; wreath making (one program each season), and a basic computer skills class.
• Lyda Miller Public Library in Bald Knob: Sew & So Needlework Program.
• Goff Public Library in Beebe and Pangburn Public Library: adult book clubs.
• El Paso Community Library: adult book club and knitting club.
Ino said the Searcy Public Library has outgrown its location and plans are well underway for a new facility.
Faulkner-Van Buren Regional Library System
The Faulkner-Van Buren Regional Library System is headquartered in Conway, and also serves locations in Greenbrier, Mayflower, Mount Vernon, Twin Groves, and Vilonia in Faulkner County and Clinton and Damascus in Van Buren County. John McGraw is director of the two-county system.
"So many people are unaware of what we offer," said Jen Beritiech, adult services librarian for Faulkner County. "A wide selection of books and other materials may be checked out in person or online, and a variety of programs are offered for children through adults."
Programs for adults at the Conway location include author talks, concerts, books clubs, yarnaholics, tai chi, yoga, crafts, jewelry classes, and movie nights.
One of the newest services is a locker system that allows patrons to skip lines and provides a contactless pickup option both inside during business hours and outside for 24/7 access. Patrons must have a new 10-digit library card to utilize this service.
Beritiech said Create Your Own Comics, financial literacy classes, expanded yoga, karaoke and open mic nights are planned for the fall.
"We hope to offer more concerts in the coming months," she said. "I am looking to bring in more local folks … to appeal to all demographics. I am open to suggestions. People can contact me if they know of a great artist."
Also, a maker's fair is scheduled for Nov. 12. "Vendors can rent a booth for $40," she said. "It's open to all artists and crafters. We are also planning a holiday lights event inside and in the garden. We had more than 500 people attend last year."
Beritiech said she believes the purpose of the local library is "to be a community resource center. Our job is to recognize what's needed in the community and do our best to provide that."
Conway County Library
The Conway County Library in Morrilton is one of the oldest libraries in the state, built in 1916.
"Our programs in the fall will definitely include activities for adults," said Jay Carter, library director.
"I know in the fall, we will try to get a Dungeons and Dragons club going, as well as a Scrabble game where there is a cookie for every word a patron makes," said Alexis Scroggins, outreach and programming director.
Carter said the availability of e-books "has really pushed our circulation numbers up. We belong to a state library consortium so patrons have a huge collection of e-books from which to choose. They can also download audiobooks and check out movies and magazines."
The library maintains seven computers for the public. "Patrons can access the internet and look for jobs, do research … it's all free."
The Conway County Library also offers a bookmobile, which travels throughout the county. It operates on Tuesday at the Conway County Senior Center; on Wednesday in Springfield at Plumerville City Hall and Decker's Store; on Thursday at Beason's Grocery in Hattieville, Circle H Store in Jerusalem, and Nick's Store in St. Vincent; and on Friday at the Museum of Automobiles on Petit Jean Mountain.