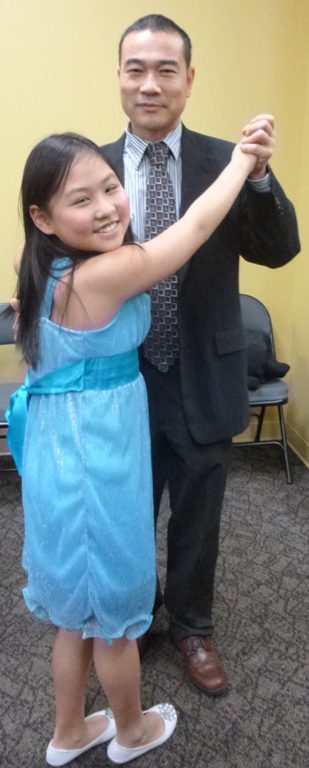 18 Aug 2014

Manners do matter

Posted at 12:34 PMh

in

News

In a world of "casual Fridays" and phrases such as "no problem," "whatever," or "my bad" instead of "thank you" and "I'm sorry," social etiquette has become a personal goal for Susan Humphries, director of the local chapter of the National League of Junior Cotillions.

Humphries begins her 22nd year of providing creative, enjoyable ways to teach young people "the value of treating others with honor, dignity and respect." She has taught more than 10,000 students across the state in the past 22 years.


Cotillion was originally the name of a dance popular in the 1700s. The term has evolved to have a much broader meaning – teaching social graces of the day.


Humphries believes etiquette is worth teaching to middle school children. She says if they learn at an early age the virtues of showing courtesy, they will carry it with them into adulthood. "The thing that I try to instill in them is that if you have manners, you are someone who is kind and considerate to others. Manners is simply learning to be kind to all people in all situations." Humphries is well aware that some of the children may not be enthusiastic about learning to fold their napkins toward their waist at the dinner table, and she admits that children may drift back to some bad habits when they leave her program. Still, she believes the manners they learn today will assist them in the future.


"When it comes time for a scholarship interview, job interview or even that special school dance, it will come back to them. I could write a journal filled with the praises of past parents and students about this program. Many call or come by to tell me years later that the skills have enhanced their opportunities in their adolescent and young adult lives," Humphries said. "Great confidence comes automatically when one knows the proper way to do things. No child should have to experience that awful feeling of uncertainty in social situations. And in today's competitive business world, correct social behavior is a strong and valuable asset."


One past Cotillion student recently wrote her that "the Cotillion program gave me and so many others the opportunity to refine our character. Your ideals of respect and responsibility, and the Cotillion program, really helped prepare me for many of the protocols I am required to use here at the United States Air Force Academy," wrote Isaac Powers.


Boys and girls who join Junior Cotillion meet once a month during the school year for a dance/class. The class is instructive in etiquette, covering topics such as telephone manners, paying and receiving compliments, acknowledging gifts, making polite conversation, table manners, respect, sports etiquette and self-confidence skills. In addition, they follow a program of dance instruction at each function, learning all standard ballroom dances such as the waltz, foxtrot, swing, and cha cha, plus the latest popular dances.


Twice a year, the Junior Cotillion sponsors semi-formal dances, including a holly ball and a spring ball. The semi-formal affairs feature favors, decorations, prizes and dance cards for gentlemen to use in scheduling dances with the ladies.


Junior Cotillion structures its functions so that every young person participates and no one is left out. "We try to keep enrollment equally balanced between boys and girls," said Patrick Humphries, who helps his wife with the program. "This provides a comfortable, less stressful environment for them to learn social skills. Kindness, thoughtfulness of others' feelings and gracious behavior are always stressed."


He admits that it takes extra coaxing to encourage the boys to try Cotillion. "But if the parents can just get the boys to come try the first class, they really like it and have fun, since it is not at all what they expected. Moreover, the parents will be very pleased with our curriculum. After all, no young man should have to choose between being an athlete and a gentleman — he should be both."


"The importance of what I teach runs much deeper than correct posture and the like," said Susan Humphries. "I teach them to know, like and respect themselves first to gain confidence and to feel comfortable in any setting. Then, they can put others at ease as well. Cotillion helps to mold the character of those who will soon be the backbone of our country. I try to give them the opportunity to hear, from another voice, the value of being kind and thinking beyond self. This program offers a completely different learning experience to develop a wonderful way with people.


"My reward is having the latitude to inspire students to be their best, do their best and give their best. My personal reward is that in giving what I can to the youth in our community, I have received from them so very much more. I am filled with a sense of hope for a future with civility as kinder, gentler, yet stronger individuals emerge. I am greatly blessed to assist the parents, families and others in our community in making a difference in the lives of these children."


While membership is by invitation only, the classes are open to any interested sixth- through ninth-grader in the county. "The purpose of the invitation is to make it special to the child," said Susan Humphries. "It is always special to receive a formal invitation with your name on it." Registration is being held now to begin classes in September. For more information, contact Susan Humphries at [email protected] or visit nljc.com/chapter/faulknercounty.