02 Jun 2023

Man of the Moment 2023: Mitch Morris

In a healthcare landscape altered by COVID-19, Empower Healthcare Solutions CEO Mitch Morris embraces challenges as opportunities for innovation. When one door closes, another opens, and there is no such thing as impossible.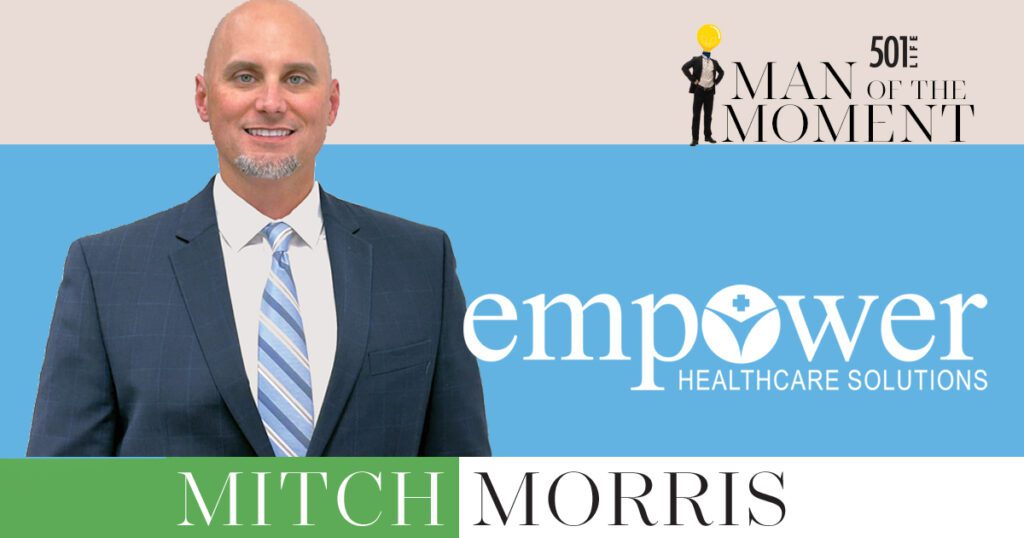 "The healthcare sector faced historic and unprecedented challenges as a result of the COVID-19 pandemic," Morris said. "From a public health perspective, states were already facing escalating health budgets and the pandemic made a difficult problem worse. The ability to adjust quickly and bring innovation forward represents a great opportunity to help others and empower them to achieve a higher quality of life."
For Morris, the most rewarding aspect of his position is the opportunity to positively affect others by providing assistance in their times of need. "I'm constantly inspired by our members and their families, many of whom face significant health and personal challenges every day. I'm also inspired by our employees who work every day to help as many people as possible. Their dedication and commitment are the reasons for our success, and they keep me personally energized to keep striving every day."
Staying true to its values of community, respect, advocacy, independence, collaboration and recovery, Empower Healthcare Solutions helps lead people to fuller, healthier lives. One day at a time, Morris is applying the lessons he has learned over the years to help the 501 achieve its health goals.
"The most valuable skill one can bring to any industry or workplace is the ability to solve problems," Morris said. "Identifying and defining problems is important … and bringing solutions forward is the best way for someone to demonstrate their value and position themselves for career opportunities and advancement."
Morris lives in Little Rock with his wife of nearly 25 years, Monica, and has a daughter attending Ole Miss and a son attending Little Rock Christian Academy. "My family and I love this beautiful state with amazing outdoor recreation options, and Little Rock is the perfect mix of big city and small-town attributes," he said.
Learn how Empower Healthcare Solutions can improve your health by calling 866.261.1286 or visit getempowerhealth.com.