31 May 2022

Man of the Moment 2022: Adam Bledsoe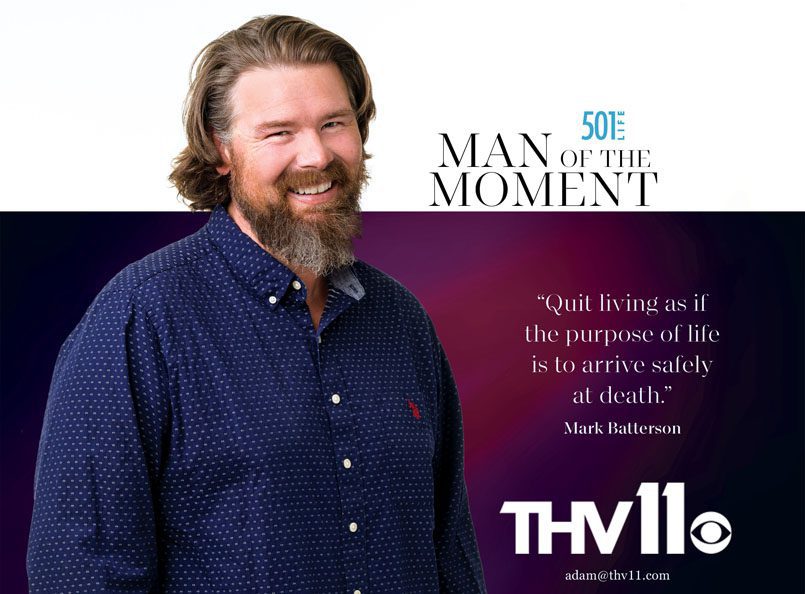 For Adam Bledsoe, TV Personality and Co-Host of THV11, finding himself in the industry has been more of it choosing him than the other way around.
"I was at the right place at the right time with the right attitude," Bledsoe said jokingly. "I began my career at THV11 after serving as the public information officer at Faulkner County Sheriff's office, which included providing three years of Friday morning 'Safe Speed Locations.' After departing THV11 in 2020, I thought my television days were over. The Lord had different plans for me. In the spring of 2022, I made a comeback and am holding on to this amazing ride.
"I have a unique opportunity to highlight fun events and wonderful people in Arkansas," he said. "My goal is to do this better every day."
When he can work in the community, he is happy to do so. Bledsoe said his wife, who owns Bledsoe Chiropractic in Conway, has shown him what it looks like to possess a philanthropic approach to "doing" life.
"She has made it very clear that her business will support many non-profit organizations and we will do what it takes to become good ambassadors to our neighbors," he said. "Her example has challenged me to be more generous with my time and money."
The couple strives to adopt the mentality of being the hands and feet of Jesus. Although he said they fail often, they will continue to surround themselves with people who make them "try harder to be good disciples."
"The pandemic was hard and I was floundering. I slowly found a group of men who cared for my well-being, and I began reading books by Mark Batterson. Now I try to seek company with friends and mentors who challenge me to be the best version of myself.
"I am inspired by Craig O'Neal, who has been with THV11 since 1999. He is a master listener, and I will be doing well if a fraction of people speak of me the way the majority speak of him."