19 Aug 2018

MALVERN: New-look Leopards return to hard-nosed offense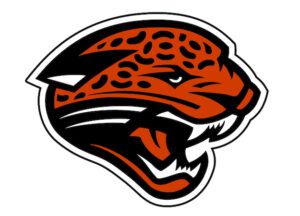 Conference: 7-4A
Coach: Mike Scarbrough
'17 Record: 3-8
After graduating some big-time playmakers, the Malvern Leopards will look different this fall as they get back to the fundamentals of a power rushing attack.
Senior Parker Freer moves to quarterback after playing receiver as a junior. Senior London Florence takes over as the Leopards' No. 1 running back. Seniors Ja'Quarrion Thomas and Andre Luton will assist in the ground game. Senior Zaedren Newborn and juniors Dallas Lewis, Nick Voss, Toomy Woodfork, Christian Warren, Kameryn Beasley and Jacob Mitchell lead the receiver rotation in the Malvern Spread offense. Seniors Jordan Wells, Jeremiah Hill and Cameron Davidson and junior Jason Lambel and Perry Allen project as starters on the offensive line. Senior Michael Cervantes is a three-year starter at kicker/punter.
Seniors Amyus Hunter and Jarvis Owens and junior Charles Sanders project as starters on a reconfigured quick and strong defensive line. Seniors Braedon Kenney and Alex Noble bring experience at linebacker. Florence, senior Daevion Jones, Andre Luton and junior Arian Smith also rotate at linebacker. Thomas and Cervantes are two-way starters at corner back. Warren and Freer defend the middle of the field at the safeties.
5 Players to Watch: 
Parker Freer (Sr. QB/DB)
London Florence (Sr. RB/LB)
Ja'Quarrion Thomas (Sr. RB/DB)
Michael Cervantes (Sr. K/P/DB)
Alex Noble (Sr. LB)
1 Must-see Game:
"The showdown with Bauxite last year was quite the spectacle." — 501 staff
2018 Schedule:
Aug. 31at Glen Rose
Sept. 7 at Lake Hamilton
Sept. 14 HS Lakeside
Sept. 21 Bauxite
Sept. 28 at Harmony Grove
Oct. 5 Ashdown
Oct. 12 at Robinson
Oct. 19 Fountain Lake
Oct. 26 at Nashville
Nov. 2 Arkadelphia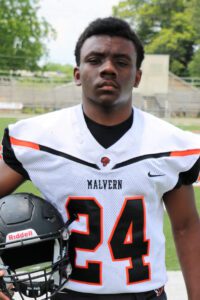 501 Football Team '18
Alex Noble
Classification: Sr.
Position: LB
On the field: Passion, energy and intensity.
Off the field: Great kid and student. Member of the Junior Reserve Officers' Training Corps.