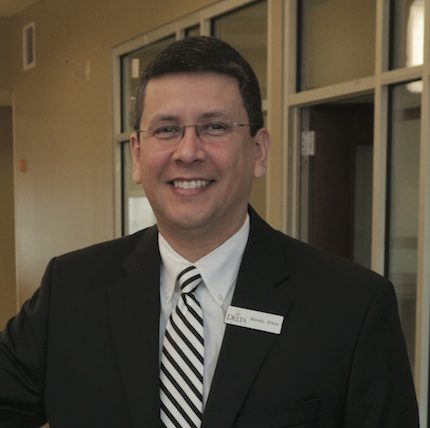 18 Feb 2018

Making a difference: Women's run-walk clinics kick off in March

by Donna Lampkin Stephens


"The Magic of New Beginnings" is the theme for the 21st edition of the Women Run Arkansas Women Can Run/Walk clinics, which will kick off the first week of March.


The 10-week clinics, which meet twice a week, will culminate in the Women Run Arkansas 5K in Conway on May 12 — the Saturday of Mother's Day weekend.


"Our purpose is to get ladies off their couches and start a healthy lifestyle," said Linda Starr of Conway, state clinic director. "So many out there are intimidated by the elite runners and running clubs. They didn't feel like they belonged."

Women Run Arkansas is the brainchild of the late Cheryl Potter, who founded the inaugural Women Can Run/Walk Clinic in Conway in 1997. According to womenrunarkansas.net, 75 women participated.


From there it grew.


Other clinics soon sprang up in Greenbrier, Russellville and North Little Rock, and in 2000, the Women Run Arkansas Run/Walk Club was born.


"We're all women, not the elite runners, and they felt comfortable being a part of that whereas they didn't feel as comfortable in running clubs with a lot of elite runners," Starr said. "Back then, the mentality was you run and don't walk one step during races."


Starr took the reins from Potter as state clinic director in 2002.


"I think we had five clinics then," she said. "We were hoping just to continue. We would've been happy if we'd stayed at five because we were making such a difference in the ones there, but we added six or seven in that year alone.


"Every year we've added a few more. We were amazed."


Although final numbers for 2018 weren't available by press time, Starr said she expected more than 40 clinics located all across the state. She said in recent years, an average of 6,000-8,000 participants have signed up.


"What is interesting is we may drop three or four clinics; maybe the leaders have kids in college and they couldn't find anybody to take their place," Starr said. "But then we pick up that many or more new ones."


According to the website, the 2017 clinic roster included Alma, Batesville, Beebe, Benton/Bryant/Saline County, Bentonville/Rogers, Cabot, Clinton, Conway, Corning, Danville, Dumas, El Dorado, Fayetteville, Fort Smith, Glen Rose/Malvern, Glenwood, Greenbrier, Guy, Harrison, Heber Springs, Hector, Hope, Hot Spring County, Jonesboro, Little Rock Fellowship, Little Rock Hillcrest, Lonoke, Marshall, Maumelle, Morrilton, Nashville, Newport, North Little Rock, Paris, Perryville, Pine Bluff, Prescott, Russellville, Searcy, Sherwood, Vilonia, West Memphis, Wooster, Wynne and Yellville.


"We're zeroing in on ladies, many of whom have never even been off the couch, but then they hear about it and start walking and then maybe they run part of the 5K at the end of 10 weeks, and then the next time they run all of it," Starr said. "The success stories of weight loss and better health are unreal."


There's a training group for everyone.


According to the website, the goal for Walker Group A is to train to walk up to 3.1 miles and/or learn to walk longer and faster. Participants in Walker Group B train to walk up to 3.1 miles using alternating slow-fast intervals. Those in Beginning Runner Group A have a goal of training to run/walk up to 3.1 miles. Runners in Beginning Runner Group B currently run three minutes or less at a time. Intermediate Runners want to train to run consistently up to 3.1 miles. Advanced Runners want to run longer distances and at a faster pace.


While the clinics don't compete with each other on the track — participants instead compete with themselves — most clinics design their race-day shirts to distinguish their group during the 5K.
Race-day stories are inspirational, even joyful.


"We have a couple of ladies who come on walkers, but they still do our race," Starr said. "There are those who say, 'I can't do the race; I'll be the last one.' We tell them, 'Don't worry — you won't be by yourself.


"All of these ladies, directors, leaders go back to the last group of finishers, so there may be 50 people cross the finish line with that last one, and everybody is cheering them on."


5K finishers last year ranged from age 7 to 85.


"There's a lady with osteoporosis who is almost bent over double, but she does the race every year," Start said. "She's out there. We tell people, 'You're not going to be the only one out there; you're not going to be the slowest. It doesn't matter because you're competing only with yourself.


"'Wait until you see the others. Maybe they have handicaps, but they are out there doing something for their health.' That's our main goal — we want them doing something for themselves, to get off the couch.


"Women are so busy. Moms are busy with their kids, but surely you can take two hours out of the week for yourself."


Online registration as well as general information is available at womenrunarkansas.net.