30 Oct 2022

Main Stage Education Series brings sweet smiles to Central Arkansas students

Posted at 7:04 PMh

in

News

By Carol Rolf

Theater makes life sweeter for several thousand students each year who participate in the Main Stage Education Series at the Donald W. Reynolds Performance Hall.

Amanda Horton, executive director of UCA Public Appearances, said the program is designed for students in preschool through 12th grade. Several productions are presented throughout the academic school year.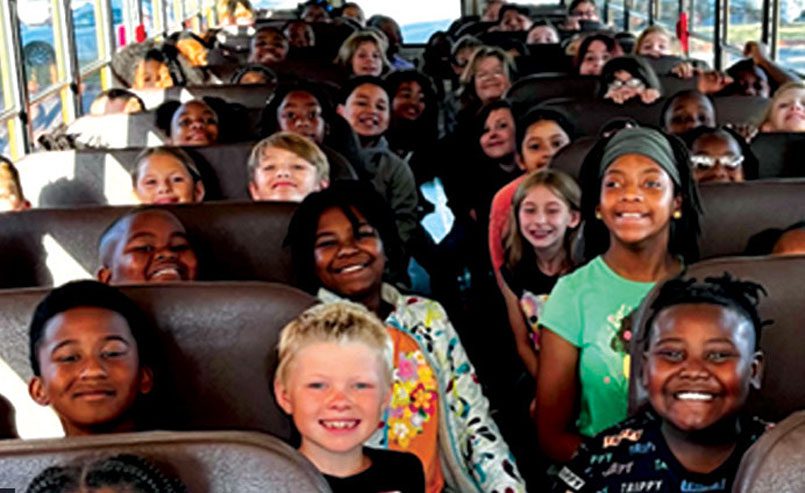 "Productions are carefully selected to be entertaining while educating the audience on an academic topic and integrating arts into the school curriculum," Horton said. "Before the performances, teachers are given an online study guide emphasizing history, music, social studies and language arts – all related to the production. This guide assists teachers with educational standards for the chosen field and helps ensure a valuable student-learning experience through the arts."
Horton said the productions are held during the day to accommodate student field trips. Tickets are $5 for children and $10 for adults.
"Although some children may not be able to pay, we will not deny anyone admission to the theater because of financial constraints," she said. "Additionally, physical accommodations are made available to students with disabilities."
"Main Stage has grown much more rapidly than expected," Horton said. "When we began the series in 2015-2016, we had only three productions and our goal for attendance was 3,000. We had more than 6,000 attend that year.
"I realized the program had potential and we changed our marketing plan a little bit to reach out to more people," she said, adding that first-year programming was aimed mainly at Faulkner County students. "People outside Central Arkansas found us. Schools that had no access to the professional arts or theater at all wanted to come here."
Since the 2015-2016 school year, more than 52,100 students have attended Main Stage productions, including physically and/or mentally challenged students. More than 55 school districts in 29 Arkansas counties have been served; that includes students from more than 181 different schools plus home-schooled students.
Horton said the program has served counties from as far north as Izard and Lawrence counties, as far south as Chicot County, as far west as Sebastian County and as far east as Lee and Phillips counties, as well as every county in Central Arkansas.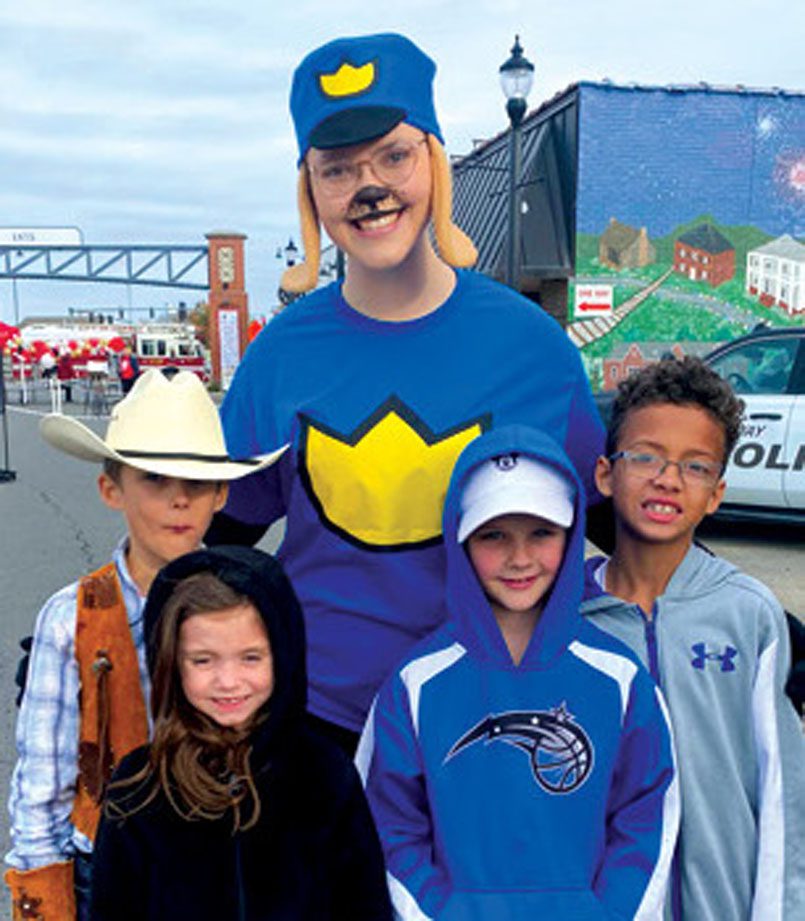 All productions are presented by national touring artists and are geared to a specific grade range. Productions are performed in the 1,200-seat Reynolds Performance Hall.
Now in its eighth season, the 2022-2023 Main Stage Education Series opened in October. "Doktor Kaboom: The Science of Santa" is next on the schedule, set for Dec. 12. "This is a fun science show," Horton said. "He's been here before. He shows science tricks and, in this show, tries to figure out how Santa comes down the chimney."
"The Gruffalo" will be presented Feb. 12-13. "This is a show from London, England," Horton said. She said it features a mouse that goes into the woods and meets several animals, including a Gruffalo.
"Our biggest seller this year is scheduled for March 17," Horton said. "It's 'The Magic School Bus: Lost in the Solar System.' We had it here in 2020 and had two sold-out shows and had to add another show. Teachers are excited about it. So we are bringing it back this year."
The season will close with a one-hour adaptation of "The Wizard of Oz" on April 21. Horton said this show features Dorothy, Scarecrow, Tinman and the Cowardly Lion as they travel through a reimagined Oz. It also features Munchkin puppets.
The Main Stage program depends on donations and grants for funding. "We have to raise 100% of the funds for our shows," she said. "We have set up an endowment for the Main Stage Education Series, which will create a program-funding outlet for years to come. Our goal is $125,000 by next year. We are well on our way to reaching that.
"Our goal is to bring children to the theater … children that have never had the opportunity or access to theater," Horton said. "Main Stage broadens the mind and gives children an opportunity to visit a college campus. Hopefully, they will think, 'I can be here in the next 10 years.'"
For more information, visit uca.edu/publicappearances/mainstage.