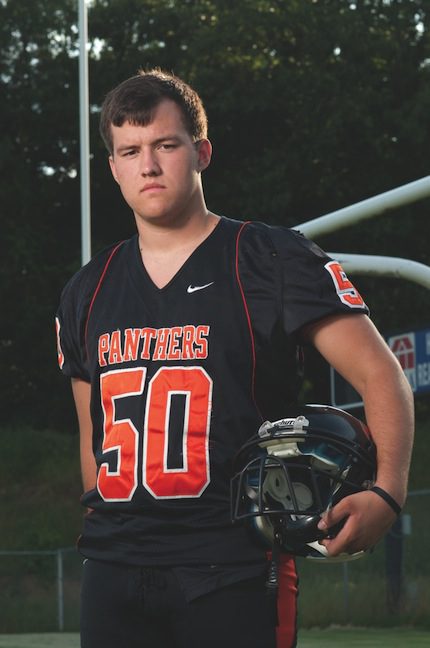 11 Aug 2013

MAGNET COVE: Panthers a favorite for 2A title

Conference: 5-2A
Coach: Ronnie Efird
'12 Record: 11-2 (7-2)


Hot off its second-consecutive conference title and a Class 2A quarterfinals appearance, Magnet Cove appears primed for another great run in 2013.


Defending the conference title, won't be easy, however, as the Panthers must face tough opponents Bigelow and Conway Christian back-to-back late in the season.


"The conference should be more balanced from top to bottom than in the past," Coach Ronnie Efird said. "Bigelow and Conway Christian will be tough."


The Panthers, who haven't lost a conference game since 2010, will rely on senior quarterback Jared Stanley to lead the team in 2013. A powerful spread offense surrounds Stanley, including senior running back Dale Clark and senior receiver Conner Wells.


An experienced line will protect the offense, led by senior Pearson Wade. Wade, an all-district selection last season, was named to the 501 Football Team this fall.


"Pearson is the quarterback of the offensive line," Efird said. "He knows not only his blocking assignments, but those of the guards and tackle, too. He is a very smart player which gives him an advantage over a superior player. He plays hard every down and never takes a play off."


Defensively, five starters from a squad that tied the state record for interceptions in a season with 32 picks.


"We had to replace some inside line backers and the entire secondary, but we have good, experienced linemen and defensive ends," Efird said.


Schedule
Sept. 5 Parkers Chapel
Sept. 13 at Centerpoint
Sept. 20 Benton HG
Sept. 27 at Mount Ida
Oct. 4 Poyen
Oct. 11 at Quitman
Oct. 18 Mountain Pine
Oct. 25 at Bigelow
Nov. 1 Conway Christian
Nov. 7 at Cutter MS


501 Football Team 2013 –
Pearson Wade
Nominated by Coach Ronnie Efird

Classification: Senior
Position: OL/DL
On the field: He is a very smart player, which gives him an advantage over a superior player.
Off the field: His work ethic, humility and eagerness to learn make him a good, all-around kid.
Community work: Active member of his youth group at Crossgate Baptist Church,Beta Club and Rotary International.
Sportsmanship: Sticks to the rules of the game, no matter how intense the game gets, and does not lose composure.
Classroom: Dependable and does not miss school or practice. He will do anything for anybody.
Expectations: To be a senior leader and to be the quarterback of the offensive line.
Last season: Stabilized the offensive line.