10 Sep 2023

Made in the 501

Our September theme is "Made in the 501." We take time each year to discover people, companies, products and programs that launched in Central Arkansas. The list is impressive!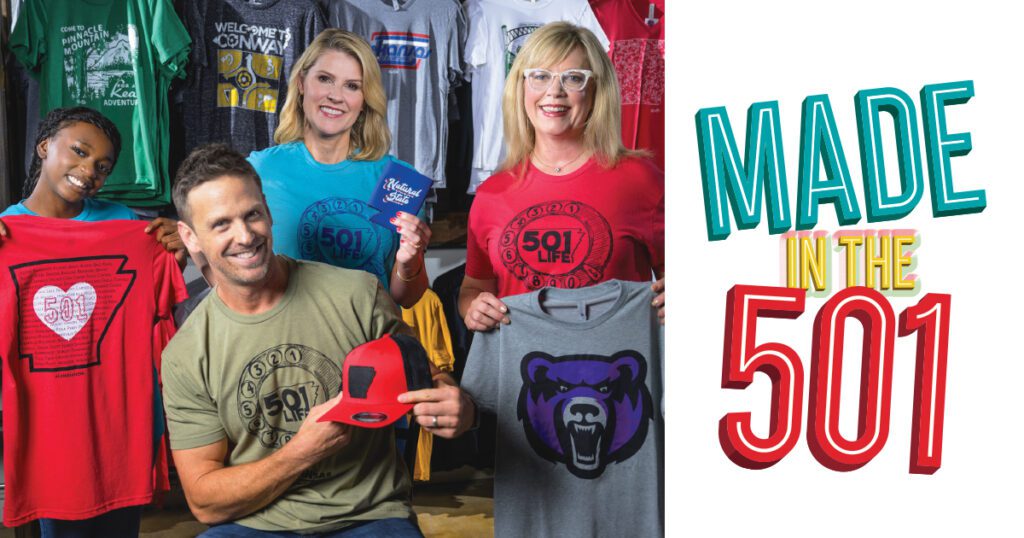 Our cover story is about a business that self-describes as "an Arkansas-based purveyor of locally relevant clothing." Rock City Outfitters creates sassy, humorous T-shirts with messages only Arkansans will appreciate. We asked the team to create a 501 LIFE Magazine design that highlights why "501" is significant. The 501 area code assigned to Central Arkansas is one of the original 86 area codes that was first put into nationwide service back in 1947. You can purchase the fun shirt at 501lifemag.com.
One fascinating person whose hometown is in the 501 is Dr. Amber Straughn, a NASA physicist from Bee Branch (Van Buren County), who has worked on the James Webb Space Telescope for 15 years. In our Person of the Month feature, she said, "I've loved space for as long as I can remember looking up at the dark night skies in Bee Branch."
From cheese dip to barbecue sauces and ice cream, many guilty-pleasure foods are made in our region. Chef Don Bingham highlights the delicious fruits and vegetables found in gardens and at farmers markets in this month's Entertaining feature and shares his favorite recipes.
Faulkner County will add a crown jewel to the University of Central Arkansas campus this month with the grand opening of the Windgate Center for Fine and Performing Arts. We bring you eight pages of photos, taking you on a personal tour of the grand arts center, which will host the public from 4:30 to 7 p.m. Sept. 21.
Whether you are a 501 original or happy to have discovered a beautiful region with so much heart, this issue has something for everyone.
Stefanie Brazile
Editor