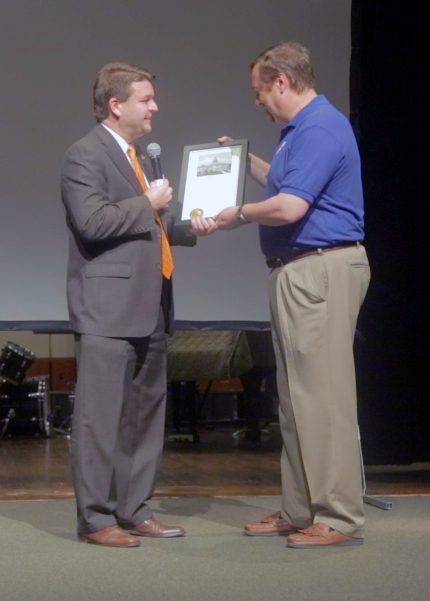 28 Jul

Lyle Rupert recognized for service

State Sen. Jason Rapert presented a "Community Service Award" for July to Lyle Rupert, director of the Arkansas Governor's School, during a special event held last week.

"We are proud of Lyle's contributions to the Conway community and his faithful leadership at Hendrix with the Arkansas Governor's School program for the past eight years." said Rapert.


"Our goal with the community service award is to recognize those in our community that are making a difference in the lives of others, that may otherwise go unnoticed by the public.These are our community heroes and servants."


The Conway Community Service Award Committee's mission is to recognize the good that the people of Conway do. Committee members include Craig Cloud, chief compliance officer at Arkansas Enterprises for the Developmentally Disabled Inc.; Charlotte Green, gifted and advanced placement supervisor at Conway Public Schools; Courtney Leach, executive director of Community Connections; Manny Sepulveda, Hispanic initiative outreach coordinator at the University of Central Arkansas; and Sen. Jason Rapert.


To nominate someone for recognition, visit communityserviceaward.com.