01 Jul 2023

Lunch outside means fun outside

By Don Bingham

There are times when throwing together a PB&J sandwich, a bag of chips, and a canned Coke is a stretch and time does not allow for a more intricate, fresh-tasting menu for our once-a-summer picnic. However, there are simple ways to upgrade picnic time at the lake, the park, the farm, or maybe even your own backyard! To grill out requires lots of prep and hauling — delicious though it may be; a simple, do-ahead menu relieves a lot of stress.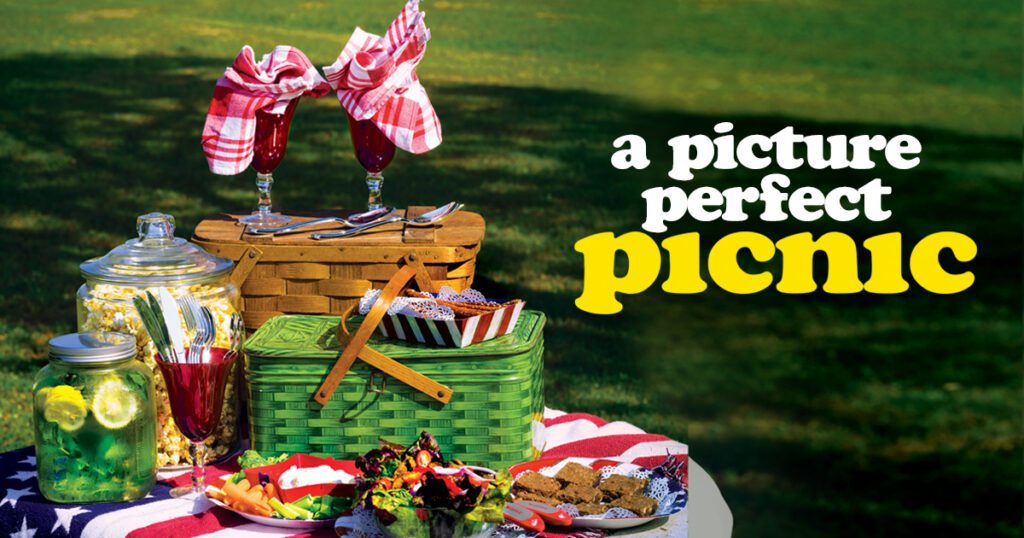 The sky's the limit for your friends, family, or date time; we have included some of our favorites that can all be made the night before and give a definite upgrade to the menu! The cold beef salad is refreshing, full of protein, and suited for travel and outdoor temperatures. The raw vegetable dip has no mayo and can be kept cool in thermal bags with your diners' choice of raw vegetables. The popcorn and brownies are a perfect "pick up" that may be enjoyed from start to finish of the picnic time. 
To add to the experience, choose your favorite basket or baskets to house your food and picnic decor. We have a collection of baskets with handles, lids, deep and shallow, and even baskets that hold small ice coolers! Table toppers can range from lap throws and quilts to leftover wrapping paper and plastic wear from the local dollar stores. Take plenty of cups, napkins, and plastic utensils, along with disposable bags to collect all your trash before leaving. Most of us have that top shelf in the pantry that is full of Mason jars that make great beverage containers; you can even fill lidded jars with frozen ice cubes before leaving home!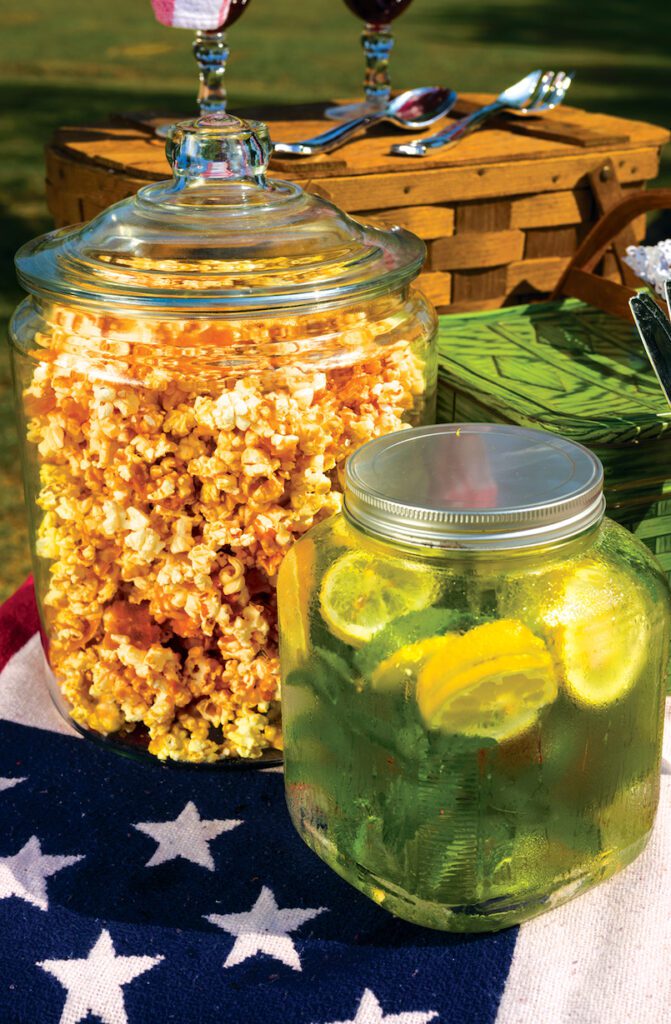 It might be a good idea to actually plan ahead (what a novel idea!) and prepare a "picnic survival kit" that includes such items as a can opener, bottle opener, corkscrew, phone charger, notebook pad and pen, purchased chips and salsa to help hold off ravenous appetites, and, of course, BAND-AIDs®and bug spray! Then the most challenging of all — turn off the constant "monkeys jumping from branch to branch in your brain," chill out, loosen up, stop and smell the river breeze or sandy beach — and make yourself ENJOY the summer picnic!
Simply Delicious Raw Vegetable Dip
3 eight-ounce packages of cream cheese, softened
9 chicken bouillon cubes dissolved
in 15 tablespoons boiling water
1/2 tsp. of garlic salt
Blend ingredients together. Serve with assorted raw vegetables or crudites. Serves 15-20.
Jessica's Caramel Popcorn
2 sticks butter
2 cups brown sugar
1/2 cup corn syrup
Boil the above ingredients for 6 minutes.
1 tsp. baking soda
1 tsp. salt
1/4 tsp. cream of tartar
3 – 4 bags of microwave popcorn
Stir the remaining ingredients into the above mixture, toss into cooked popcorn. Bake at 200 degrees for 1 hour.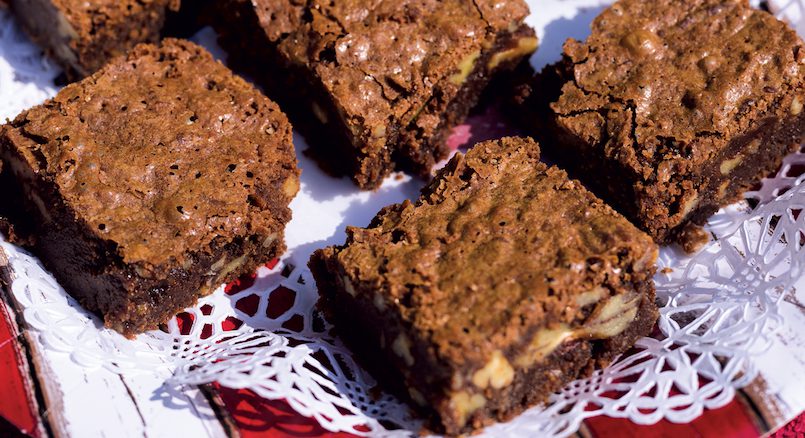 Rich Chocolate Brownies
1 cup butter
4 (1-ounce) unsweetened chocolate squares
2 cups white sugar
4 eggs
1 cup all-purpose flour
1 tsp. vanilla extract
1/2 tsp. salt
2 cups chopped walnuts or pecans
Grease/butter an 8-inch or 9-inch square pan. Melt butter and chocolate, remove from heat, and stir in sugar, cool slightly. Beat in eggs, one at a time, then add vanilla. Combine flour and salt, then add to chocolate mixture. Fold in nuts, spread in pan. Bake for 30-35 minutes, cool and slice in squares.
Cold Summer
Beef Salad with Mustard-Horseradish Dressing:
1 ½ cups of cooked beef strips
Cherry tomatoes
Onion rings
Romaine lettuce greens
Toss 1 1/2 cups of cooked beef strips in Mustard-Horseradish Dressing (below). Arrange beef strips, cherry tomatoes, and onion rings on romaine lettuce greens.
Dressing:
1 Tbsp. sugar
1 tsp. salt
1 tsp. dry mustard
¼ tsp. pepper
Dash of paprika
1 Tbsp. horseradish
1/2 tsp. grated onion
⅔ cup salad oil
⅓ cup white wine vinegar.
In a small bowl, combine sugar, salt, dry mustard, pepper, and a dash of paprika. Add horseradish and grated onion. With electric mixer at medium speed, slowly add salad oil, a little at a time, alternately with white wine vinegar. Chill thoroughly.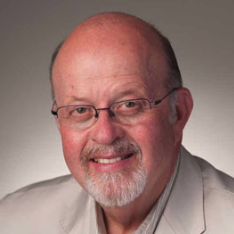 Latest posts by Don Bingham
(see all)