31 Jan 2023

Love never fails

I don't recall when I first hung the artwork on my living room wall, but I've moved it to three homes since then. In large gold lettering, it reads, "Love never fails." That's a truism that I've tested through the high points and heartbreaks in my life, and I've been amazed by the power of love to give strength and happiness and, at times, to overcome hurts that could easily divide people.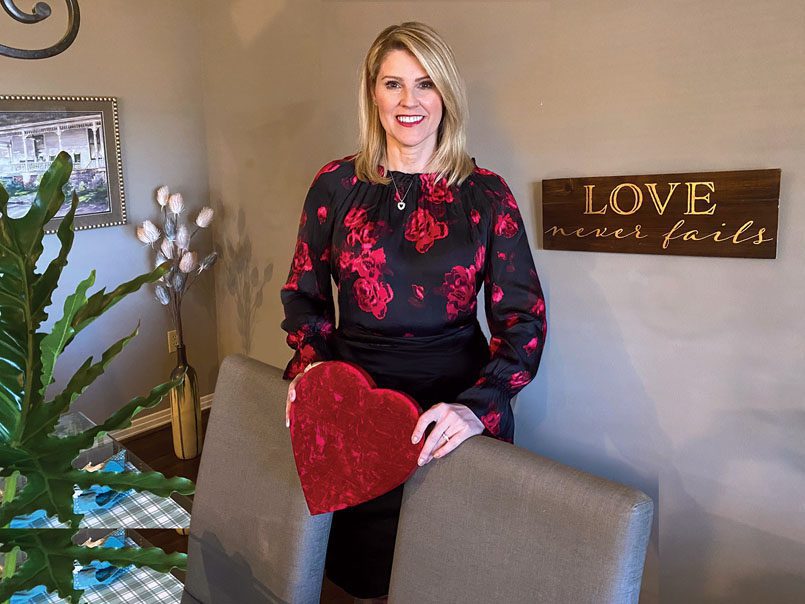 Love is a strong motivator for all of us, and February is the appropriate time for our magazine's theme to be "Love in the 501." Each month I'm responsible for finding stories to support our theme, and it's always easy to fill our pages with articles about demonstrations of kindness and good deeds in Central Arkansas.
Last year Conway City Attorney Charles Finkenbinder suggested David and Naomi Meeks for a story, and I knew that February would be a perfect fit. This couple opened their hearts and adopted two groups of siblings. When you have eight children who are six to 11 years old, your home is never quiet. And that's just the way they like it!
Our Couple of the Month has been married 60 years, and Judy Zellner has this advice for new brides: "Marriage is not always a bed of roses. You won't always like him, but always love him. I still think Bill is a cute 84-year-old — that helps."
The issue has two special sections. One is titled "Seniors Living Well," and the other will take you inside Conway Christian School's new academic, arts and athletics complex. We also have a fascinating story on Jim Rasco, whose name is on the lobby of Hendrix College's Wellness and Athletic Center. Rasco is an honoree of the Arkansas Sports Hall of Fame as well as a longtime board member of the respected organization.
Some people say they don't believe in things they cannot see, but I do. I believe in the healing and hopeful power of love, just like I believe in oxygen and gravity. I believe, as Paul said to the Corinthians, that "the greatest of these is love."
Stefanie Brazile
Editor