31 Aug 2022

Lonoke is home to the world's largest supplier of bait fish

By Judy Riley

Baited a hook lately? Ever fished using minnows? Chances are that minnow spent its formative years and early schooling in Lonoke.  That's right, these minnows are "Made in the 501."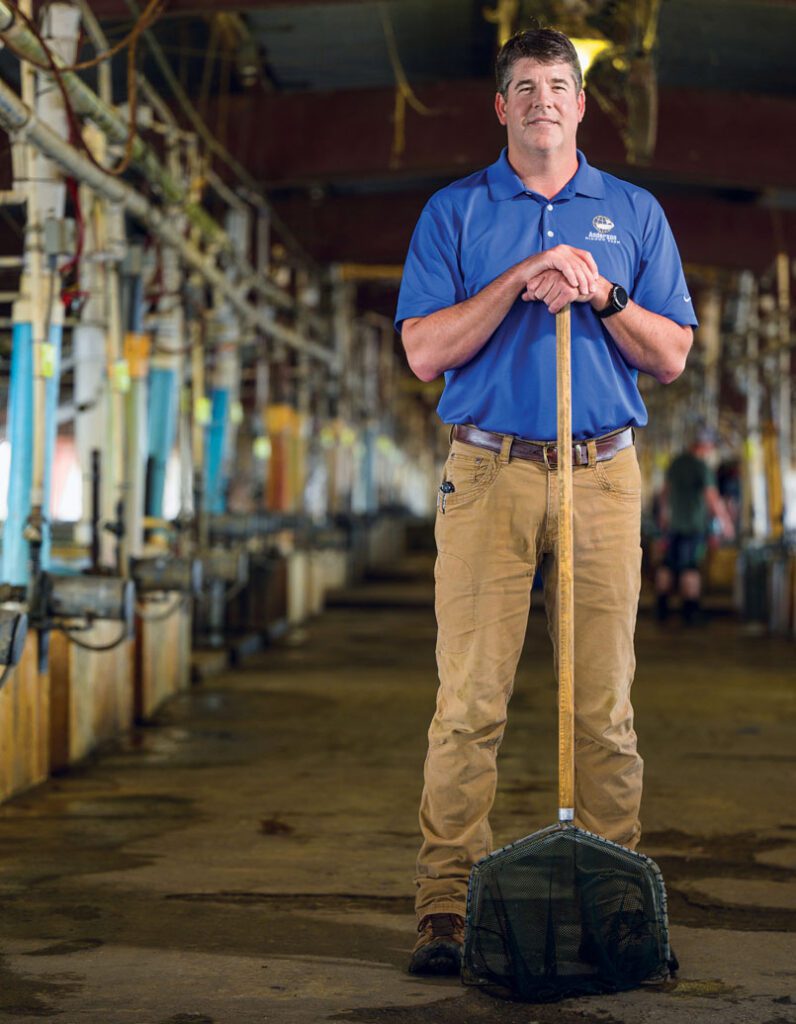 Anderson Minnow Farm is the world's (that's correct: "world's") largest supplier of bait fish. How in the world did such a company hail from Lonoke? It was not without humble beginnings. In the early 1940s, I.F. (Andy) Anderson from Yazoo City, Miss., ran a bait fish route from Mississippi through Memphis and ending in Lonoke. He would trade wild-caught minnows from Mississippi with a goldfish farmer in Lonoke. He was impressed with the heartiness of native wild fish that were caught out of Bayou Meta.
The family planted permanently in Lonoke, where they found flat land and plenty of good groundwater. Andy's dad William L. (W.L.) partnered with his son, and the company grew as they learned primarily by trial and error. They slowly bought and cleared land and built ponds. They were true pioneers in the bait fish industry. Andy's son, Neal, continued growing the enterprise, which is run today by W.L.'s great-grandson Jamie Anderson.
A visit with Jamie gives one a glimpse of the American dream played out over four generations of success with one family's hard work and perseverance. When asked what is the secret to the company's success, Jamie said, "It's simple — hard work, hard work and hard work." Today, Anderson Minnow Farm produces baitfish, goldfish and shiners. Including all species, their hatchery produces between 1.3 and 1.5 billion fish annually. Most are sold by the pound, amounting to more than 1 million pounds per year. Their fish are shipped all over the world by truck, even by FedEx, to wholesale and retail outlets, as well as to zoos.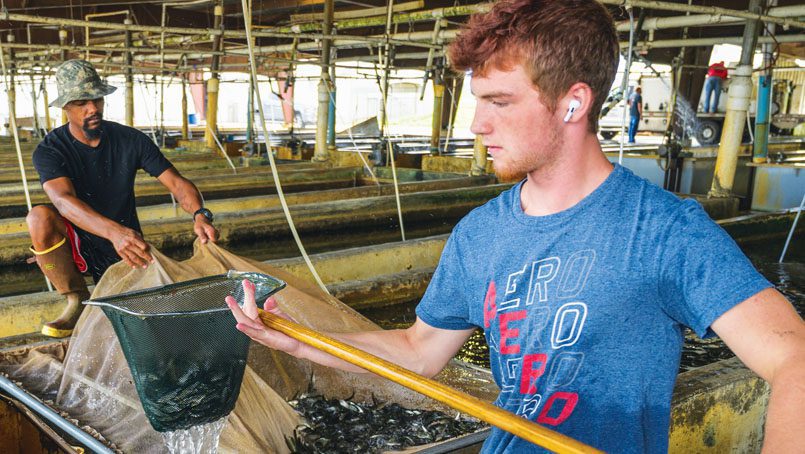 When asked why he continues in the family tradition, Jamie quickly said he loves everything about it. He started working at the farm when he was 12 and knew then it was where he should be. Working outside and working with his family were all perks for him. He said few people get the opportunity to work every day with their dad and granddad, learning at their feet and just being with them. After graduating with an agriculture business degree from the University of Arkansas, he returned to the farm and later took the reins of the business. He has much pride in the ingenuity and foresight of his forefathers and wants to continue that legacy.
Jamie is quick to give credit to the loyal, hard-working folks on his staff. He says some of them have been with the business 25 to 30 years. The work is like many other farming enterprises with long hours. He quotes the saying, "When you love what you do, it is never really work."
Jamie and wife Elizabeth could have lived anywhere, but chose to build their home on the farm so he could be close to the work. Early on, Elizabeth fell in love with the people and the community. They have two sons, ages 13 and 11, who love the farm. "They love playing in the mud, catching turtles, and generally having fun on the farm." When asked if he wanted his sons to continue the family business, Jamie said, "If that is what they choose, then that would be wonderful, but I want them to develop a good work ethic and be happy in whatever they do. Right now, they can't see themselves doing anything else."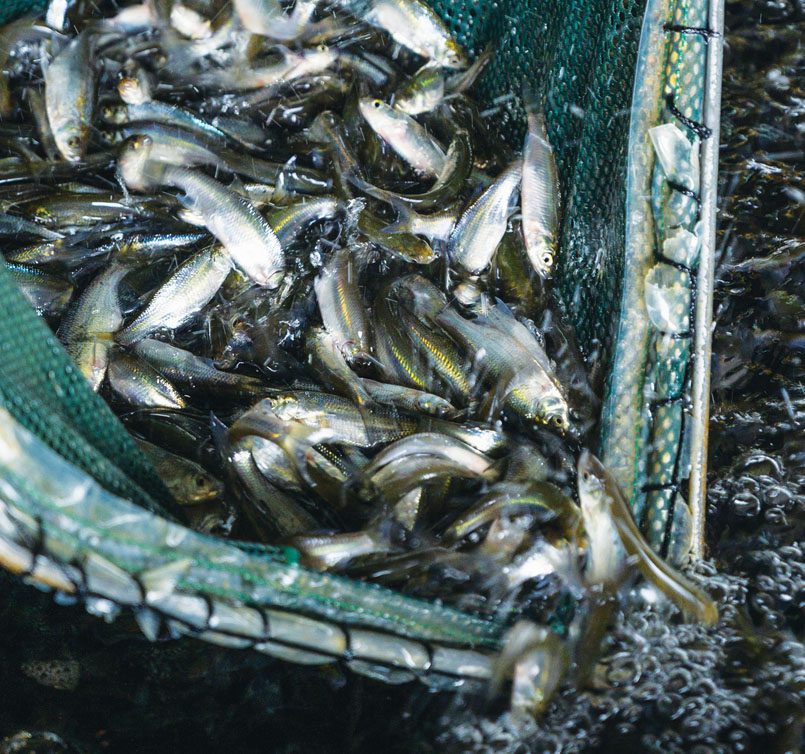 Dr. John Tackett, former superintendent of Lonoke Schools, said Jamie and Elizabeth are pillars of the community. They are pro-Lonoke and pro-education. They were instrumental in getting both private and public funding for Lonoke School District's Business Academy Carver Campus. This is a one-of-a-kind center integrating business and real-world experiences for high school students, offering training in agriculture, aquaculture, small engines and the medical field. Jamie and Elizabeth lent their time, their reputation, and credibility to support an idea they knew the community needed. Lifelong friend of the family Gary Elmore said that the Andersons have always supported the church, the school and the community.
Anderson Minnow Farm is truly the pride of Lonoke. The Anderson family's success through their 73-year history is an example of work ethic at its finest, played out by one family, for the benefit of many.