22 Nov 2019

Lonoke County: Chad Simpson
Although Chad Simpson "fell in love with archery" in Oklahoma, the relationship reached its zenith only after his move to Arkansas.  
Born in Moore, Okla., in February 1978, he enjoyed his boyhood in Roland in "The Sooner State," where at age 16 his curiosity about archery earned him a present that he was to value for years thereafter: a compound bow, complete with moving pieces. The generous gift accelerated his proficiency in a sport he has found increasingly fascinating and rewarding.
Within a month of graduation from Roland High School in May 1996, he began Army Basic Training and a five-year stint in the U.S. Armored Corps.
Never while in the military was archery far from his thoughts, and it returned to a favorite spot on his off-hour and weekend schedule during the following decade, which he spent in a variety of sales positions while earning a degree, with a 3.0 GPA, from Northeastern (Oklahoma) State University in Tahlequah in 2009.
In 2012, he moved to a managerial post with UniFirst Corporation, an opportunity he later labeled "the gateway to my dream job." His duties with the nationally significant uniform company demanded that he interact with a myriad of authorities from outdoor sports, especially archery. He was so immersed in the sport at work as well as during his free hours that membership in the ASA (the Archery Shooters Association) became inevitable and competitive shooting burgeoned into an integral part of his life. A promotion two years later moved him to Lonoke County, where in September 2018 he accepted an appointment as a manufacturers' representative with William J. Garland and Associates (one of only 18 such representatives), probably the national leader in the retail hunting and outdoor industry.
Chad has come a long way from hunting and shooting in the back yards of Roland. Launched in 2012, assisted by his gateway post with UniFirst and his "ideal position" with Garland, his career in competitive archery has prospered in ways he once could only imagine. Seventh place in his shooting class at the Phoenix City, Ala., Pro-Amateur Tournament in 2015 was followed by numerous Top 20 shooting performances in the following years, including fifth place in his class in the "Shooter of the Year" competition in 2017 and second place in his class in the McComb, Miss., Scenic Rivers Invitational Tournament in 2018.
Chad has been no less successful in the current year. He has continued his parade of Top 20 finishes while winning the Arkansas ASA State Championship in his class in July, soon thereafter placing fourth in the Men's Open Class at the OPA (Organization of Professional Archery) National Tournament in Seven Springs, Penn., and finishing the tournament season 17th in the battle for "Shooter of the Year" honors in his class.
His appearance in "The Quaker State" tournament was significant: Pennsylvania became the ninth state in which he has shot competitively. In those nine states, he fared handsomely against the nation's most capable Pro/Am archers, most of them with the ASA, which claimed a membership of 10,000 and a pay-out of more than $1 million in 2019.
Chad's capabilities have not gone unnoticed. Roy Richards, president of the Central Arkansas Bowhunters headquartered in Conway, has labeled him "a phenomenal shot." Dennis Chumley, Arkansas State Director of the ASA, insists he is "among the top five pure shooters in The Natural State," adding that "Chad has gotten good in a hurry."
Indeed, he has. But Chad's archery skills extend beyond the shooting range. For two years, 2016 and 2017, he served as president of the Central Arkansas Bowhunters, providing such effective leadership in rebuilding the club that Richards labeled it "not good, but great!"
In 2019, Chad even found time in his demanding schedule to add Level 2 USA Archery Coach certification to his credentials, a designation qualifying him to work with "a more established archery program like a college club."
ASA President Mike Terrell is convinced that for Chad "a lot of success [lies] ahead," and it is hard to disagree. As Chumley concludes, he is "a class act…and a fine ambassador for archery in Arkansas."
He is also a transplant of whom Lonoke County and the 501 are extremely proud.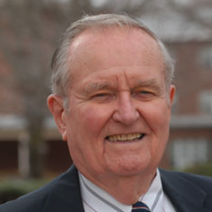 Latest posts by Bob Reising
(see all)