27 Feb

London, Wampus Cats ready for state

by Mark Oliver

With the regular season in the rear-view mirror, just three games separate Conway junior Caleb London and the Wampus Cats from the Class 6A state championship crown.

"This season has gone really well for us," London said. "It wasn't always pretty, but at the end of the day, we're a family and have unconditional love for each other. Xs and Os can only get you so far, but having a brotherhood with the same goals and the same mindset can help you achieve anything."

After securing a first-round bye in the state tournament, Conway (19-7, 10-4 Class 6A Central) eagerly awaits its second-round opponent — Rogers or Little Rock Central — while anticipating a deep postseason run. 

"I feel like we have what it takes to go all the way," London said. "We need to play together, stay together and trust one another. If we trust the process and play our game like we know we can, then we have this. With the way that the bracket is set up, I'm confident in our team and what we can do."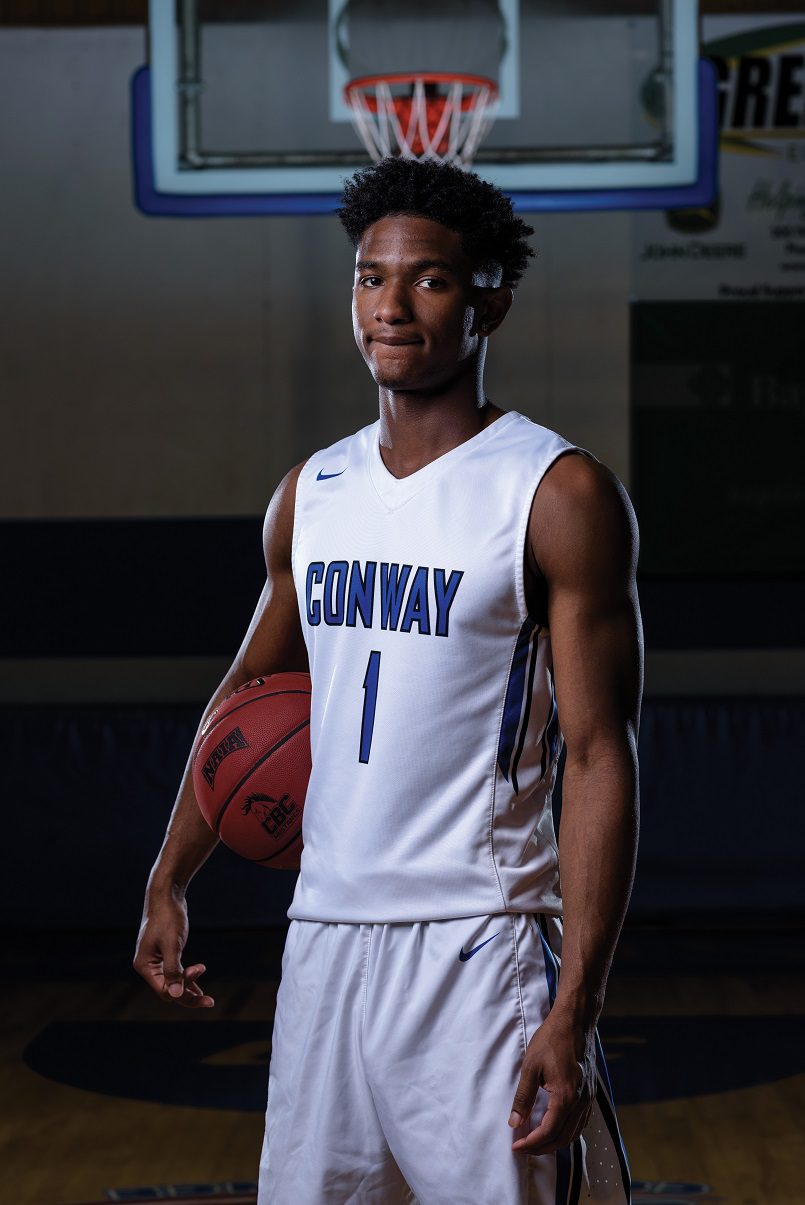 "I expect Caleb to do exactly what he has been doing," said Wampus Cats play-by-play announcer Jeff Matthews. "He will find ways to score and find ways to get his teammates involved. He and the rest of the Wampus Cats are focused and battling right now. Last year ended with a loss to Rogers Heritage in a low scoring game that only saw one Wampus Cat in double figures — London scored five that night. I fully expect him and his teammates to rise up and play some of their best ball of the year."
London was selected to this year's 501 Basketball Team — 34 players representing the best the 501 has to offer both on and off the court. The team is sponsored by Conway Ortho and Sports Medicine Center, Conway Regional Health System and First Security Bank. The junior was nominated by his coach, Salty Longing.
"Caleb is an outstanding athlete who has really improved his strength and conditioning over the past year," Longing wrote in his nomination. "He is a good shooter, but he thrives off attacking the rim and rebounding on the offensive glass. He is very unselfish with the ball in his hands and looks to distribute as well as score."
Originally from Tennessee, London moved to Conway to begin his sophomore season — a challenge that the young star met head-on.
"Growing up in Memphis my whole life, making the jump from the big city to a smaller family town like Conway was something that I had to adjust to, but I love it here in Conway," London said. "It was a big transition for me, but I also feel like I needed it. When you come from a bigger city like Memphis, sometimes smaller is better. The love that I received from this community when I got here was amazing. I could see myself raising a family here one day."
In his first year with Conway, London shined brightly for the Wampus Cats, averaging 14 points and five rebounds per game and earning All-State honors as a sophomore. At the beginning of his junior season, however, London took it upon himself to become a stronger role model for his teammates, too.
"This season, my goal was to become a better leader for our team," London said. "Last year, my focus was on building relationships with my team, but I always felt like I could have done more. Being a junior and trying to get a group of guys who are older than you to believe in you and the process is challenging, but they've bought in to what we are trying to do, and it shows on the court." 
Leading the Wampus Cats in scoring for the second-consecutive season, London's impressive abilities on the court are a sight to see. 
"Caleb's leadership on the court is immediately obvious, averaging 14.5 points per game, which leads the team, and he's near the top of the defensive stats, also," Matthews said. "He moves effortlessly on both ends of the court and is such an incredible athlete that he is able to play on the block if he needs to or can step out and shoot the three. His shots are rarely blocked or altered because he gets above the crowd when he releases his shot. He has, technically, one of the best jump shots I have seen in over 30 years being around high school basketball."
In addition to his high school successes, London has garnered attention on the national stage, taking home a national championship last year with his 16U team, Woodz Elite.
"Winning the Peach Jam on the Nike EYBL circuit last year was my favorite basketball memory," London said. "Our team went to the title game the year before, but we fell short. This year, we made it back and ended up winning it all. It was one of the greatest moments of my life. Suddenly, I had college coaches contacting me like I had never seen before. It was crazy, but a very fun experience."
Off the court, London is vice president of the student council and Caring Cats at Conway High School and attends New Life Church in Conway. In his free time, the junior enjoys giving back to the community that he now calls home through community service.
"Caleb is an outstanding student, sporting a 3.2 GPA," Longing wrote. "Caleb also serves in leadership roles at school, including student congress vice president, and is the junior representative for the Caring Cat organization on campus, which provides several opportunities for community outreach for Caleb, such as participating in the Alzheimer's Walk, the Special Olympics and the Angel Paws program at Christmas."
Just a junior, London is already making plans to continue his basketball career at the next level.
"I have not made any decisions yet, but I have received offers from SMU, Tulsa, Arkansas State, Southern Miss, Abilene Christian and UALR," London said. "I'm going to keep exploring my options until after the summer. Then, I'll make my decision on where I want to play college basketball."
"Caleb is a good kid," Matthews said. "You can tell he works hard on and off the court and is being recruited heavily by some great academic schools. He comes from a good family and has the respect of his teammates. Oftentimes, I have to remind myself we have another year to watch him play."
Conway faces the winner of Rogers and Little Rock Central in the second round of the Class 6A state tournament at 8:30 p.m. Friday at Bentonville West High School. The game can be viewed live on Conway Corp Ch 5/HD585 or at conwaycorp.com/wc2go.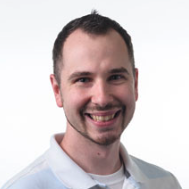 Latest posts by Mark Oliver
(see all)