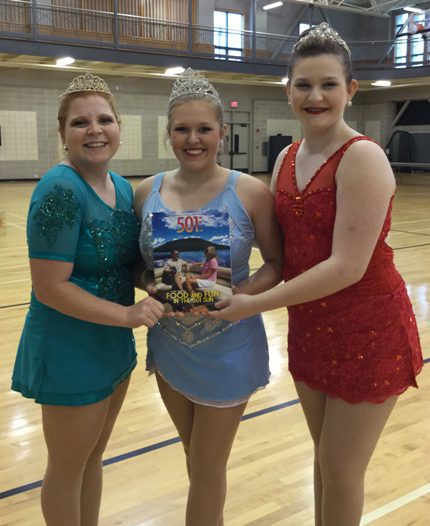 15 Jul 2015

Local twirlers headed to national competition

Three Faulkner County baton twirlers will be competing later this month in a national contest at Notre Dame University.


Chloe' Kordsmeier, Kimrey Mathews and Sawyer Grammer were winners at the NBTA Arkansas State Championships held May 30 at Hendrix College. The three twirlers are all students of Central Arkansas Baton Twirling, owned by Janice Jackson Seamands and offering instruction in all phases of baton twirling.


Chloe', daughter of Barbara and Ronnie Kordsmeier of Conway, is a sophomore at St. Joseph School. She was in the seventh grade when she started baton twirling. She is also on the varsity cheer squad.


Kimrey, daughter of Julie and Tom Mathews of Greenbrier, has been twirling since the age of 5. She will be a sophomore at Greenbrier High School and will be twirling this football season with the high school marching band.


Sawyer Grammer, daughter of Cherie Grammer of Conway, has been twirling since she was 6. She will be in the sixth grade and is homeschooled. She travels the U.S. to compete at twirling events throughout the year.


Central Arkansas Baton Twirling has been open in Conway for seven years and trains competitive twirlers from five states who compete in local, state, regional, national and world championships. The school also offers instruction for school twirlers and recreational twirlers. Janice hosts several events throughout the year to offer an opportunity for twirlers to compete, get to know one another, learn and grow in their skills. Events are open to anyone wishing to participate and are sanctioned by the National Baton Twirling Association.


Janice has been teaching baton twirling and dance for more than 35 years and has consistently produced champions on every level. Her students come from across the country and she judges competitions throughout the U.S. and Europe.


For more information, visit arkansasbatontwirling.com.